With 2022 nearing its end, we here at KBAA wanted to take a look back at some of our favorite projects. We sipped wine at an exclusive Napa resort, celebrated the American west in Wyoming, and hit the links in Palm Beach. In a year filled with inspiring moments from across the country, we wanted to take this moment to reflect on the year that was.
Four Seasons Napa Valley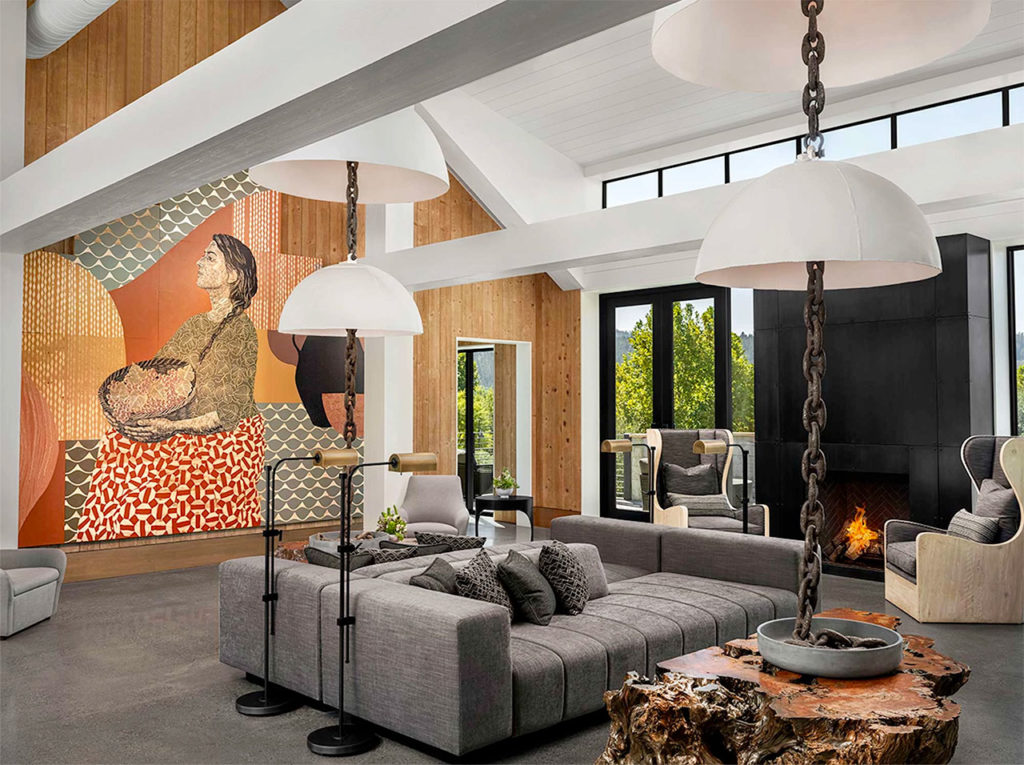 In partnership with HBA San Francisco, KBAA curated an art collection for this one-of-a-kind wine country resort set within a world-class vineyard. Through every space of the property, from the public spaces and guestrooms, to the exclusive F&B spaces guests are taken on an exhilaratingly-local artistic journey that enlightens and elevates their experience. 
From ceramic statement pieces created by the local husband and wife team at NBC Pottery, to bay-area artist Lisa Kokin's upcycled-paper grape leaves, there are surprises to find around every corner of this premiere resort.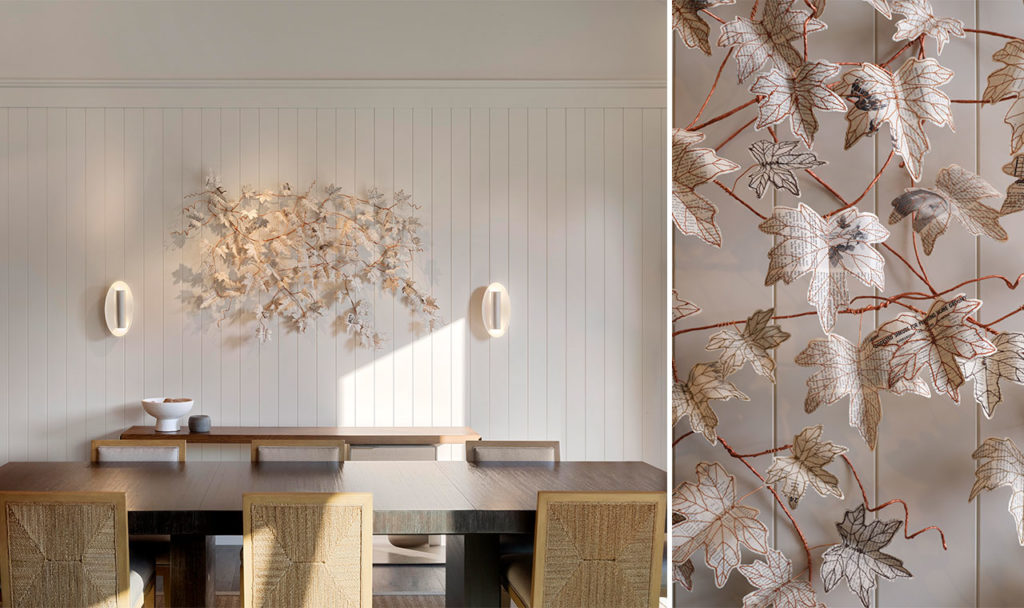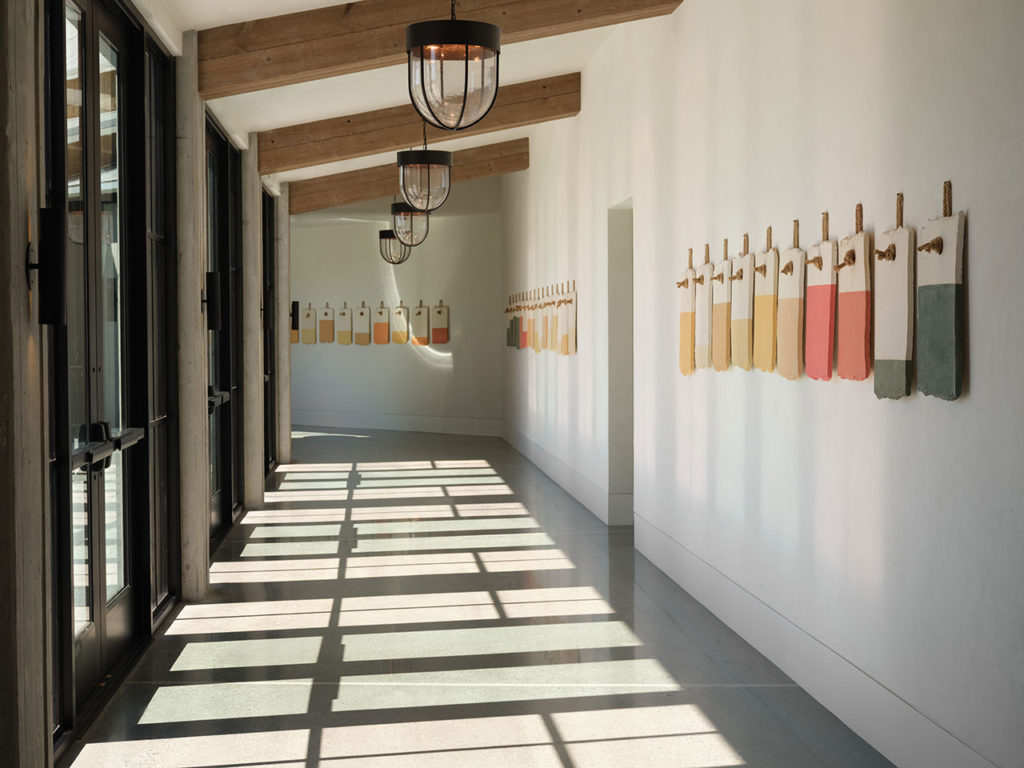 With an entire property full of stunning art moments that tell the story of historic Napa Valley, it's no surprise why this project is on this year's list of our favorites.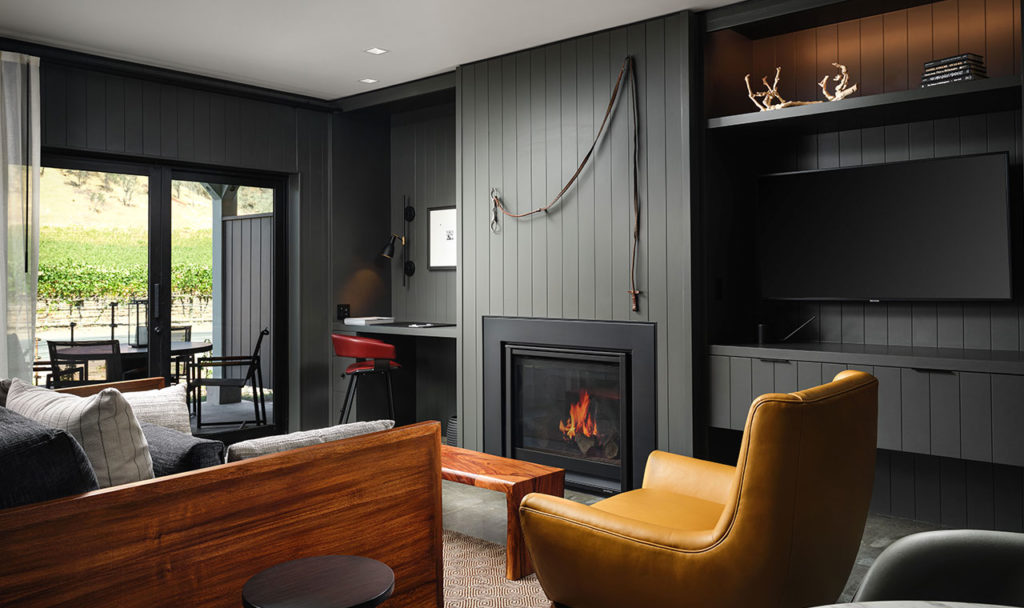 ---
The Godfrey Hotel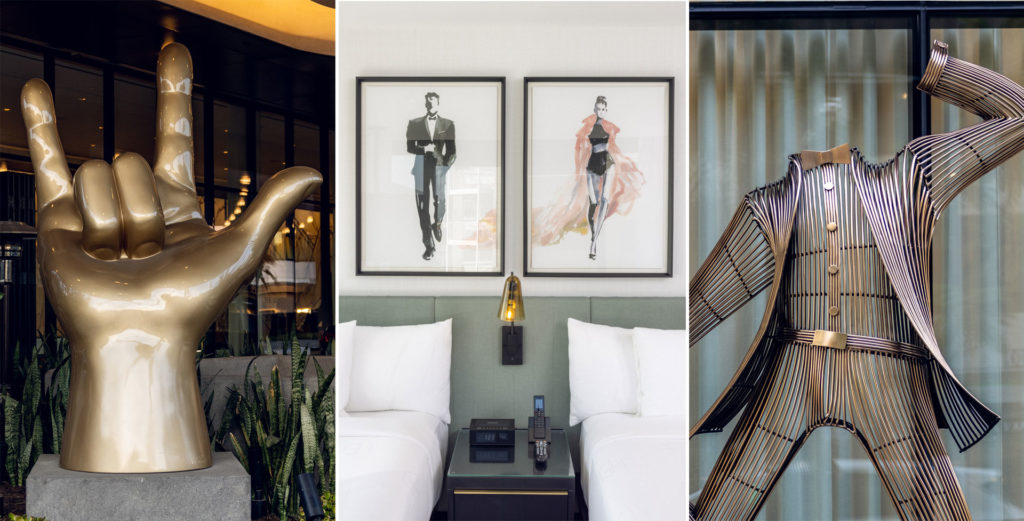 Just blocks from the Walk of Fame and DLC Chinese Theater, this LA getaway celebrates the glamor and whimsy of classic Hollywood. Working alongside The Gettys Group, KBAA brought a classic Hollywood presence to contemporary Los Angeles.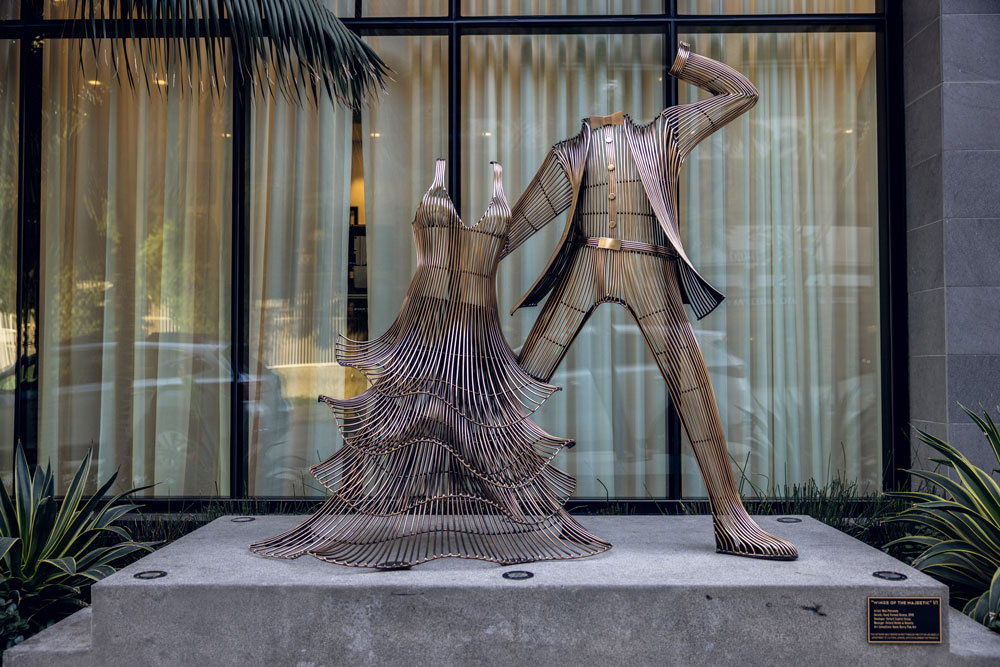 Photo-worthy art moments like the interactive sculptures from artist Nick Petronzio as well as public space murals allow guests to put themselves in the limelight while our in-house art group's classic Hollywood-inspired prints offer guestroom tranquility from the busy streets below.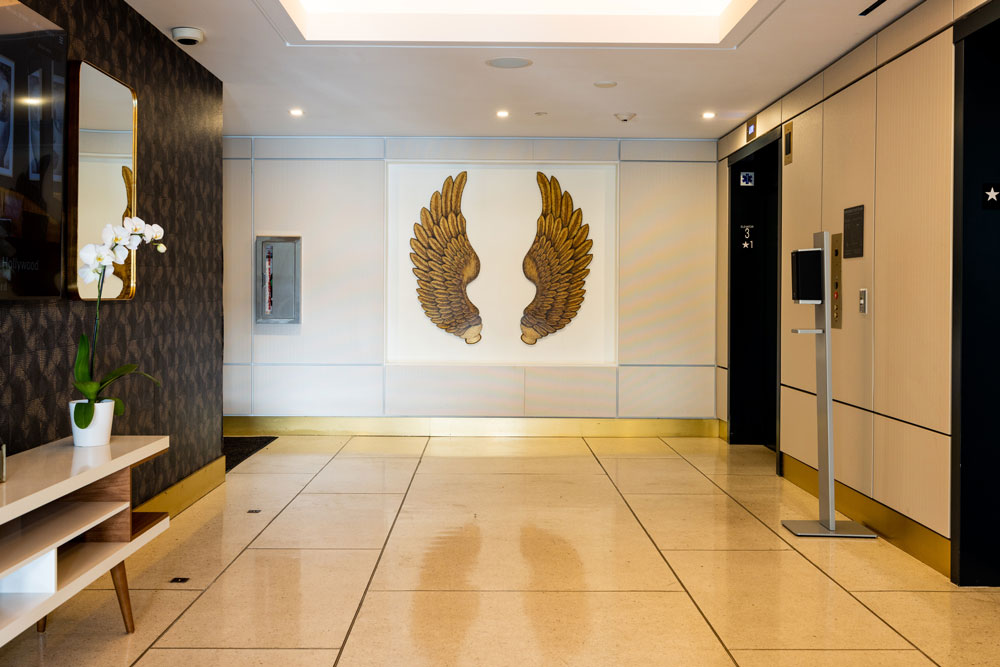 ---
The Farm at Brush Creek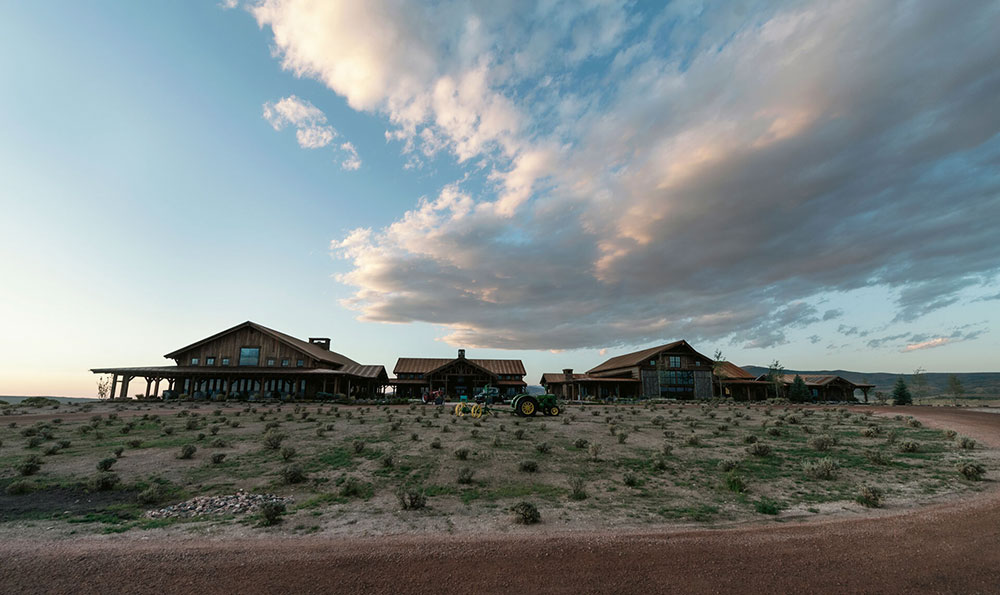 Saratoga, Wyoming has been known for centuries for its natural hot springs, breathtaking views, and rich American history. With an on-site greenhouse, brewery, distillery, bakery, spirit vault, and a 94-yard wine cellar, The Farm at Brush Creek is a premiere luxury resort set within this iconic western landscape.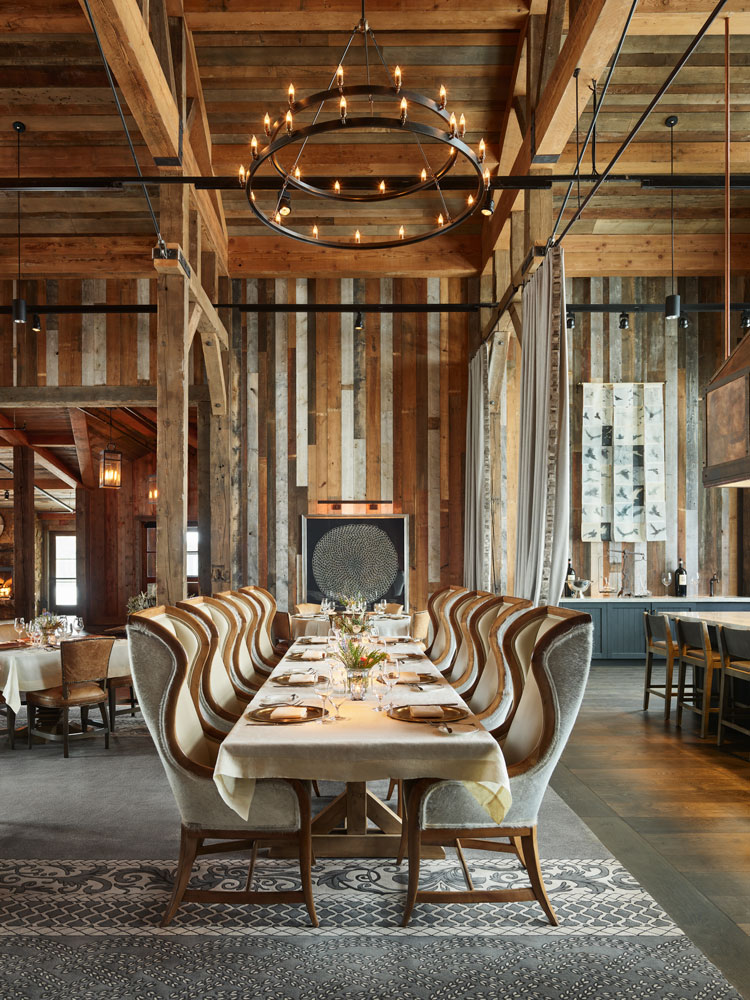 In partnership with Simeone Deary Design Group, KBAA curated an art collection that celebrates the history of the area while maintaining a modern identity. Found-object sculptures from sustainable artist Jaydan Moore, abstract mixed media landscapes that blend the classic with the contemporary from Christine Flynn, and the preservation of American cowboys from renowned photographer Adam Jahiel, are just a few of the unparalleled art moments that inhabit this resort.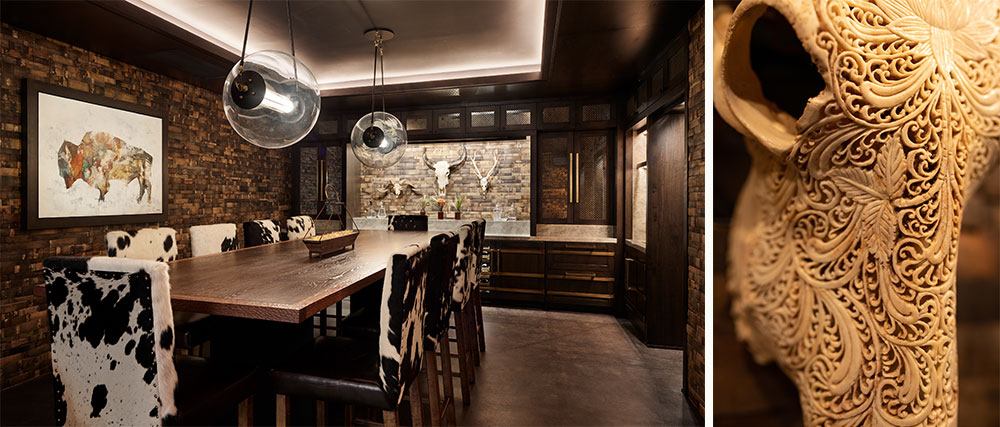 From the seed-to-table Cheyene Club to the exclusive wine cellar and tasting rooms, this is not just a recreation of the American West, it is the American West.
---
AutoCamp Catskills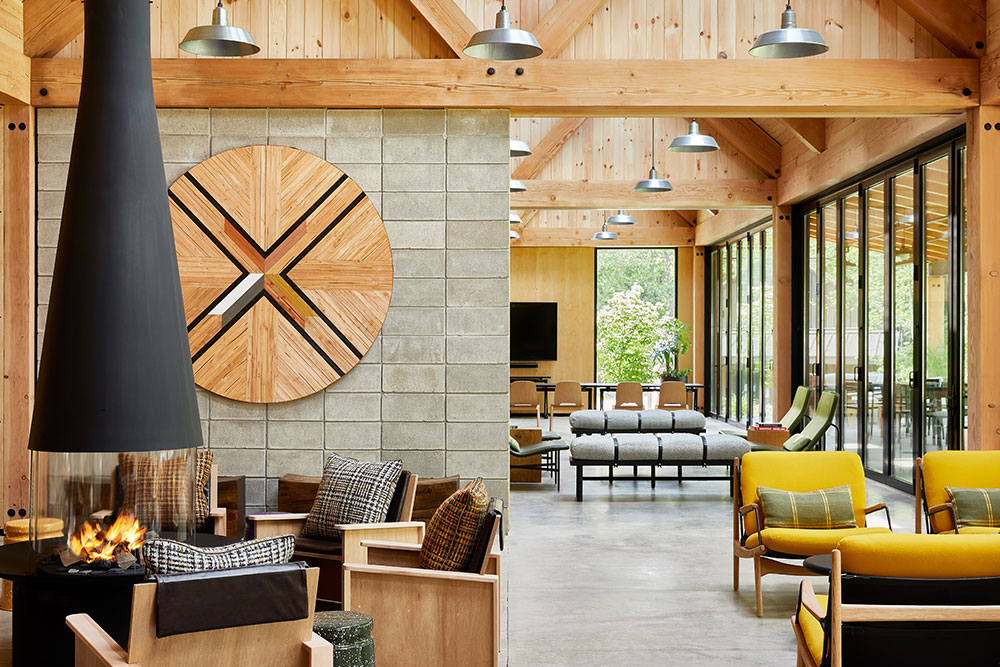 AutoCamp is a distinctive escape that brings the boutique hotel experience to the great outdoors. In partnership with Workshop/ADP, KBAA brought the history and culture of the surrounding area to this Catskills, New York location.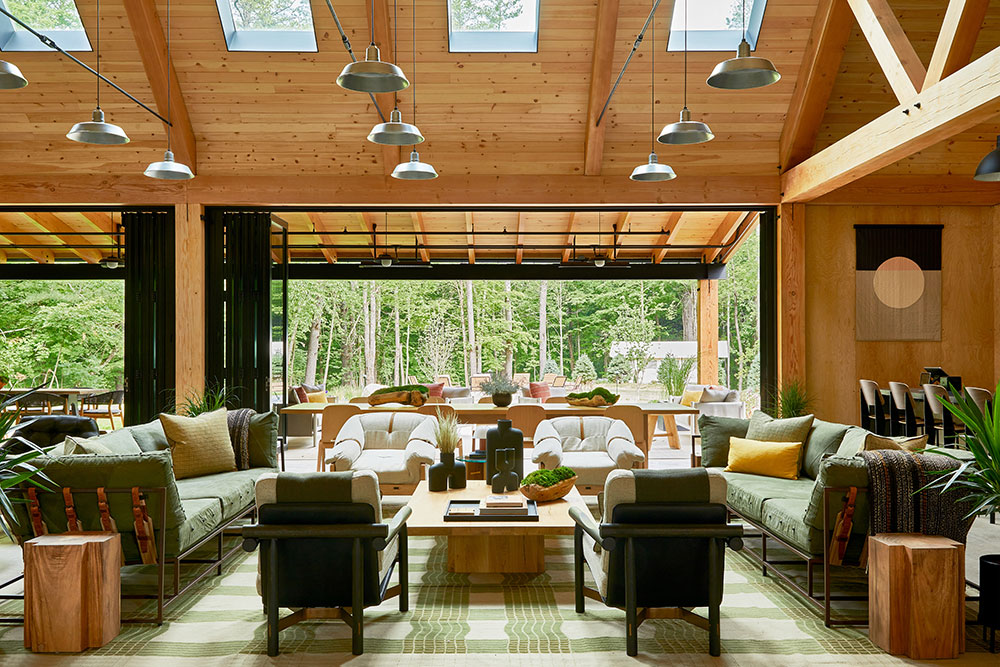 From the bespoke clubhouse experience to the serenity of the custom airstream guestrooms, we can't think of a much better meld between luxury, folklore, and nature. A custom wood sculpture from Amanda Whitworth, a landscape quilt from Kayleigh Excell, and a custom print on wood from our in-house art group are the highlights of this wilderness inspired art collection.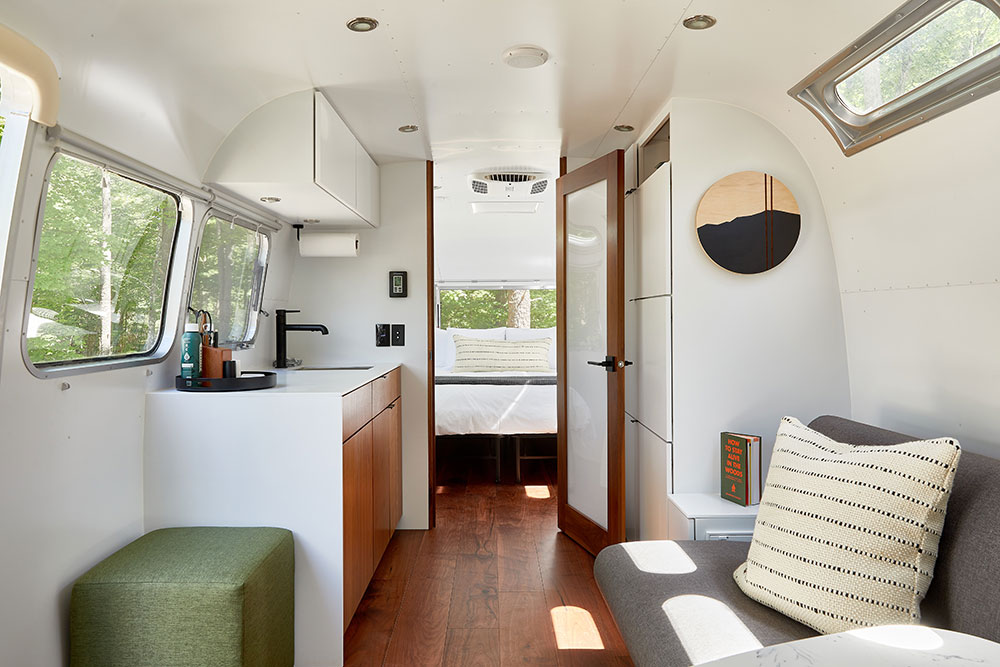 ---
PGA National Resort
The PGA National Resort is an iconic experience that celebrates the heralded sports brand with a distinguished luxury getaway. KBAA was honored to be a part of the resort's remodel, and working alongside Simeone Deary Design Group, we created an unforgettable art moment from glass artist Jonathan Swanz that provides that much needed relaxation after a day on the links.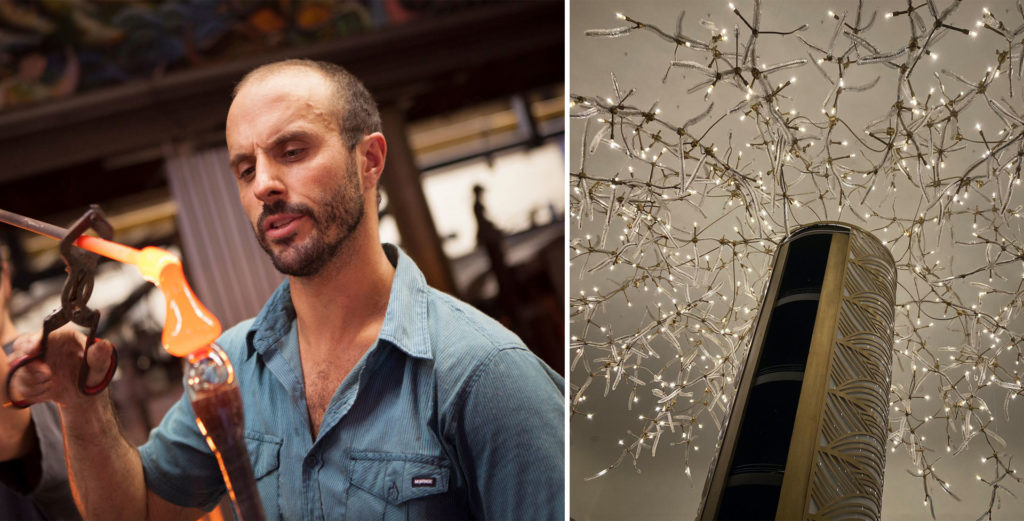 ---
Thanks for joining us on this retrospective look at some of our favorite projects from 2022. We look forward to sharing more exciting art moments with you in 2023.