The 4.7 acre vineyard nestled in the Palisades mountains provides a stunning backdrop and a one-of-a-kind grape to glass experience for guests at the Four Seasons Napa Valley. KBAA partnered alongside HBA San Francisco to curate a thoughtful art collection that enhances the exclusive tasting rooms and elevates the fine dining offered onsite.
Named after the word for "precious" used by the indigenous peoples of the region, Four Seasons Napa Valley's Elusa Winery offers wine tasting and dining options surrounded by beautiful and thought-provoking art.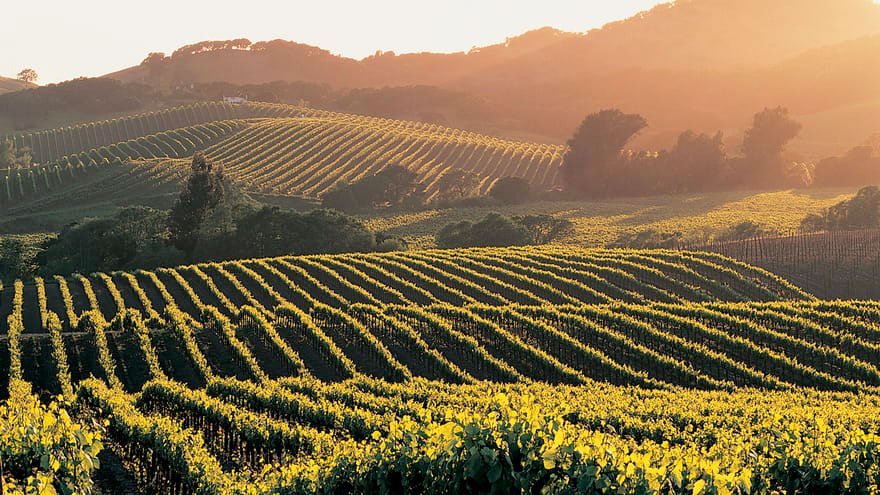 Photo Courtesy of Four Seasons Napa Valley
Elusa's members tasting room is home to an eye-catching piece of artwork by Bay Area artist Lisa Kokin. Using upcycled pages from books on organic gardening, thread, and copper wire, Kokin's mixed media sculpture is a delicate embodiment of the labor behind viticulture.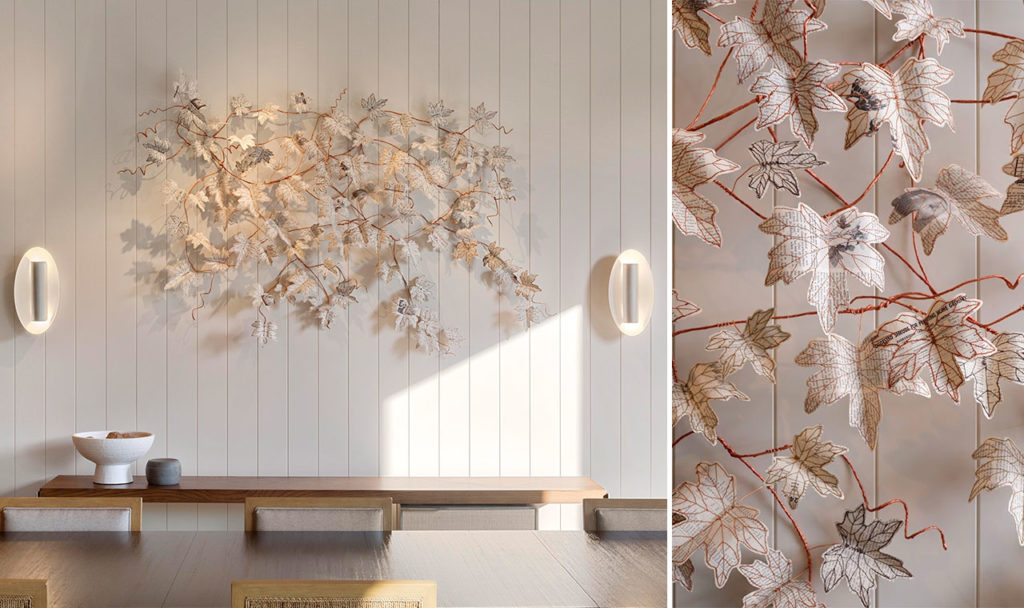 This giclée on canvas from abstract artist Sarah Atkinson mimics the effervescent bubbles in a glass of sparkling wine while the copper tones celebrate its use as a fining agent during the winemaking process.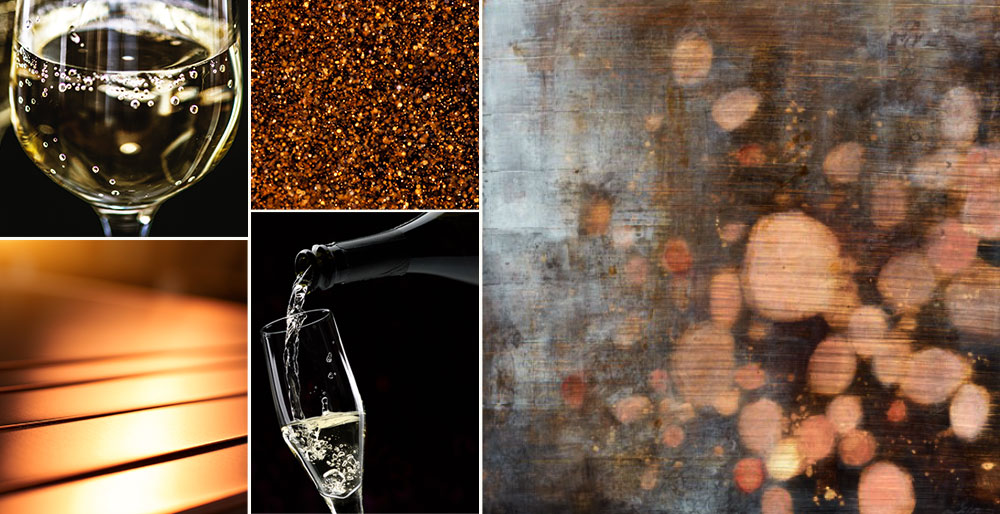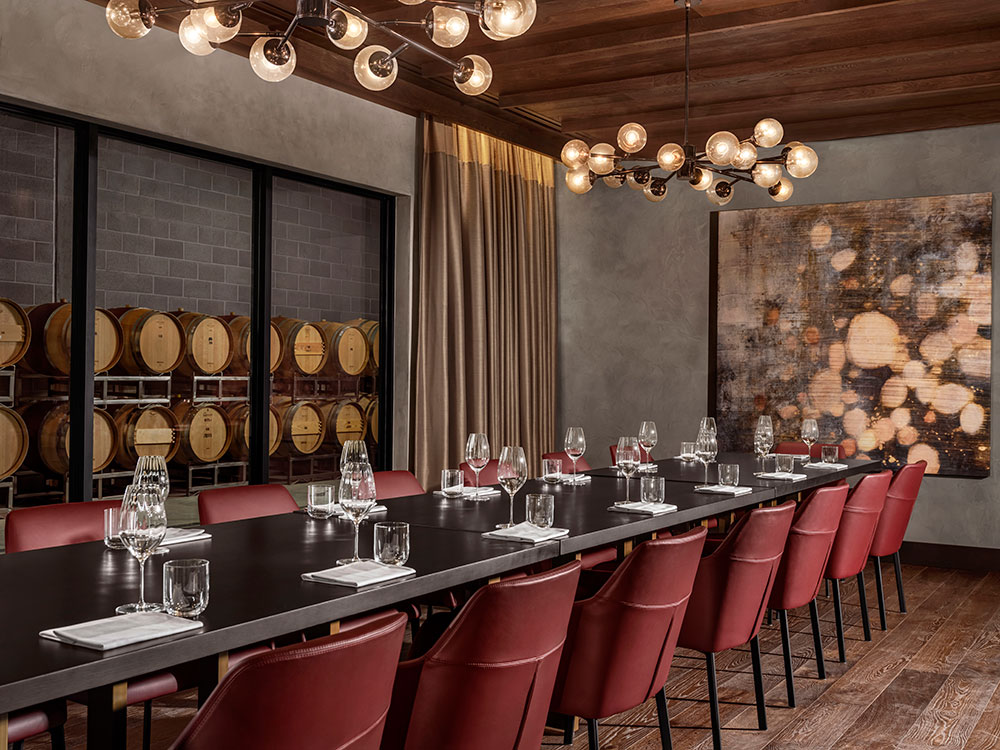 For Elusa's tasting room, KBAA curated gallery walls that mix abstract art with modern and vintage photography. By keeping all the artwork in a palette of earth tones, the tasting room reflects both the colors and imagery of the Napa region.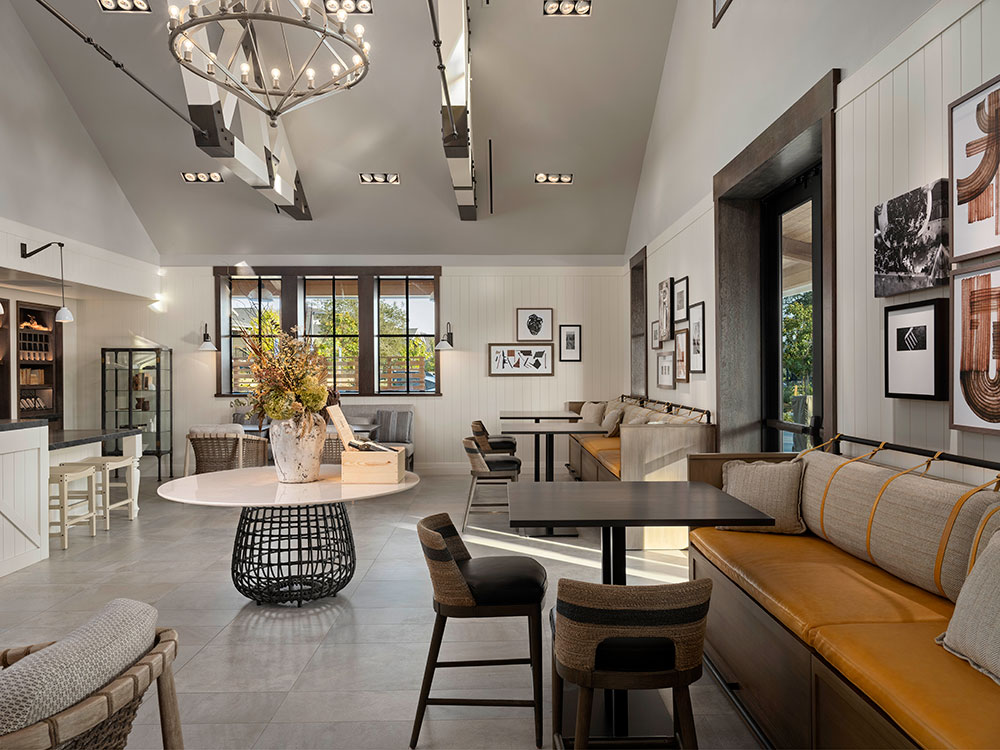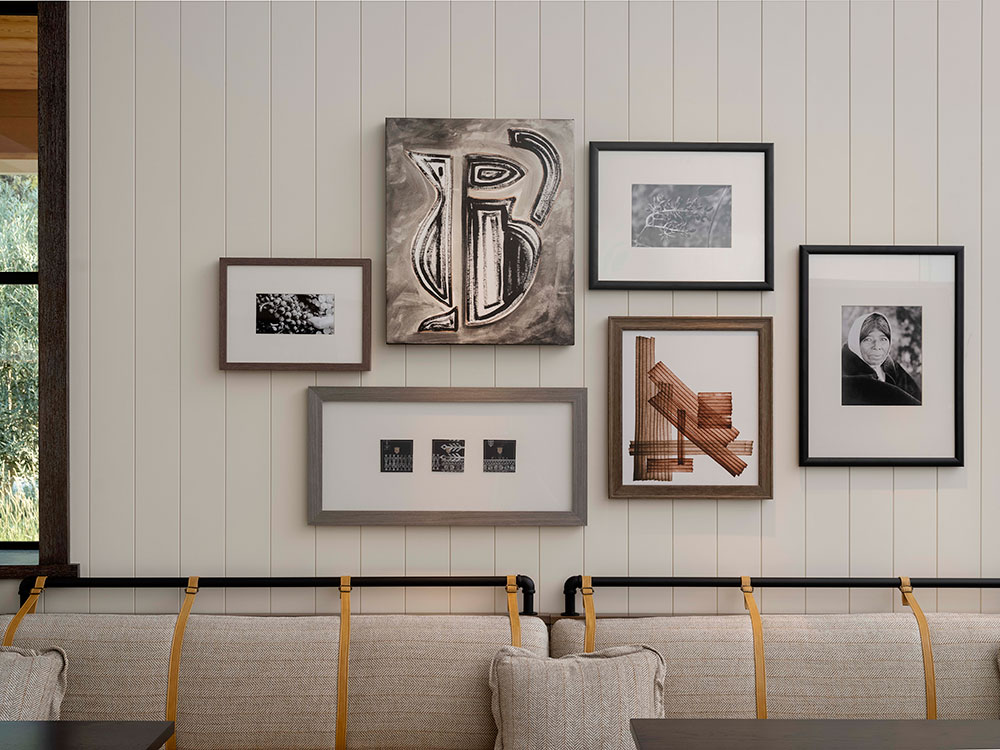 For the members' tasting room, a large-scale metal sculpture hangs suspended over the seating area, creating an awe-inspiring art moment. This dynamic piece was created by local artists Cannonball Studios who fired a vintage cannon at sheets of copper to add spontaneous texture and shape to the metal pieces. The result is a fluid series of metallic forms that catch and reflect the light as it changes through the day.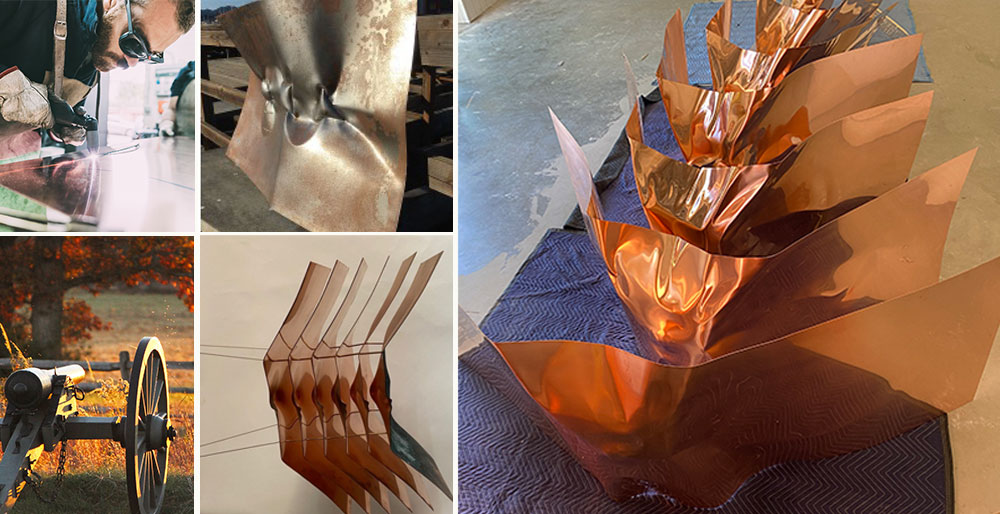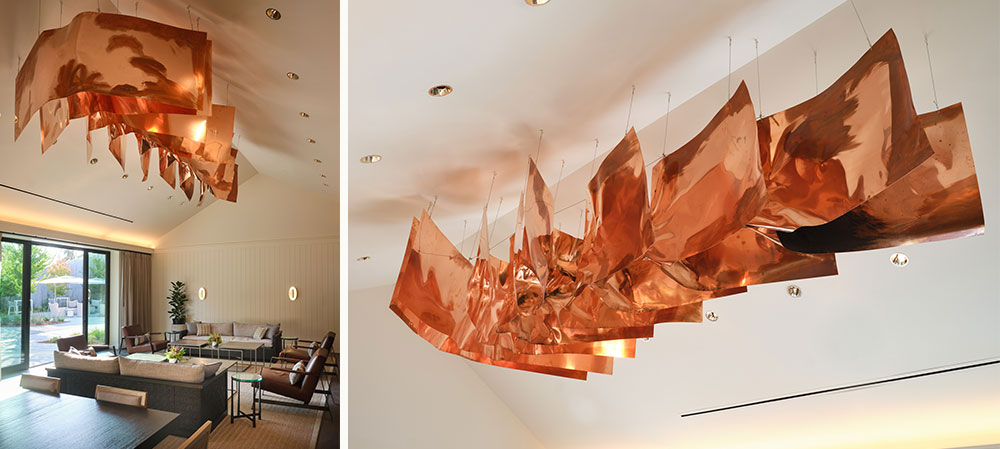 At TRUSS, the resort's farm to table restaurant and bar, another mixed media sustainable work of art hangs in a place of prominence. This piece is a modern, minimalist interpretation of the historic Oat Hill Trail, once used as a stage coach route between neighboring Pope Valley and Calistoga. Susannah Mira's artwork uses salvaged leather scraps to create a beautiful abstraction of the local trails and topography of the area.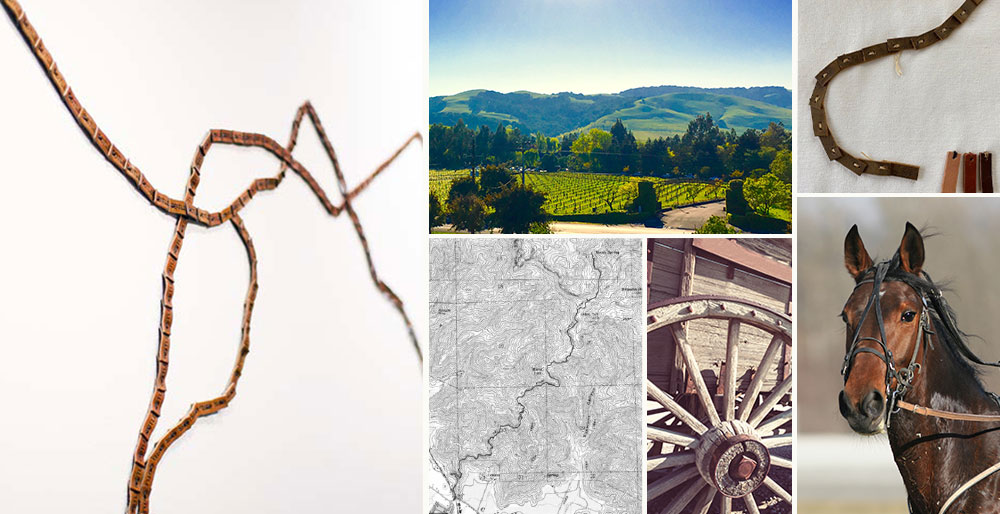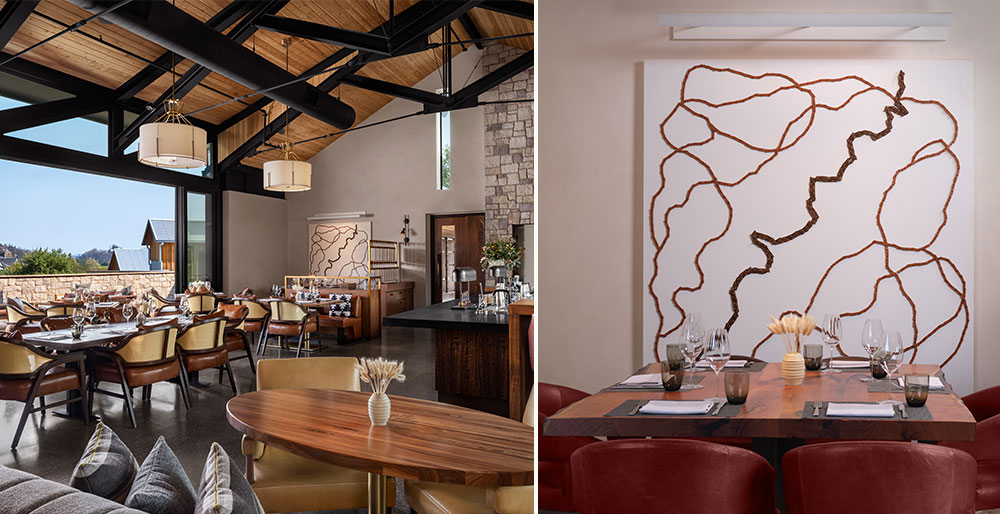 Follow along as we continue to unveil new videos and stunning photos, share artist interviews, and tell the story behind the curated art collection at this premiere luxury resort.