The AutoCamp located in Catskills, New York is a noteworthy experience that brings boutique hotel accommodations to the great outdoors. The stunning backdrop of the Catskills mountains coupled with the proximity of historic Woodstock provides an unforgettable stay.
KBAA worked closely with the AutoCamp team and Workshop/ADP to draw inspiration from foundational events, people, and folklore that make the Catskills Region what it is today. The artwork you'll see reflects a marriage of the creative whimsy found in the landmark surroundings to the natural world.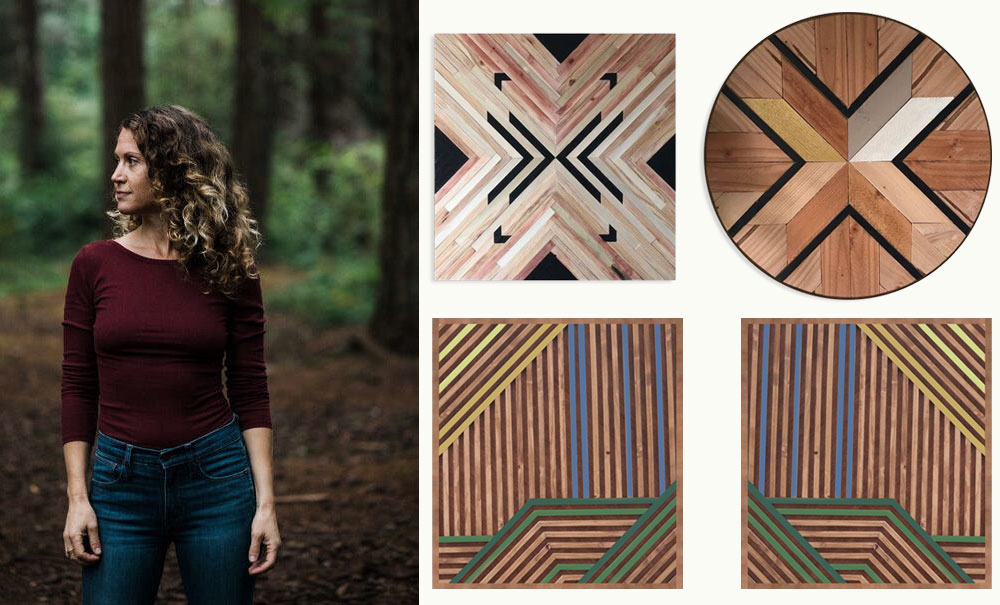 When guests enter the public space clubhouse they are greeted by a large-scale custom wood piece from artist Amanda Whitworth. This abstract woodwork interpretation of the nearby peaks of the Catskills mountains provides a thought-provoking element for the cozy indoor gathering space.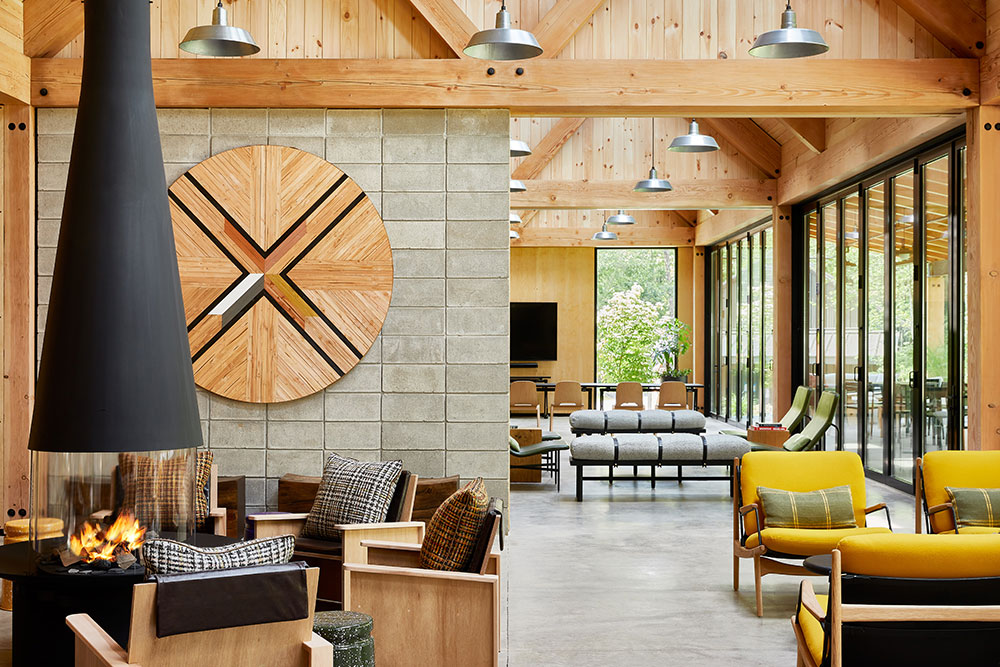 Before stepping outdoors, guests will notice the subtle-but-inspirational quilt from artist Kayleigh Excell. The image of a sunrise on the horizon is realized through Excell's blend of quilting and the beauty of the natural landscape. This tactile piece provides guests with a serene and inspiring image before they embark on an outdoor adventure or delight in the natural landscape of the adjacent covered patio.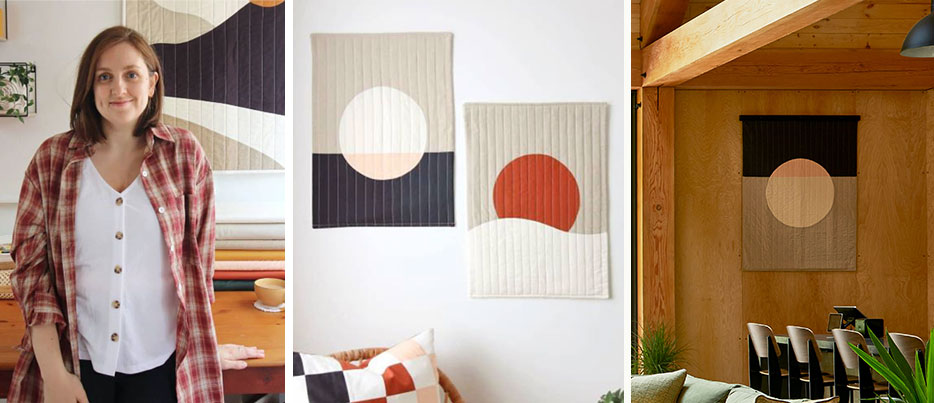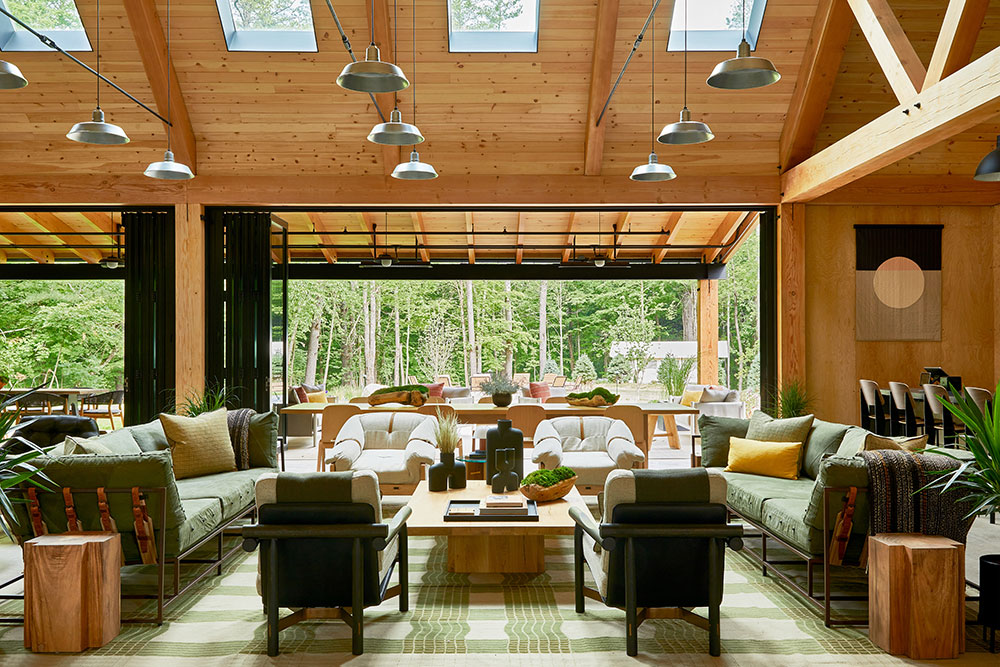 Upon arriving in their distinctively boutique airstreams, guests will spot a custom abstract landscape printed on wood with laser etching from KBAA's in-house art group. A silhouette of the nearby landscape provides a nuanced reminder of the neighboring topography and a soothing respite from a day of outdoor experiences.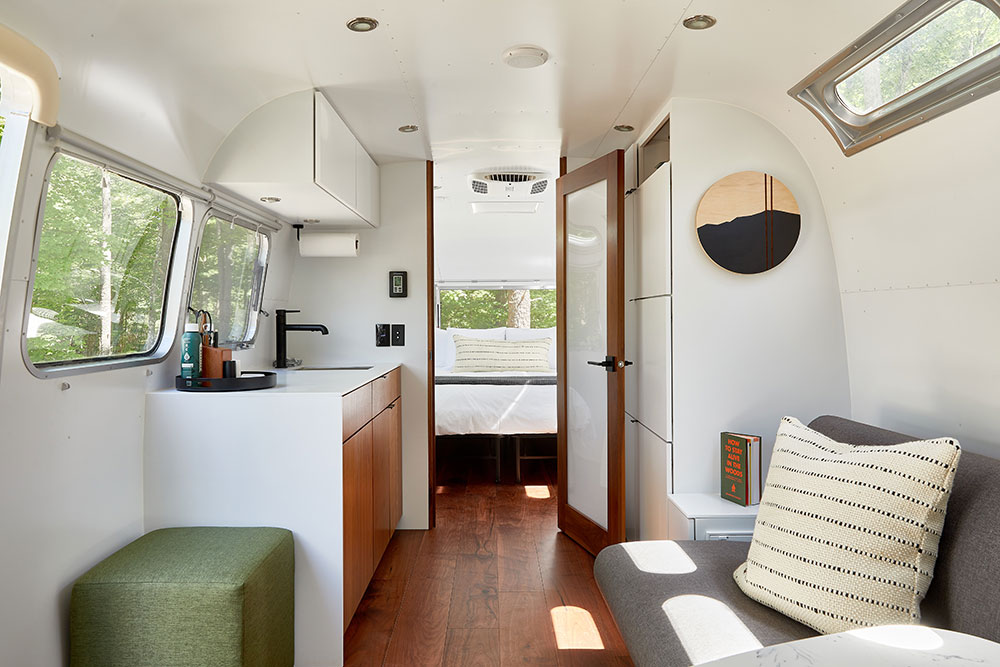 We hope you enjoyed this serene experience as much as KBAA enjoyed working with the AutoCamp team to ensure their artistic vision was realized. Check out some of our recent projects below or drop us a line to collaborate on your next project that needs of a boost in inspiration.