When considering how to make a wall-to-wall art moment, many of our clients choose vinyl wallcoverings. There's a lot to love about wallcoverings, as well as a lot of benefits and considerations to keep in mind. In this blog post, we'd like to share with you a few expert tips you should know before working with vinyl wallcovering on your next project.
3 Benefits of Vinyl Wallcovering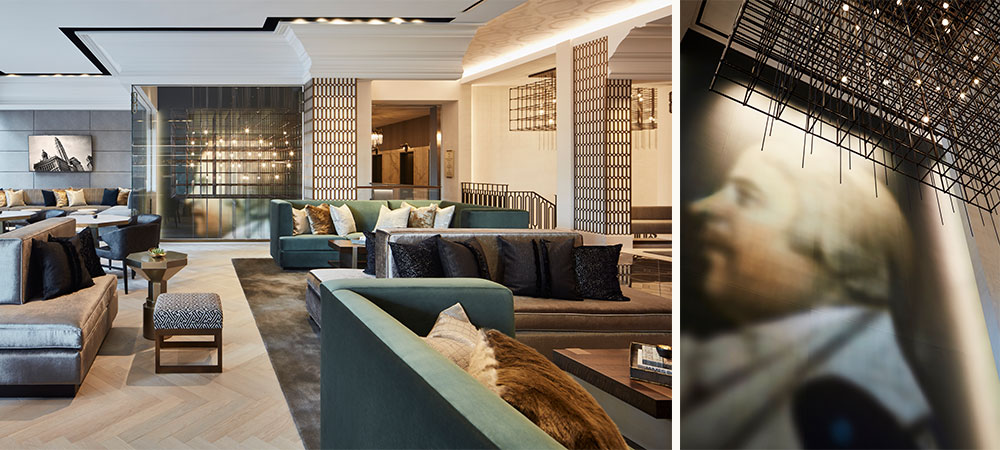 If you're trying to decide between a hand-painted mural or a wallcovering for a future project, there are many benefits you should know about. Here are three of the most important ones to keep in mind:
Highly customizable
Vinyl wallcovering is perfect for designers looking for an option that is easily and precisely customized. Like a design but want it to exactly match a brand's colors? Our in-house design team at KBAA has decades of experience in tailoring designs and custom art to the precise specifications of our clients.
Economical
If your budget doesn't allow for a hand-painted mural, wallcoverings are an excellent solution. Beyond the reduced expense of creating and installing a wallcovering versus a mural, the general consensus is that by using wallcoverings you save approximately 30% over time in maintenance.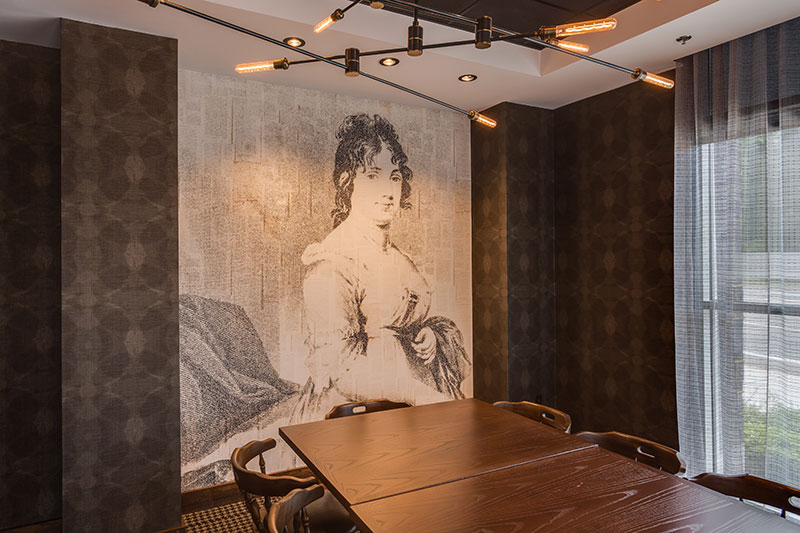 Low maintenance, high durability
As mentioned above, wallcoverings require almost no maintenance. Unlike commercial painting projects where regular cleanings and new top coats are required, wallcoverings are a "set and forget" option. For the least forgiving install locations, you can prepare for increased wear and tear by using water- and stain-resistant vinyl top coatings.
Creating an Art Moment with Vinyl Wallcoverings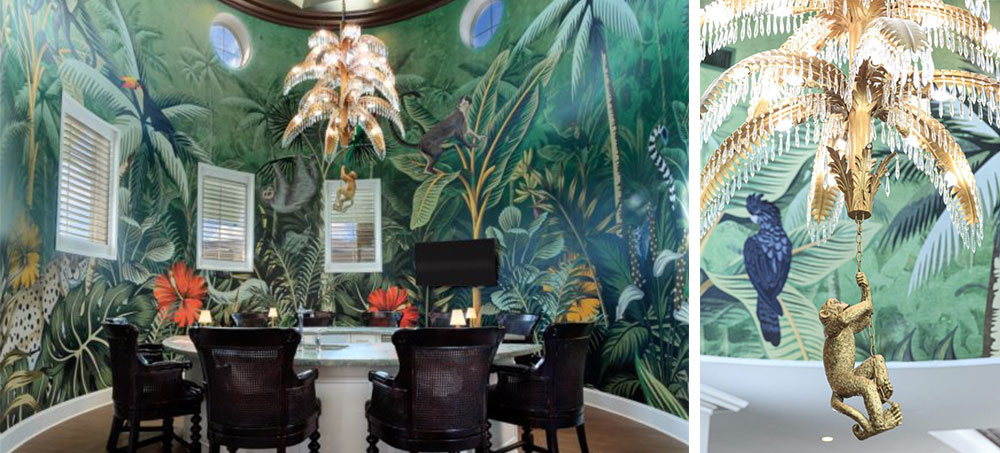 Town Lantana Apartments
Once you have decided where you're going to use vinyl wallcoverings, you'll need to start thinking about the kind of look and feel you'd like to achieve. We recommend focusing on three areas: scope, subject matter and proportions.
Scope refers to how much of the room you are planning to cover with your wallcovering. You may choose to cover all of the walls, or you might decide to use the wallcovering as an accent wall. From there, the scope and type of project you're working on will narrow your subject matter choices. Finally, proportions are an important consideration after you've decided on scope and subject matter. How big or how small the focal elements of your wallcovering should be in harmony with the scope and subject matter.
Some Additional Tips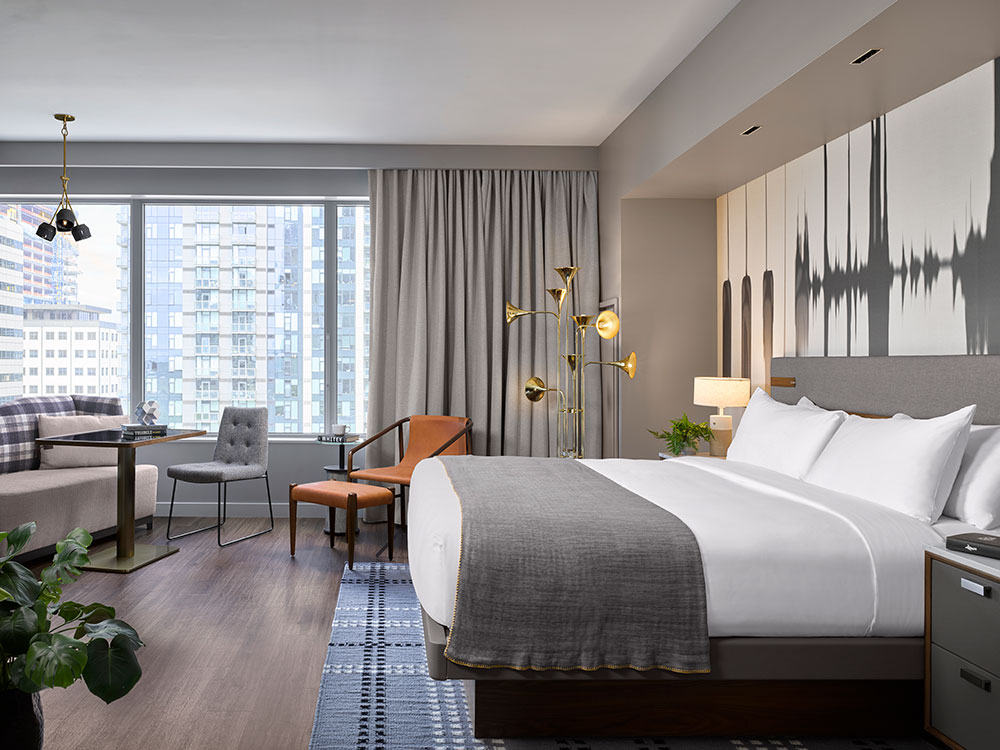 Bolster a Hometown Narrative
One of the most common requests we get from designers is to imbue the history and culture of a property's location in our art specification. We recommend using wallcovering to turn a wall into a big, location-specific art moment.
Get Original with Placement
Don't let the word "wall" dissuade you from experimenting with vinyl wallcovering placement. Keep your mind open to alternative locations for vinyl wallcoverings, such as ceilings and floors.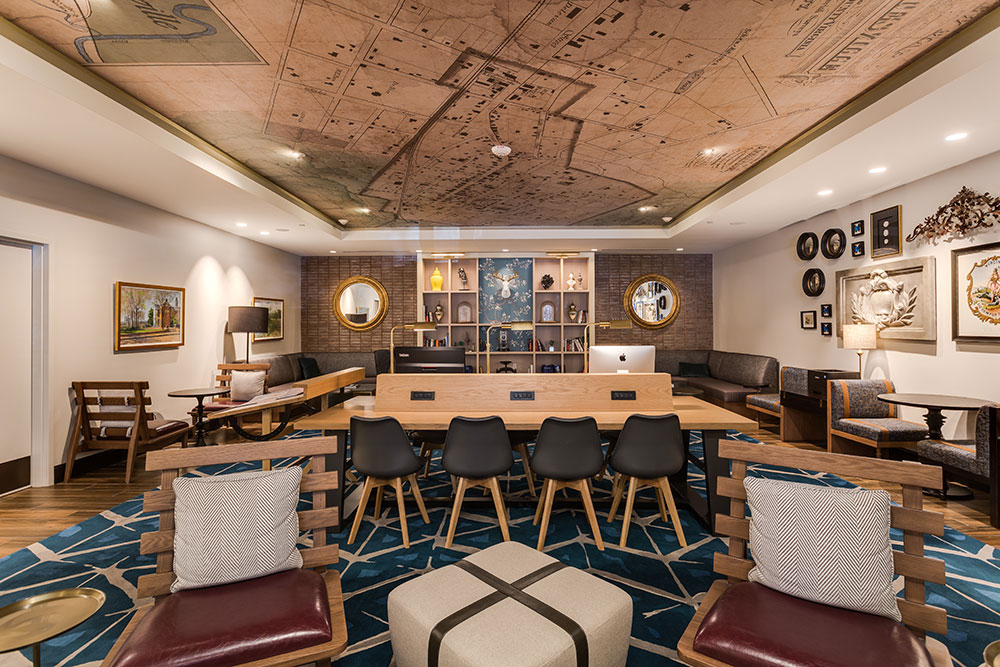 The Draftsman Hotel
Elevate with Embellishment
If you're looking to add a personal flourish to your vinyl wallcovering artwork, consider partnering with an artist to add hand-embellishments after install. This is a more economical option than asking an artist to paint the entire piece but still conveys a bespoke quality.
The Strat
---
Feeling inspired and want to see more? Explore some of our favorite projects that showcase wallcoverings in beautiful, versatile ways.