Nestled within the stunning Banff National Park, designated as a UNESCO World Heritage Site, the renowned Fairmont Banff Springs stands as a prominent icon in the charming alpine town of Banff, Alberta.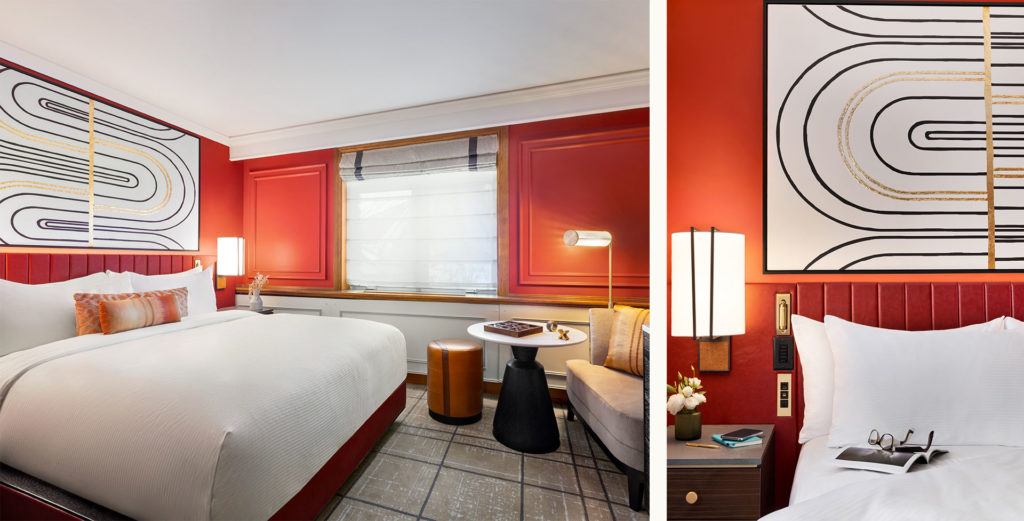 Eye-catching headboard piece playing on the lines of a rail track looping through the mountains
At Kevin Barry Art Advisory, we're known for elevating everyday spaces, but the Fairmont Banff Springs is far from your everyday space. This remarkable hotel holds a rich and unique history that dates back to 1886 when it was originally envisioned as a stop on the romantic journey through the Canadian Rockies. Today, the Fairmont Banff Springs beautifully encapsulates its compelling history and the natural beauty that surrounds it.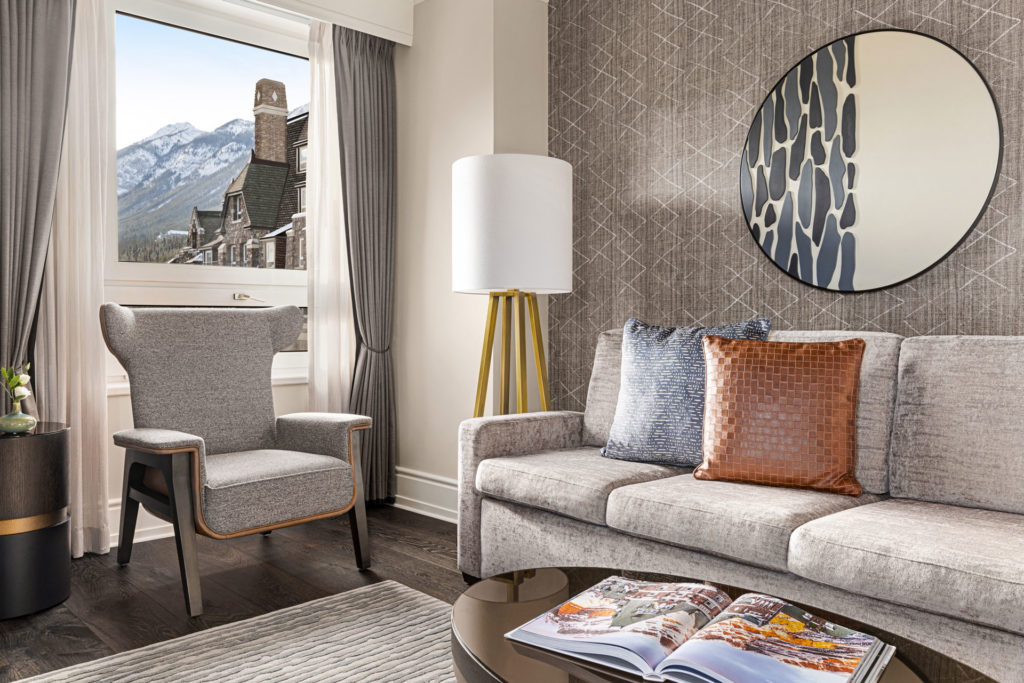 KBAA had the privilege of collaborating with the Fairmont team to curate an art program for its recent suite renovation. We joined forces with two esteemed design firms, HBA San Francisco and Jeffery Beers International, resulting in remarkable transformations for every space within the hotel.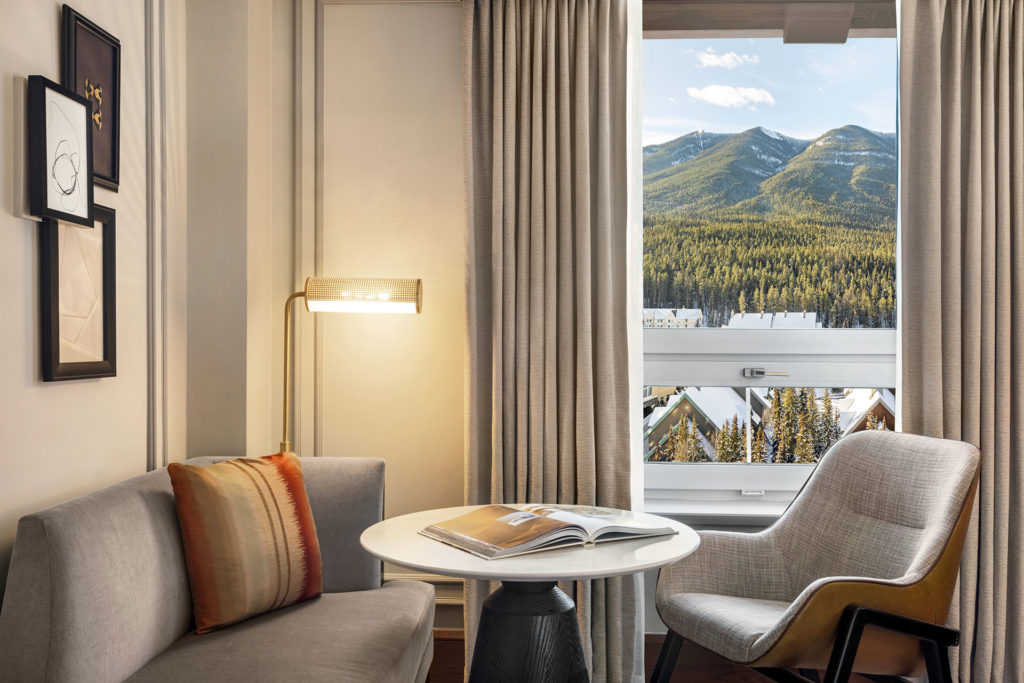 The artwork and design reflect a contemporary interpretation of history, subtly paying homage to moments in time, from railway metaphors to the grandeur of the Rockies. This project was a delight to work on, as the Fairmont Banff Springs exudes whimsy and wonder at every turn.