Today we are excited to announce that our Board of Directors has appointed Allison M. Barry as the new president of Kevin Barry Art Advisory.
Since joining the family business in 2004, Allison is credited with establishing KBAA's reputation for beautiful art packages across all industries and sectors. She brings to the position a deep knowledge and appreciation for curating beautiful art collections that tell a story.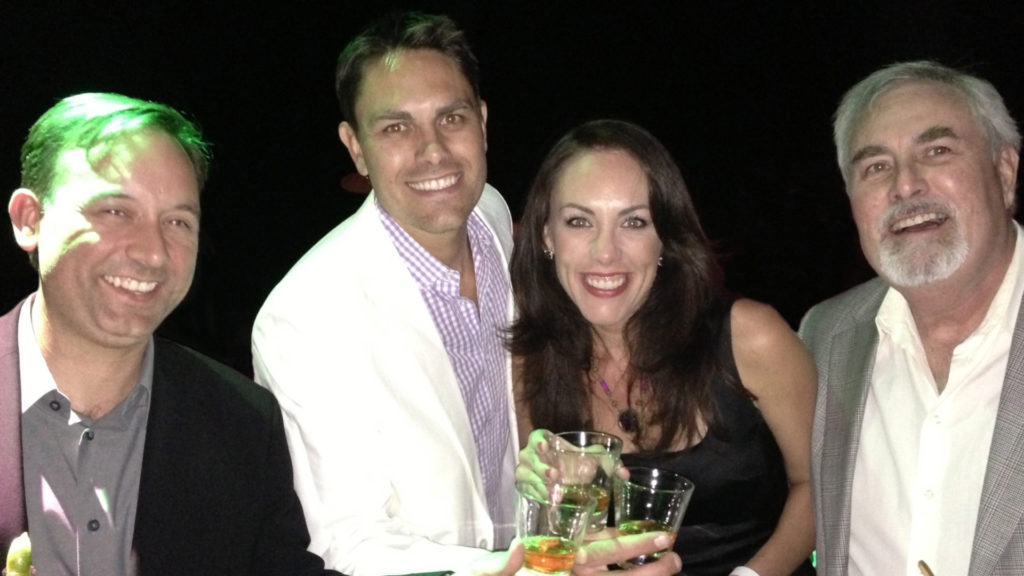 KBAA Principals Jason Fiore and John Barry next to President Allison M. Barry with Founder & CEO Kevin Barry
"On the heels of celebrating our 25 year anniversary in business, now is the right time to announce who will be carrying us into the company's next chapter," says Kevin Barry, Founder & CEO of KBAA, "With Allison as President, we are establishing a succession plan that puts us in a strong position for continued growth."
"I'm thrilled and honored to be appointed President of Kevin Barry Art Advisory. I want to thank the Board of Directors for the confidence they have placed in me with their decision," said Allison M. Barry. "I am so proud of the work and passion my father has put into the company. I, along with the rest of the Board, have seen this business grow tremendously over time and I am excited to lead the company's continuous growth long into the future."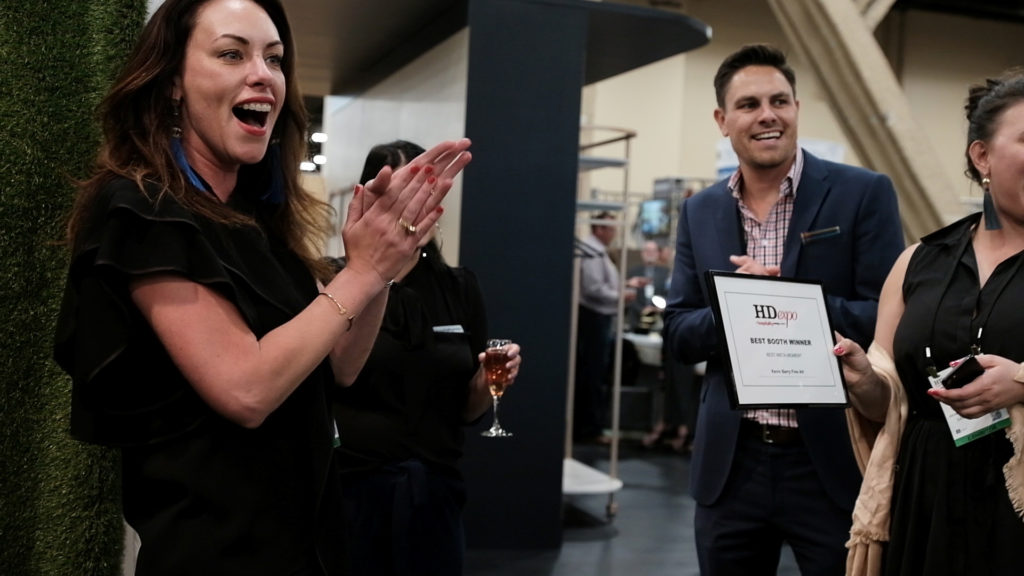 Allison M. Barry and John Barry at 2018 HD Expo
Allison will be the first President of Kevin Barry Art Advisory, a position created to formally announce the succession plan for leadership of the company. Kevin Barry will continue as Founder & CEO, with Allison directly reporting to him. KBAA Principals Jason Fiore and John Barry will continue in their positions, with John Barry expanding his role to include acting as Sales Regional Director of the West Coast.
---
As we celebrate joining the ranks of incredible women-led businesses in art and design, we'd love you to check out these fantastic female makers: