Native Houstonian artist Reagan Corbett is an emerging artist who has quickly become one of our favorite collaborators in recent years. Corbett's work is influenced by an examination of social norms and their impact on society. Both her visual focus and conceptual focus are rooted in American pop culture, feminism and social revolution. Corbett's work is dynamic, colorful, and fun, making her a natural choice for designers looking to bring personality to a space through art.
Recently Reagan Corbett took some time to give us a virtual artist studio tour and answer a Q & A about her art practice and what she has in store for us in 2021.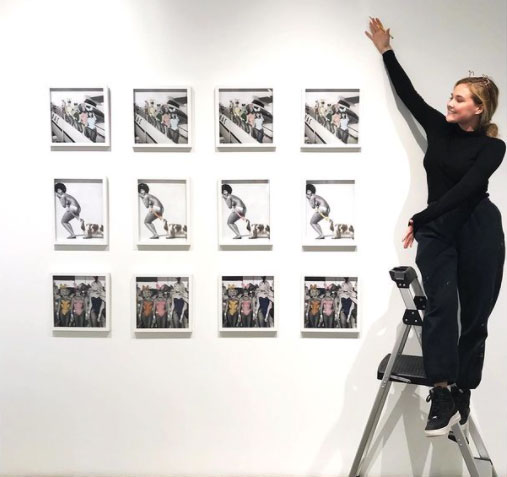 Q: While 2020 has been a difficult year for a lot of people, it sounds like you've been busier than ever! Tell us a little about how things have been going since March.
2020 was a wild year to say the least. I feel really fortunate to be able to say that despite its challenges, this year was an extremely busy and rewarding year. When the pandemic took hold in March, I knew I couldn't just sit around and wait for it to pass. My art is my livelihood, and I had to find new and creative ways to reach my audience. I pivoted and adapted to this new version of normal and found ways to connect with people where they were. I started a drawing challenge on Instagram which resulted in an incredible collaboration with Texas grocer H-E-B. I painted my first mural which allowed people to view my work outside in a socially distanced setting. I also put a large focus on my print releases this year, which turned out to be even more successful than I could have imagined.
We had a unique opportunity as artists this year with people being home so much. They really took inventory of their spaces and many people decided to fill it with art and items they truly loved. I'm really happy I was able to offer moderately priced works of art this year that were more accessible than your average painting. So yes, 2020 was a hard year but in the end, I feel really thankful for my collectors continued support.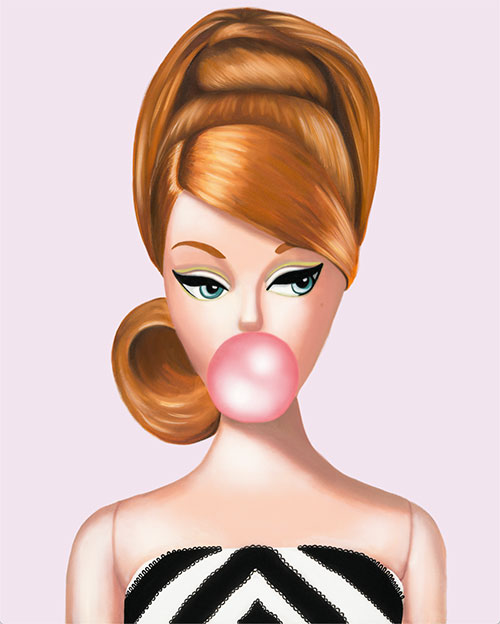 Chloe, Reagan Corbett
Q: Much of your work centers on themes of pop culture and Americana. Why do you think those central ideas keep inspiring you? What do you think it is about that subject matter that speaks to your collectors?
I think the classic Americana themes continue to run through my work for the same reason that my collectors keep collecting them. In a world that often feels overtaken by technology, civil and political unrest, and a generally faster pace of life, I think we all crave the simplicity of eras past. I try to create a sense of nostalgia in my work that brings people back in time to a place that feels happier, lighter and more peaceful. Sometimes I do that by pairing newer pop culture icons with color palettes from the 50s and 60s— mixing elements from the present and past. I like to hear how my collectors view the juxtaposition of these elements, because it honestly means something different for everyone.
Q: We recently worked on guestroom art for The Tuxon Hotel in Arizona. One of your pieces that guests can find in their rooms is an embellished vintage photograph. When you work in retro imagery and photography, how do you add to it your own REAGart flair?
I love working with vintage photography. It's one of my favorite things to do to break up long stretches of painting. Typically, I like to add diamond dust to embellish certain areas of the images. It is so unexpected and makes a black and white photo feel alive.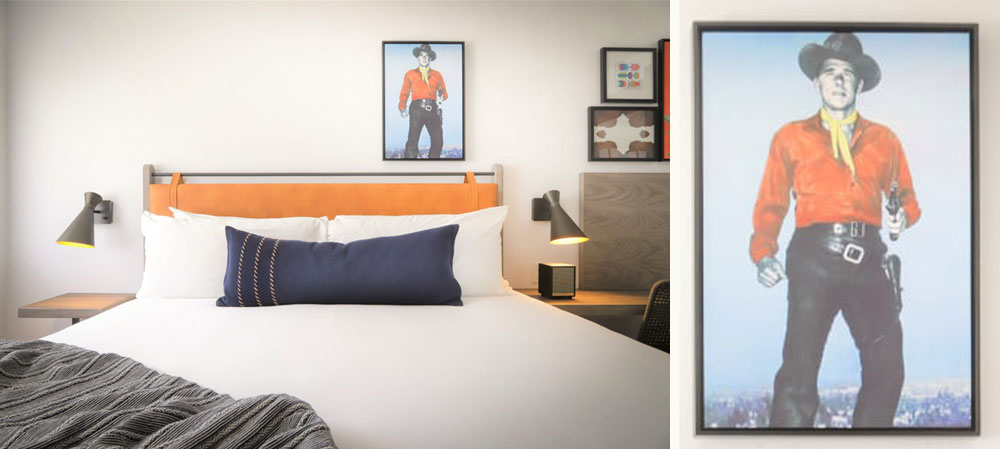 See more of Reagan Corbett's work from The Tuxon Hotel
Q: Another project we worked on together was on the C. Baldwin Hotel where you created a commissioned original painting for their lobby. That piece seems to speak to a lot of people. What inspired you while you were creating that piece?
I really wanted to depict a strong female who symbolized groundbreaking achievements. There's no better way to do that than a woman literally digging up dirt in heels, right?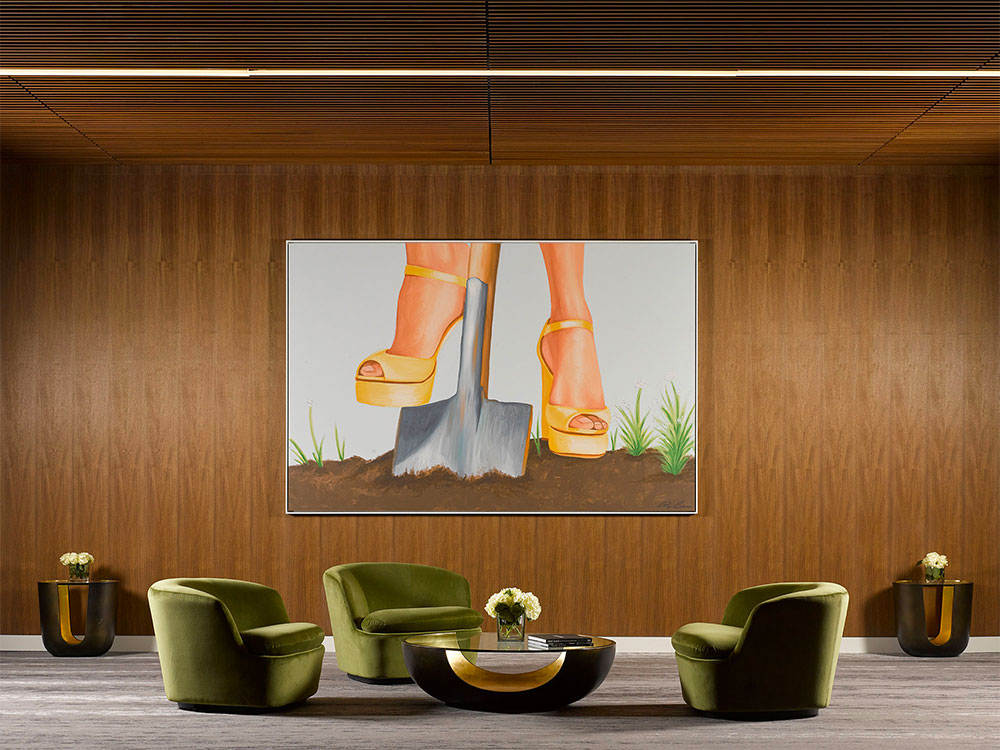 Lady Work, Reagan Corbett
Featured in KBAA project C. Baldwin Hotel – Curio Collection by Hilton
Q: We know you play a lot with perfecting hues for your artwork. If you were to create a REAGart palette, what four hues would have to be included?
I love this question! I would have to include the ReagART signature pink, a classic sky blue, a buttercream yellow and finally white, because every canvas starts with a pure white base.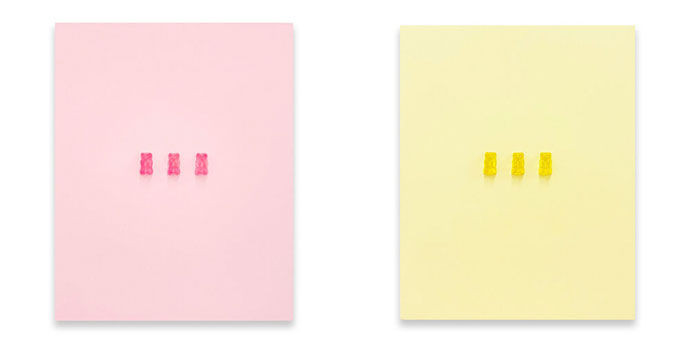 Monochromatic Bears, Reagan Corbett
Q: What would you say is your biggest source of inspiration these days? What are your current visual media obsessions?
I recently got a stack of old LIFE magazines dated from 1936 all the way through the 1980s. I have spent hours flipping through these magazines and drawing inspiration for new paintings. I also collect scraps of vintage wallpaper and spend time on the weekends flipping through children's books. I am obsessed with Dr. Seuss at the moment!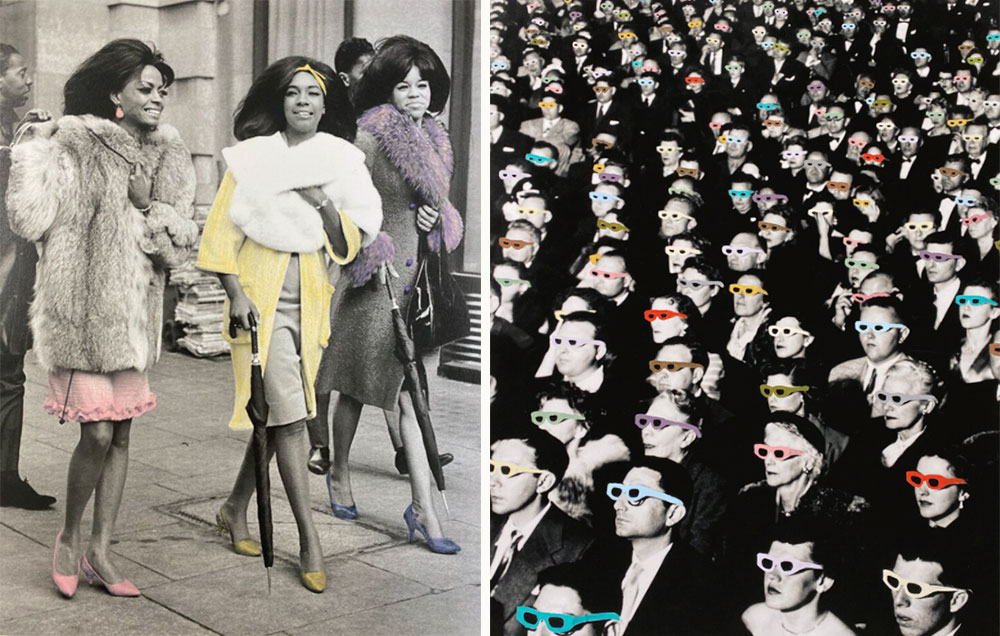 The Supremes & 3D Glasses, Reagan Corbett
Q: Did you make a new year's resolutions for REAGart in 2021? If so, please share. If not, what would you say are some of your goals for the year?
I am committed to exploring new avenues of expression this year, most notably photography. I will be releasing a collection of amazing photos early this year and I'm so excited for everyone to see them! On a more personal note, I need to keep the studio cleaner!