When it comes to maximizing food and beverage spaces in this new era, there's one word that stands out: experiential. That's according to some of the top game changers in the food and beverage space, all of whom participated in the panel "Imbibing in Style" at HD Expo's Social Hub, sponsored by KBAA.
The seemingly limitless world of wine and spirits is infinitely more engaging given recent boundary- breaking design interventions for tasting, consumption, enjoyment and kicking back. As bar culture has shifted from lounges and speakeasies to now the neighborhood bar, a return to hospitality and inclusivity has become even more important. Social media has inundated everyone with imagery, the panelists agreed, which has turned customers into "experts" on design, food, and alcohol—for better or for worse.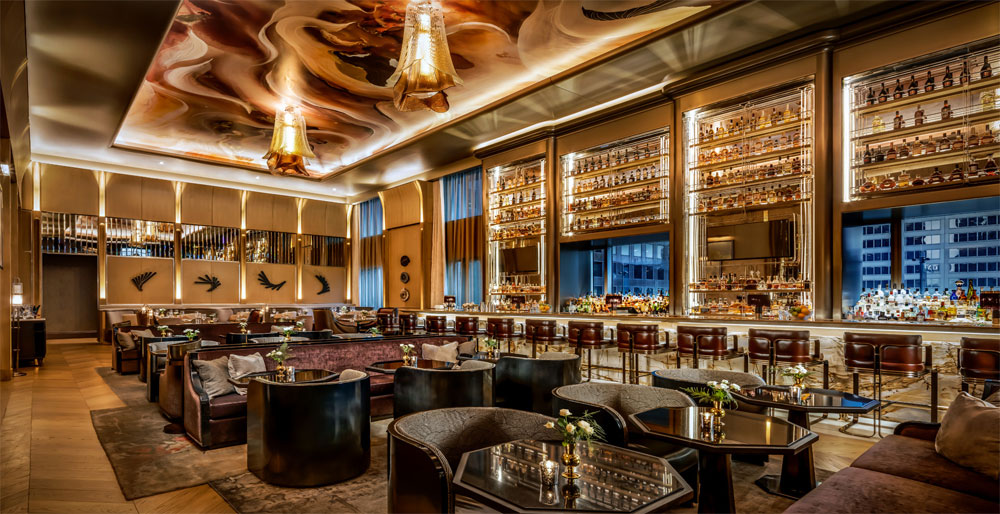 The only way to compete? "In the world of TikTok, be an album," said Christian Schulz, founder and design director at Studio Collective. Think of a house party, and how comfortable they tend to be: just hanging out in the living room with close friends. That's the vibe nightlife entrepreneur Brent Bolthouse has tried to cultivate with his Bungalow Hospitality Group concept. He believes that's why social clubs like Annabel's in London and Soho House in the United States have become so popular. The goal now is to create those spaces in a more inclusive way that can be "all things to all people."
How does that influence the design of those spaces? Well, for one, all panelists agreed that it's about intentional design without pretense. Guests want to learn and interact, said Nina Grondin, partner and founder at Curioso. Think of a mezcal bar, she said, which, despite relying on just one ingredient, can be reinterpreted in countless ways to create an experience for guests and an opportunity to interact with and learn from the bartender. Storytelling is the goal, and the food and beverage space is a natural opportunity to continue your property's narrative (see how KBAA helped do that at the Four Seasons Napa Valley).
To do successfully, however, requires layers of experience. A social dining area means creating environments within the environment, Bolthouse said, from the acoustics, music, food, art, design. Doing so creates not only a more memorable experience for guests, but also a new experience each time for return guests. He even goes so far as to create a "muse character" for each of his bungalows and designs experiences with that character in mind.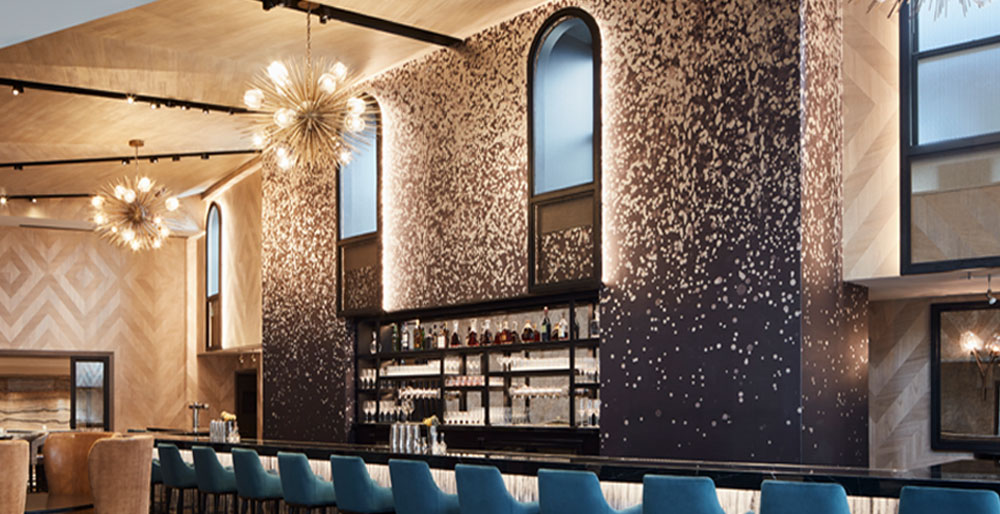 ---
Looking for more F&B inspiration? At The St. Regis Hotel in Toronto, KBAA consulted on the entirety of the two-story Grand Bar experience.