Those looking for a modern, boutique hospitality experience set against a Southwest sky have found their dream stay at The Tuxon Hotel. KBAA's hospitality art advisors took inspiration from a design directive focused on blending the city of Tucson's history with its present-day vibrancy. Together with designers Vishal Patel and Sunny Patel, our art curation in the guestrooms and public spaces centered on playful, retro touches. Whether it's a gallery wall of archival photography from the area or embellished imagery of Western icons, our art specification helps deliver a one-of-a-kind guest stay.
Join us as we walk you through some of our favorite art moments from our work at The Tuxon Hotel.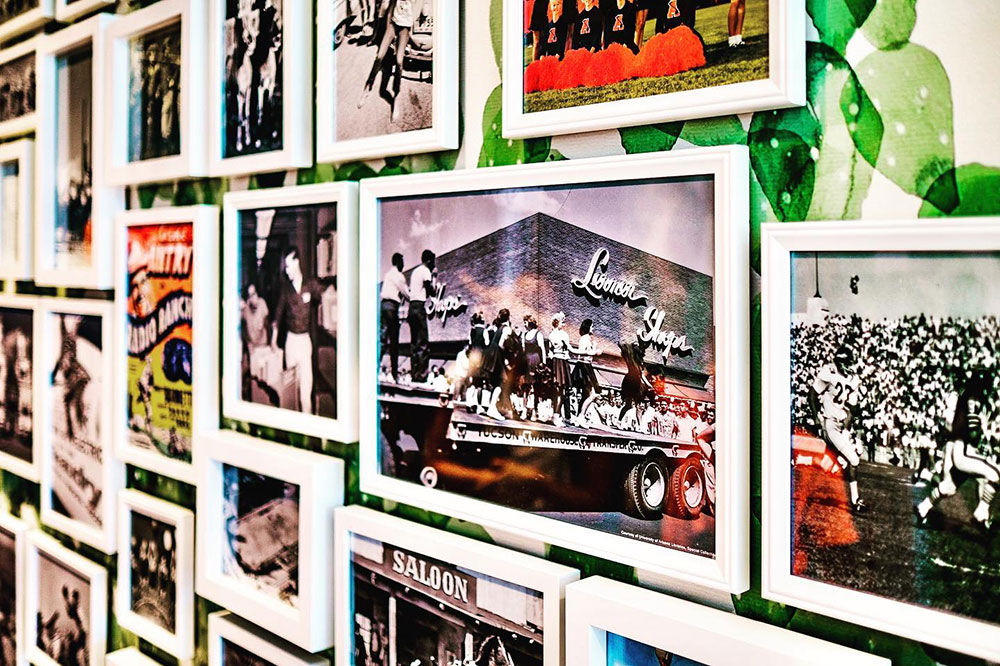 The Tuxon Hotel, Tucson, a Member of Design Hotels – photography courtesy of Marriott
When you're looking to reflect the history of the local area, one of our favorite ways to bring the outside into a space is through archival photography. Pictures of iconic landmarks, buildings, signage, and community celebrations introduce a fun, vintage flair while inviting guests to look closer. For The Tuxon Hotel's public space area we selected an array of classic photography and movie posters to create a dynamic gallery wall to welcome guests upon arrival.
After check-in, guests can head to their rooms to continue their immersive art experience. Through Southwestern imagery with giclées and embellished photography, KBAA curated art for each guest room to perfectly compliment the stylish, youthful energy of the interior design.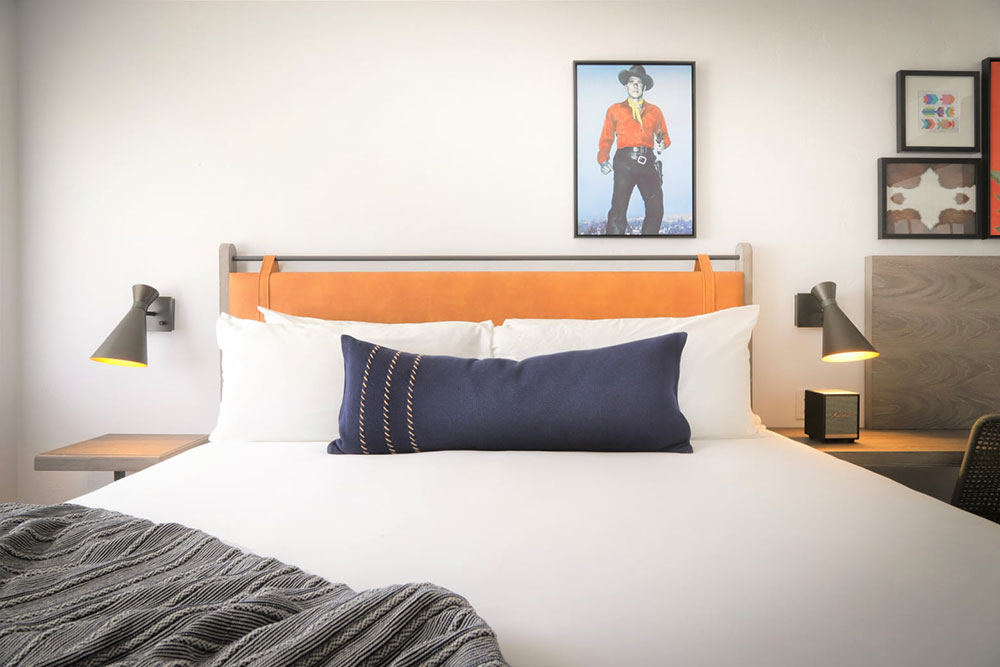 One of our favorite parts of the art specification for The Tuxon Hotel was working with artist Reagan Corbett. Her cowboy hat-wearing Western gals and recolored classic photographs really anchors the look and feel of the guestrooms.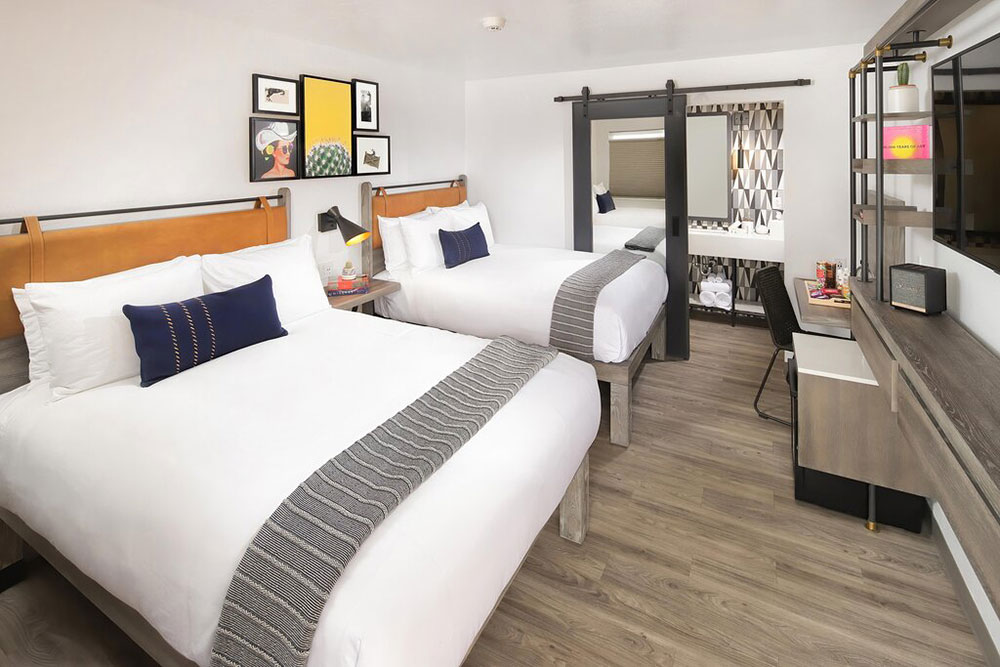 We hope you enjoyed taking a peek inside the beautiful Tuxon Hotel. We know we can't wait to visit again in person. Whether you're in town for the city's first-in-class farmers market, Mexican eateries, or outdoor adventures, you'll be hard-pressed to find a more perfect place to stay.
---
Art curation inspired by the location's history and natural beauty is something of a specialty of ours. Explore some of our favorite projects that showcase the best their hometown has to offer at the links below.