One of the ways that the KBAA team continues to provide first-in-class service is by committing to education and constantly discovering new artists and the latest in the industry. Recently, our team attended the Frieze art fair in Los Angeles to scout new talent and take in the latest trends and inspiration. Frieze Los Angeles largely focuses on contemporary art and celebrates the exceptionally dynamic culture of Los Angeles and its global contributions to the visual arts.
While perusing the offerings from the more than 120 of the world's leading galleries, the team noticed a number of trends emerge, many of which we've played with in our own projects. Below, we explore three of those trends, and how we envision using the themes in our latest projects.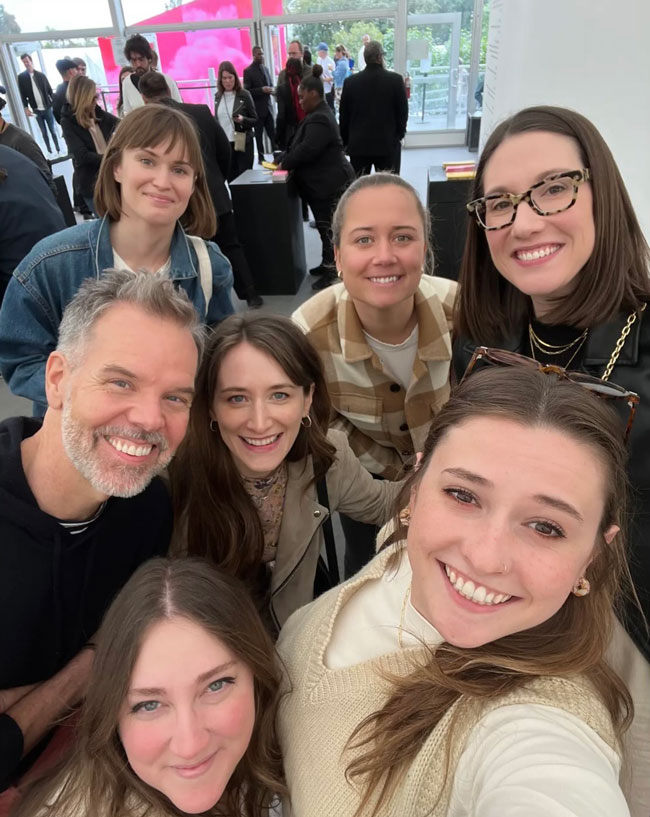 Heavy Textures
Textures have ramped up a notch, and we noticed that via artists using thick paint, embroidery, beadwork that looks like paint, speckled texture, paint pushed through raw canvas, large sweeping brush strokes, and additional materials added to the canvas. For example, we noted layered latex paint cut into strips and applied horizontally; cutout strips of canvas woven onto the canvas with paint; and even sculptural work on canvas with thick paint and a dimensional frame. The result? A dimensional feel that pops, yet can also remain neutral and warm.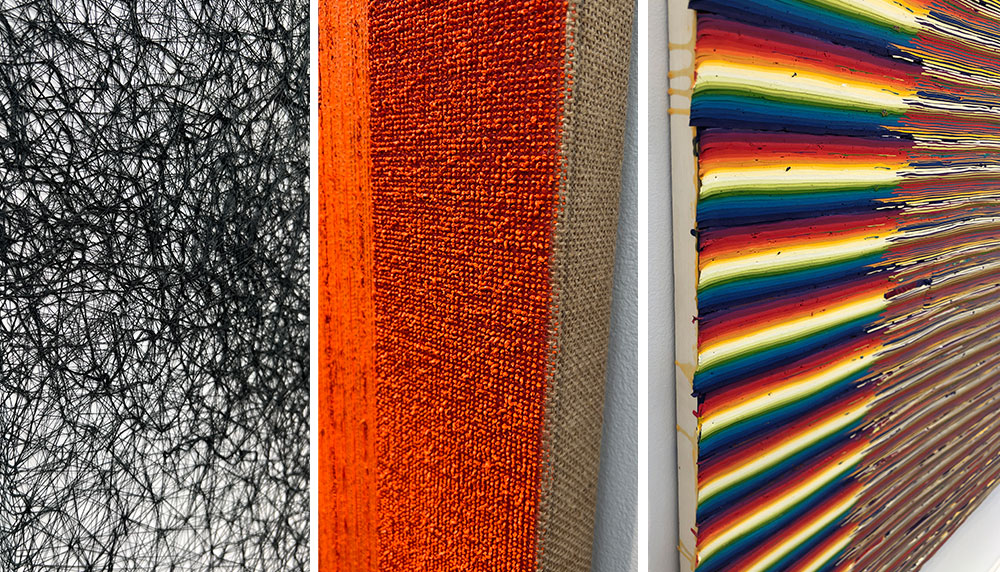 Where do we envision this in projects?
Although our natural inclination is to install an original, oversized, statement piece like the above in a public space, there are many ways that this textured look can be achieved on more of a budget via printing and mass production.
In our newly debuted work at Chateau Elan in Braselton, Ga., the KBAA team brought in a large mud cloth, which was then cut into smaller portions and framed for each of the suites—effectively value engineering an original moment for each room that was unique and slightly different.
Recreating textures with a print is another way the team has recreated this trend. For example, we've taken prints that have the illusion of depth and then added an embossing or gel-type medium to the frame to create depth. With this white-on-white piece, an embellishment could easily be added on top to create a sense of depth at a budget-friendly price.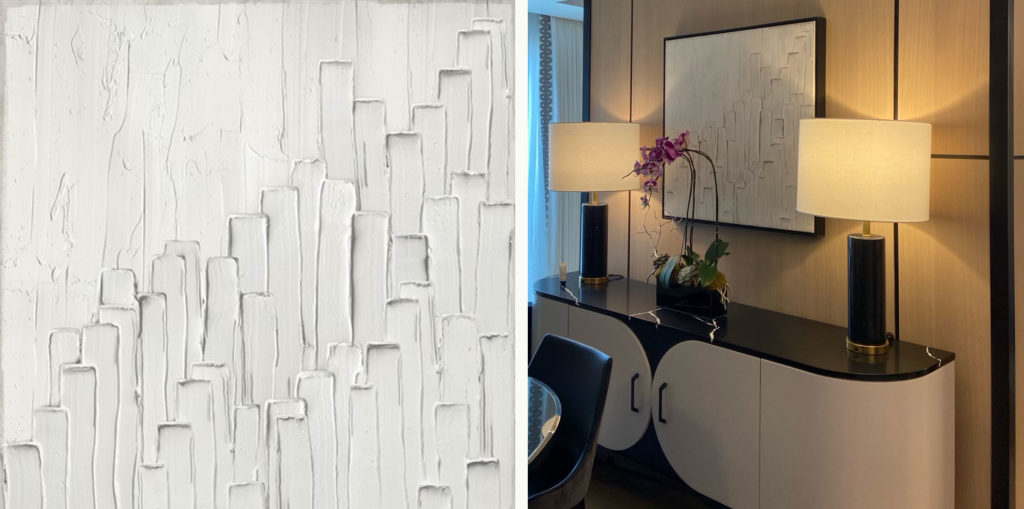 Maximalist Color
Although Architectural Digest may recently have declared the end of Memphis Design mania, the geometry-minded Bauhaus interior design style may be taking its place—evidenced by the art the team saw at the Frieze show. Characterized by clean lines, saturated bright colors, playful decor, and asymmetrical shapes and layers, the themes are an effective way to create an eye-catching pop in nearly any space.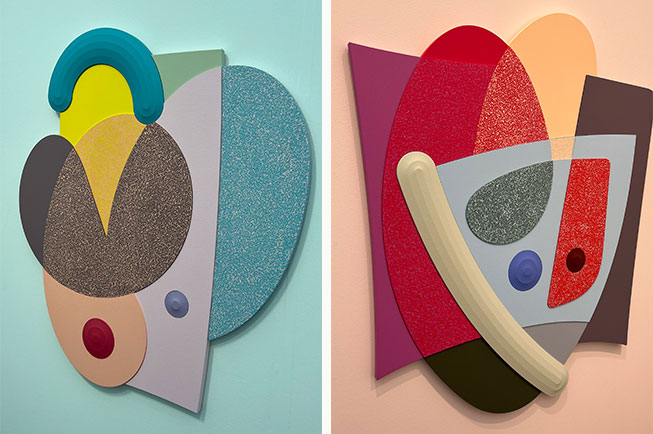 Artwork from Josh Sperling
Where do we envision this in projects?
The KBAA team is currently in concept on a custom resin piece created by our team and vendors partners that perfectly captures the bright colors and geometric shapes of the Bauhaus movement, while remaining budget-friendly for guestrooms. We also created a similar piece for another project that was created by our own in-house graphics team and that we worked on with vendor partners to roll out affordable options for public space.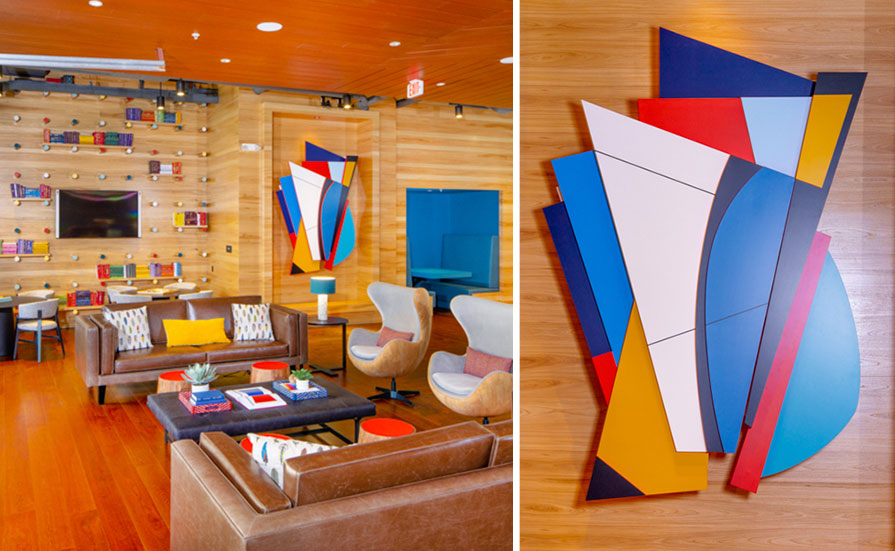 Public Space at South Alex, Photo Courtesy of CPI
Reflective Surfaces
Mirrors certainly aren't a new trend, but the KBAA team has seen the use of reflective surfaces in interesting and unique places, putting a new twist on an old favorite. These new places include mirrored acrylic or colored mirrors; cut mirror raised on wood to give added dimension; different applications of resin to make textures reflective; infinity mirrors; and playing with the application of reflective surface on one part of a piece. The effect is an immersive experience, and one that often changes based on the light and, more specifically, how the light dances at different angles.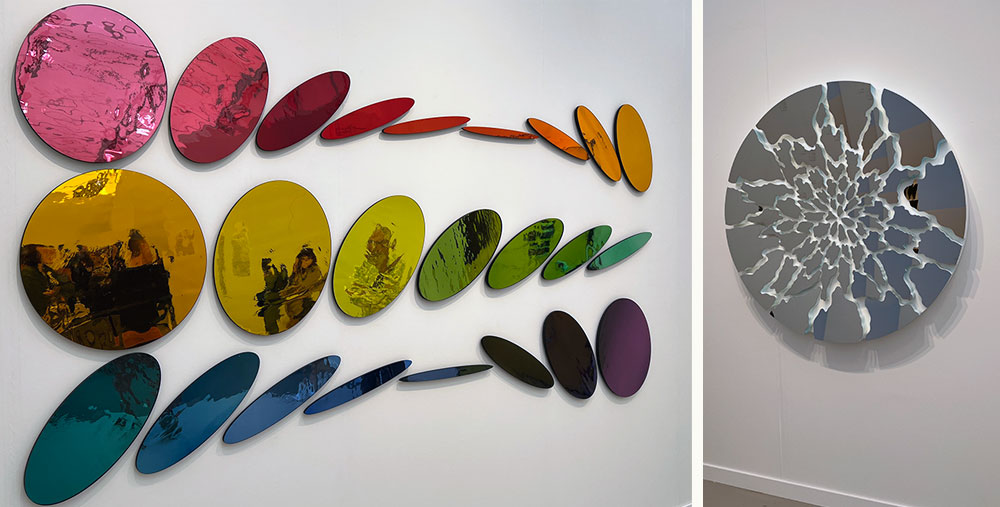 Artwork from Olafur Eliasson and Doug Aitken
Where do we envision this in projects?
Beyond the numerous applications mentioned above, one of our favorite small ways to play with this trend is by adding gold leaf accents to a print to create slivers of reflective surfaces or taking traditional subject matter but mixing in a modern twist of color and reflective surfaces. At an edgy California property, we also concepted a kinetic wall sculpture made of UV paint, UHS lacquer and aluminum for a striking—yet surprisingly affordable—public space moment.

Artwork for concept only