There's a reason Chateau Elan Winery and Resort was named "Most Instagrammable Hotel" by travel site Discoverer—the Braselton, Ga., resort is the perfect place to experience beautiful scenery with a glass of wine in hand. Chateau Elan Resort & Spa is a luxury destination located 45 minutes north of Atlanta in the foothills of North Georgia and spans 3,500 acres of rolling hills and wooded forests. Following the recently completed $25 million renovation of the property, designer BLUR Workshop reached out to the KBAA team to enhance the art in the spa and suites.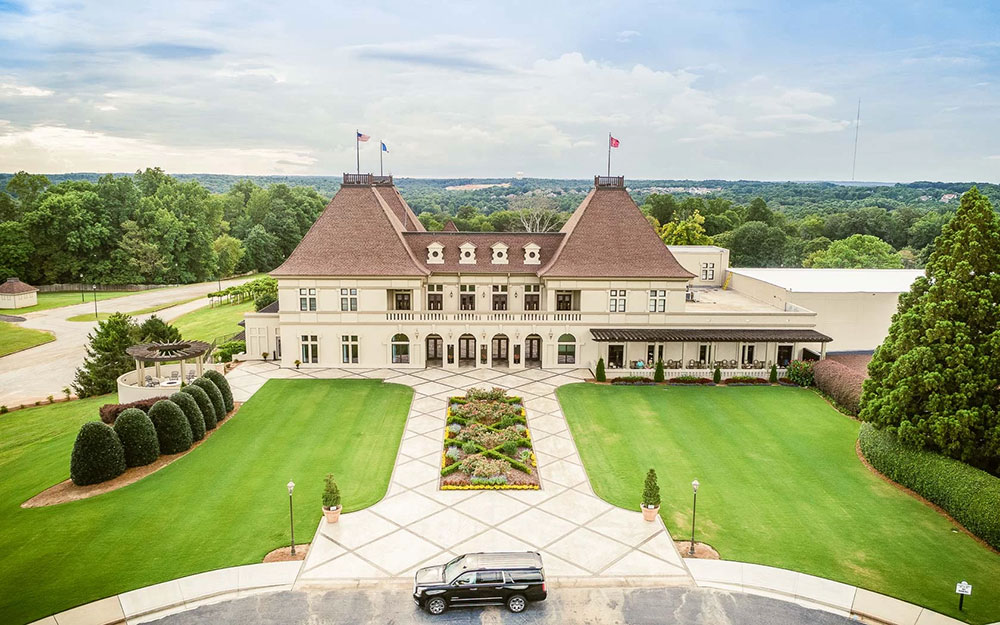 Chateau Elan, Photo Courtesy of Chateau Elan
The redesign of the spa guestrooms references the newly renovated rooms of the main hotel, but with a light and airy spa ambiance. In lieu of warm walnut and tailored tweeds used in the main hotel, the spa guestrooms feature muted white oak and light linen textures creating a luxurious and inviting space designed for relaxation. The lobby, lounges and waiting rooms were also upgraded with a lighter finish palette consisting of natural wood, linen upholstery, tailored furniture, and modern lighting, giving the spa a classic, yet contemporary, look worthy of the newly renovated resort.
Reminiscent of an elegant French country estate, the Spa at Chateau Elan is a serene and inviting sanctuary where innovative spa treatments, indoor and outdoor fitness classes, and mindful dining come together in the pursuit of total wellness. As such, our art consultants wanted to lean into creating a relaxing escape for guests and play into the floral theme of the project. Our in-house graphics team partnered with Polish floral collage artist Anastasia Kovaleva (See our sidebar Q&A with her) to create prints of her beautiful pressed flower art and opted to print the pieces on acrylic, which is both easier to clean (especially in a high-traffic spa area) and lends an ethereal, floating quality to the prints. Finally, grouping six together creates a focal point in the room, while still emphasizing the delicate, feminine nature of the pieces.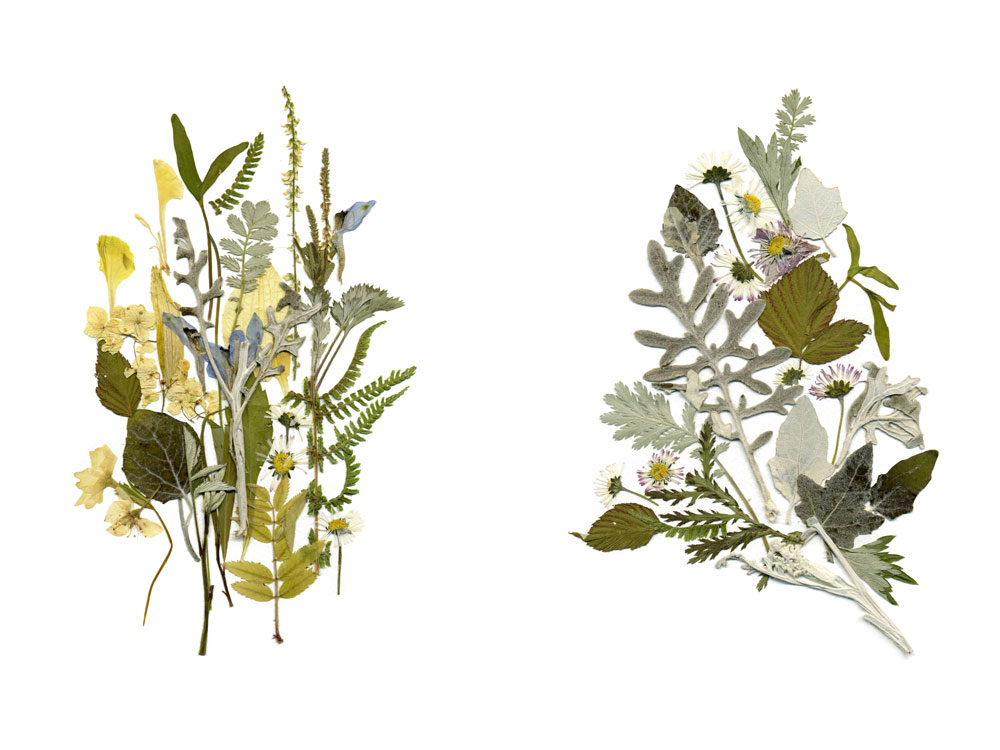 Artwork from Anastasia Kovaleva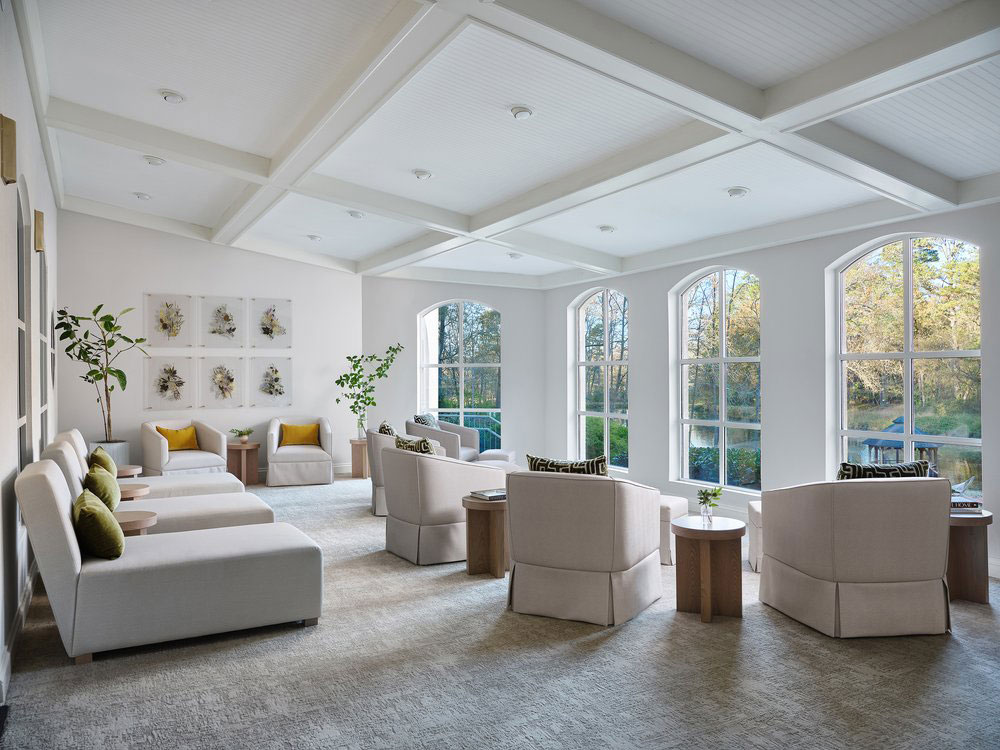 Chateau Elan Spa Public Space, Photo Courtesy of BLUR Workshop
Lavishly furnished, Chateau Elan's signature Spa Suites inspire a special kind of mind-body reset. Our team once again worked with Anastasia on a print that adds depth, color and atmosphere to the area.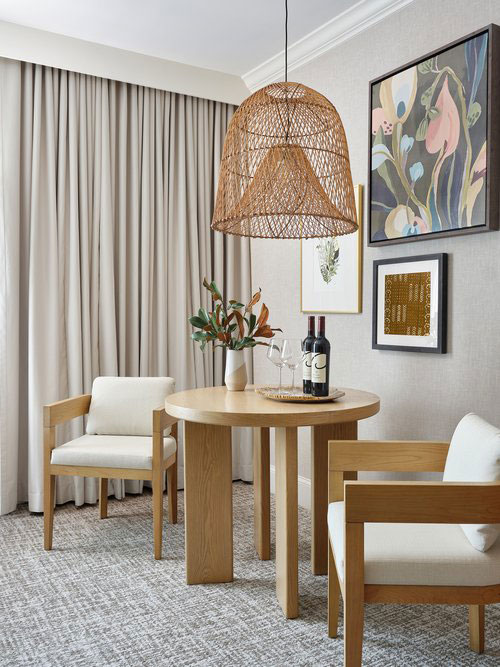 Chateau Elan Spa Guestrooms, Photo Courtesy of BLUR Workshop
Next to the print, the KBAA team flexed its creative resourcefulness by creating a unique, hand-made element in each room through the inclusion of a framed organic, hand-spun cotton mud cloth. The team first acquired the larger mud cloth and then cut the cloth into smaller pieces, which were then framed with an off-white linen mat in a shadowbox frame. The elegant, yet budget-conscious, piece not only adds depth and texture to the space, but also serves as an original moment for each suite. Finally, in a nod to the serene surroundings, a print of the rolling hills of the vineyard at golden hour round out the suite's artwork.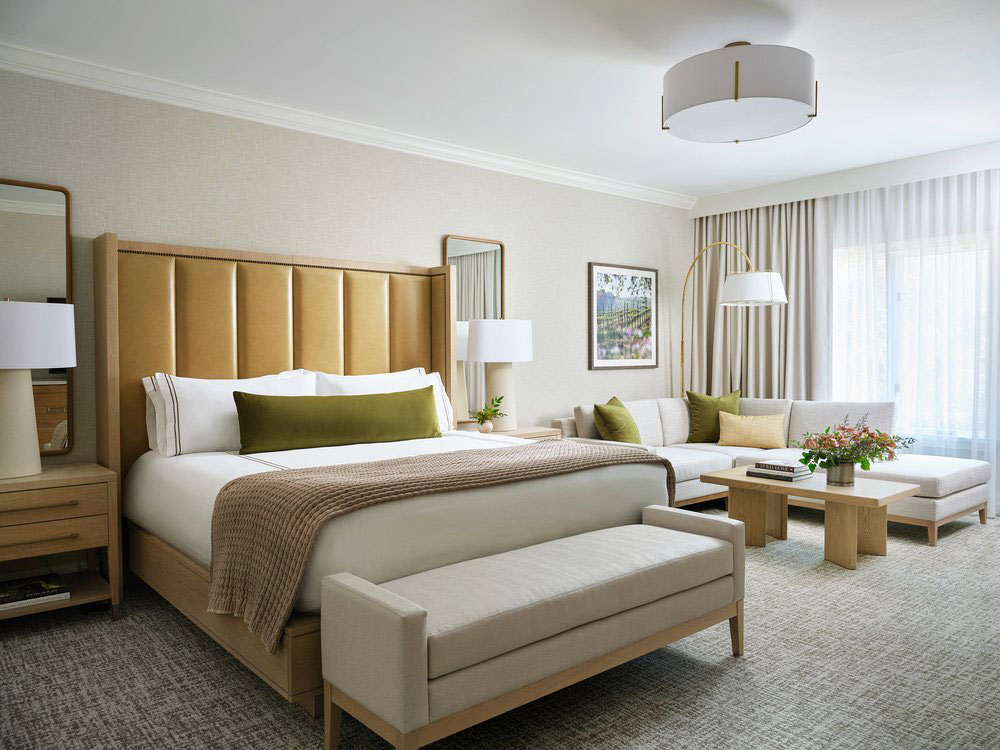 Chateau Elan Spa Guestrooms, Photo Courtesy of BLUR Workshop
For more insight into this project, be sure to check out our Q&A with artist Anastasia Kovaleva.