Located on one of North Florida's barrier islands, the dune-covered beachscape of Amelia Island makes this a popular beach destination for Floridians and Georgians looking for an escape.
Recently, The Ritz Carlton Amelia Island celebrated its 30th anniversary as the area's premiere luxury resort with an extensive renovation. Kevin Barry Art Advisory teamed up with EoA Group to commission a large-scale, original fiber art sculpture for the property's new beach-side eatery, Coquina. In this blog post, we'll share how this piece came to life, as well as show photos of the finished product.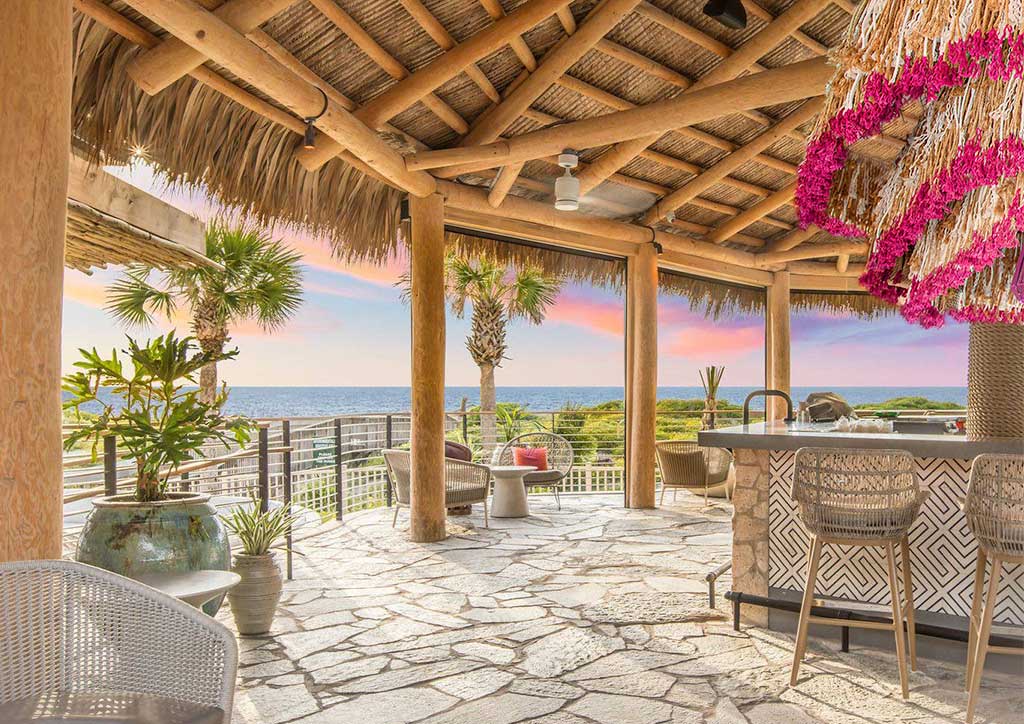 Coquina at The Ritz-Carlton, Amelia Island, photo courtesy of the property
Set against a backdrop of sand dunes and ocean waves, Coquina at The Ritz-Carlton Amelia Island is an innovative restaurant with a menu inspired by the island's history of diverse settlers. The Ritz-Carlton describes the eatery's aesthetic as "gorgeously casual", and we think you'll agree that they achieved that beautifully. The overall look is eclectic and breezy, while remaining elegant— a design directive that informed the development of the artwork that serves as its centerpiece.
Working with artist Tiffany Lusteg, Kevin Barry Art Advisory commissioned a multi-layered, textile art piece in a sand dune inspired palette. As the occasional ocean breeze blows in off the shore, a fluid, organic movement is created that brings the artwork to life.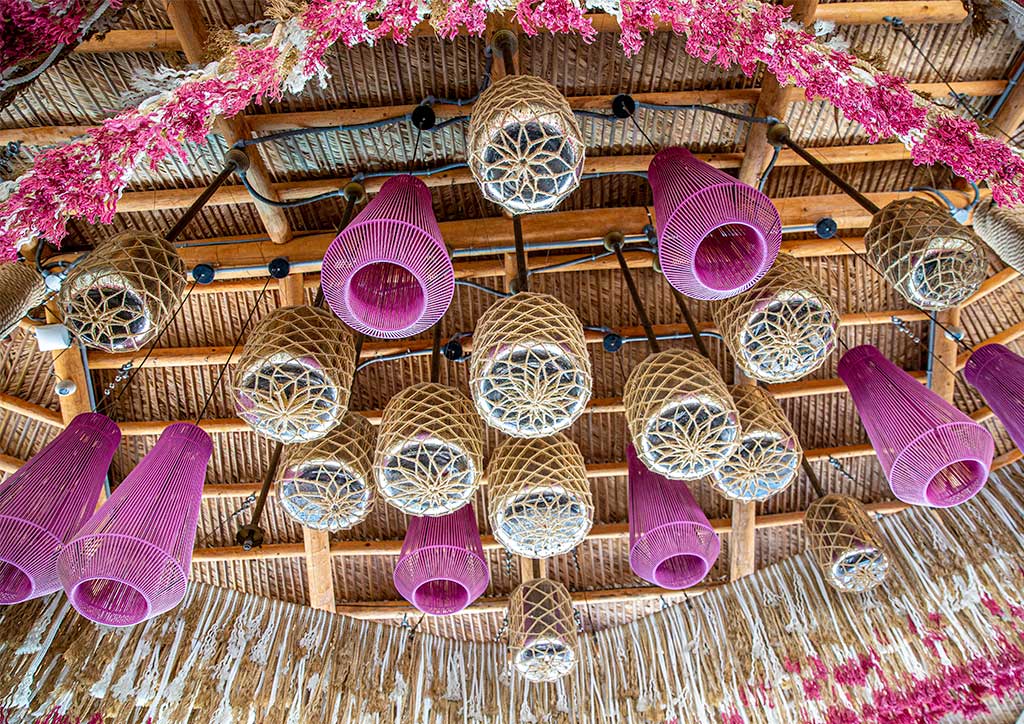 Custom large-scale fiber art sculpture created by artist Tiffany Lusteg with Kevin Barry Art Advisory
To create this soft sculptural artwork, Tiffany Lusteg took nautical rope and created an undulating series of loops. Select ropes were frayed all the way to the top to add an artful casualness to the piece. Colors for the ropes range from white to natural tones, with an ombre flourish of magenta at the tips. The movement of the ropes and the warmth of the neutral color palette bring out the flicker and glow of the hanging light pendants in the sculptures' interior.
KBAA worked closely with the artist to ensure that this piece is not only beautiful, but can withstand the natural elements. The entire sculpture was treated with fire-retardant and made moisture-resistant, and the piece was installed with custom metal hardware to create a safe, sturdy foundation for the free-flowing work of art.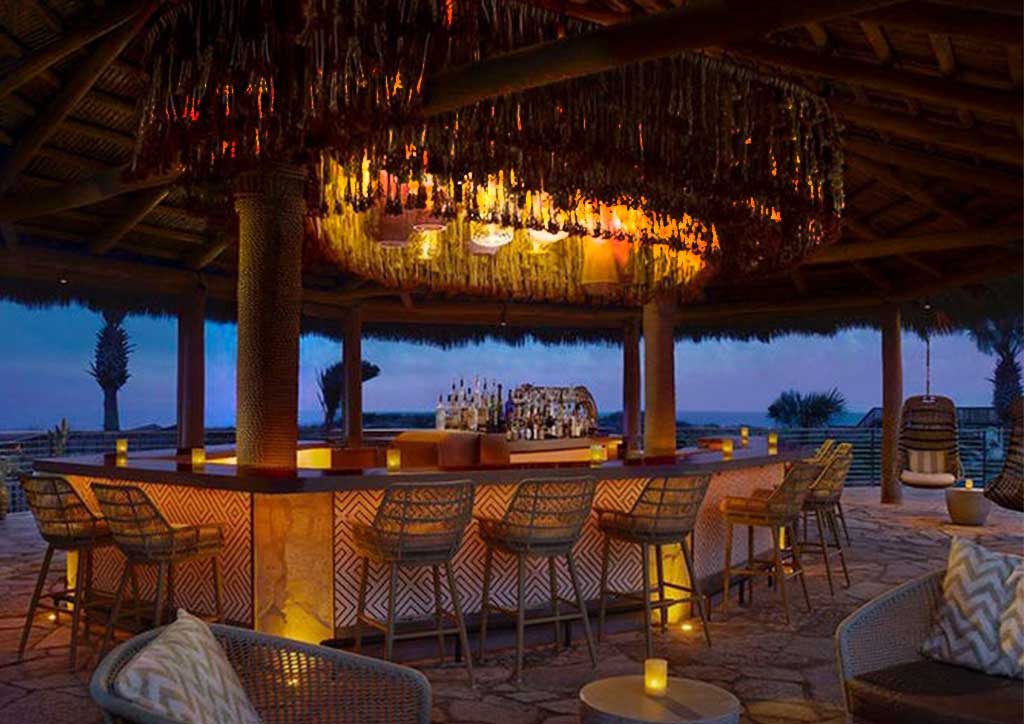 Coquina at The Ritz-Carlton, Amelia Island, photo courtesy of the property
Whether guests are enjoying an afternoon ceviche or a nighttime cocktail, the view and ambiance from Coquina is unparalleled. If you're planning a trip, we recommend taking a seat in one of the hanging chairs where you can sip your sangria and sway along with the sculpture in the evening breeze.
---
Looking for some more salt, sand, and surf-inspired art? We have a few projects we'd love to show you.