The Kansas City Club, established in 1882, was one of the Midwest's premier social clubs. Today it's the home of the Hotel Kansas City, a new boutique addition to Hyatt's Unbound collection. Through the art and design of the hotel, guests are invited to travel back in time to the Roaring Twenties while enjoying a thoroughly modern hospitality experience. Working with powerhouse women-led interior design company Simeone Deary, Kevin Barry Art Advisory brought ethereal elegance to the hotel's guest rooms and suites.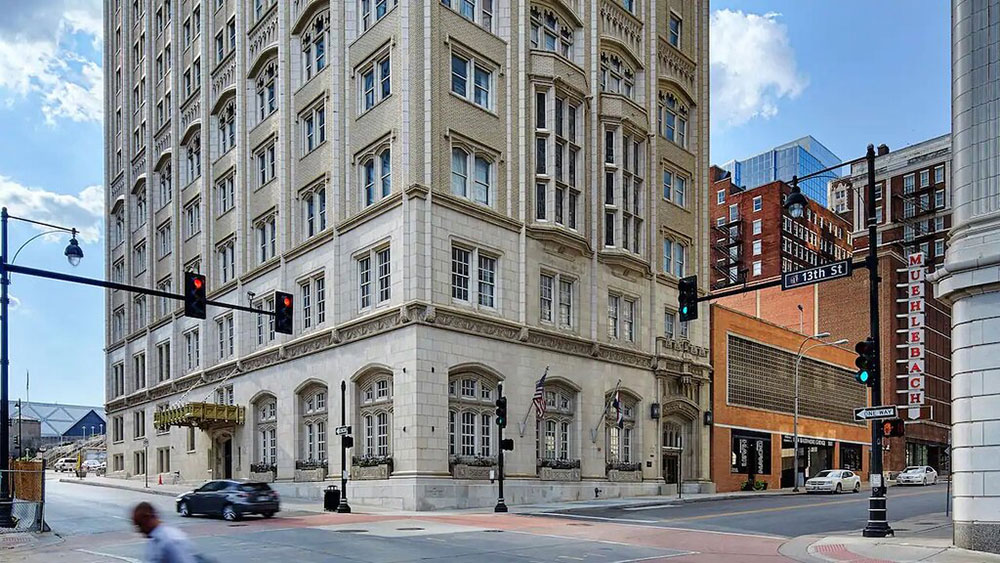 Hotel Kansas City, Photo Courtesy of Hyatt
We hope you'll take a moment to join us as we explore the look and feel of the new Hotel Kansas City.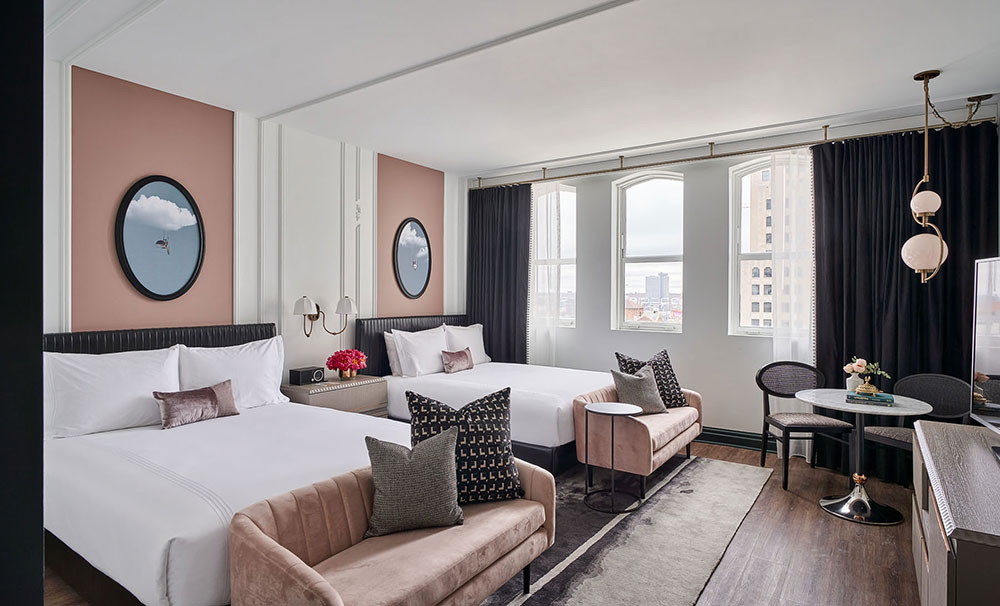 The design direction for the guest rooms and suites of the Hotel Kansas City was inspired by a 1920s Victorian aesthetic with a dash of the unexpected. KBAA's in-house design team created a series of original custom art concepts to achieve that vision.
Several guest rooms feature portraits of women in soft, muted tones framed in a cameo style. Both the frames and composition of the pieces are reminiscent of lockets and silhouette portraits popular during the Victorian period. An overlay of clouds on the subject's heads in the portraits playfully references a saying familiar to all daydreamers.
Double guest rooms also feature oval cameo frames and dramatic skies, but depict ladies and gentlemen perched on swings suspended by clouds. Their sartorial style is a nod to what was popular during the hotel's previous life in the 1920s, even down to the billowing effect of a fancy dress in mid-swing. The activity they are enjoying is one often depicted in Victorian illustrations and art prints: a carefree moment of leisure on a swing.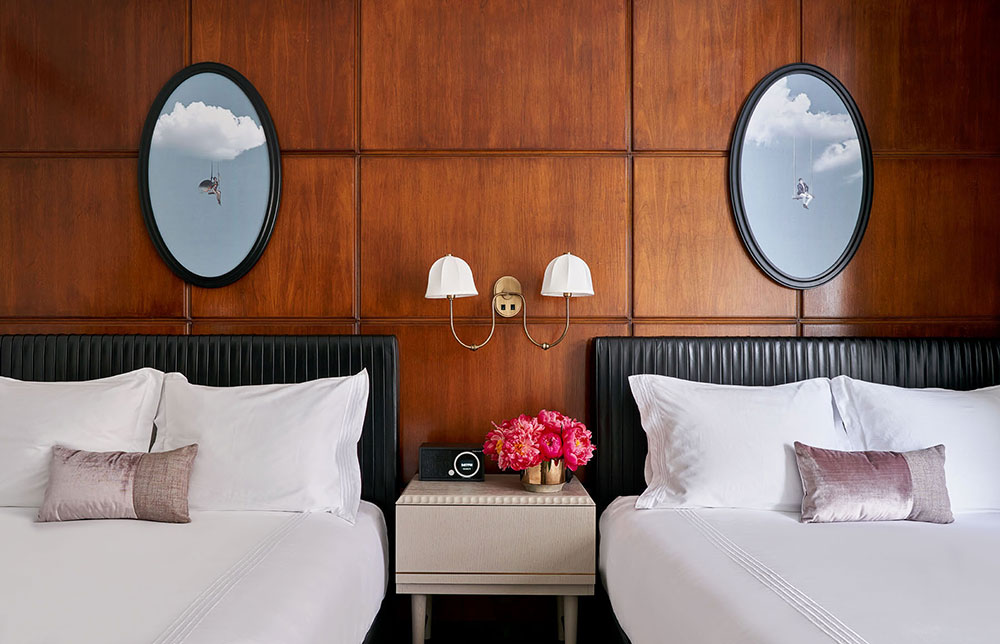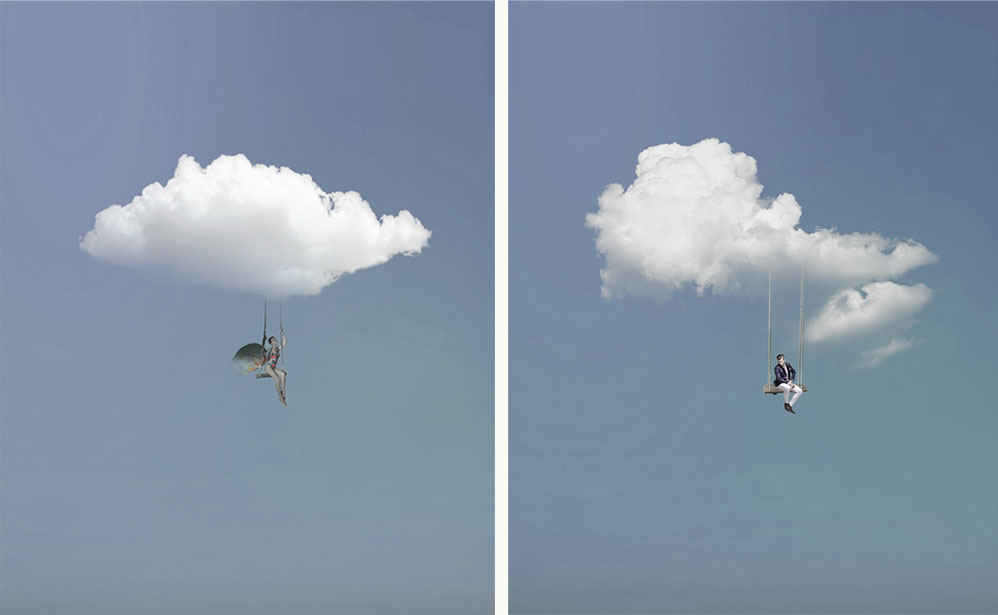 Taking a historic property and breathing new life into it while retaining its history and charm is one of the real pleasures of our job. We hope you enjoyed this glimpse at the new art collection for the Hotel Kansas City, and perhaps we'll join you in the bar for a belated toast to the end of Prohibition.
---
Looking for more art collections inspired by historic buildings? Explore more of our recent projects that mix timeless elegance with new beginnings.