Standing tall on Ocean Avenue, just steps away from Santa Monica beach, The Georgian is a true turquoise jewel of Los Angeles. This grand eight-story building is steeped in history and intrigue, boasting a rich and whimsical character that's sure to captivate anyone who steps inside.
One of the most eye-catching and iconic hotels in Santa Monica. Photo provided by The Georgian.
At KBAA, we were honored to be part of the relaunch efforts of The Georgian Hotel, thanks to the brilliant work of hoteliers Jon Blanchard and Nicolo Rusconi of BLVD Hospitality. Their careful attention to art, literature, and historic preservation has created a space that very well could fit into the Wes Anderson film universe.
Walk around the hotel and you'll be delighted by the many Santa Monica motifs.
With its lavish Art Deco details and opulent interiors, every inch of The Georgian is carefully curated to transport you to an era of glamor and sophistication. Once a playground for the social elite in the roaring 1920s, this beloved landmark still exudes a sense of old-world charm and style. As a silent witness to the stories of many, including filmmakers, writers, artists, and even the Kennedys, one can only imagine what tales the walls would (or wouldn't) tell us if they could talk.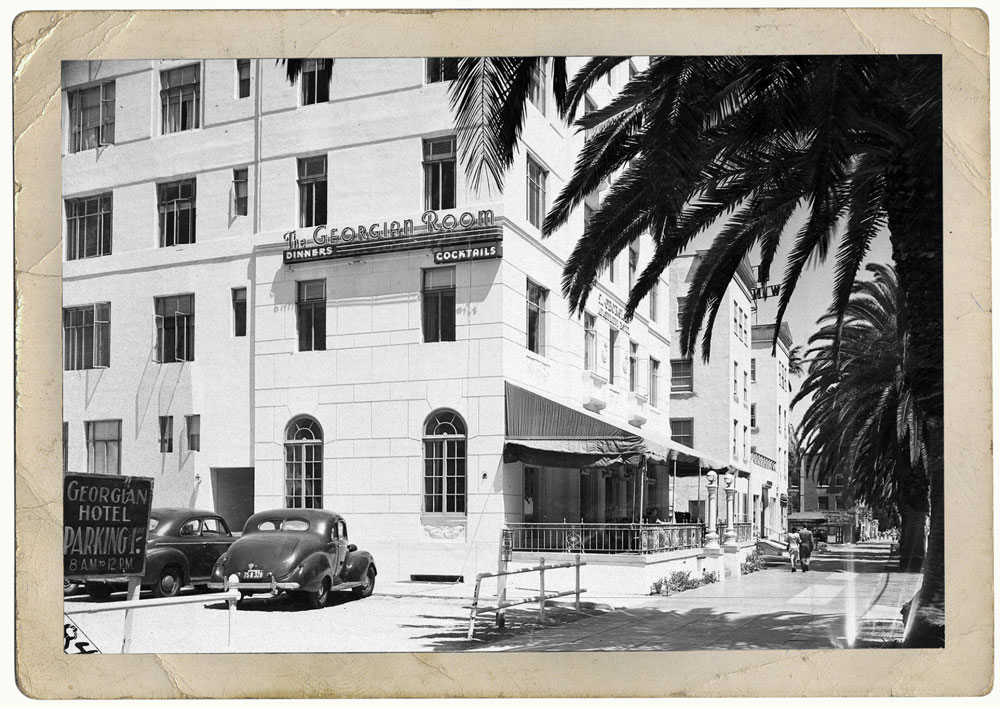 The Georgian in 1946. Courtesy of Santa Monica History Museum, Bill Beebe Collection.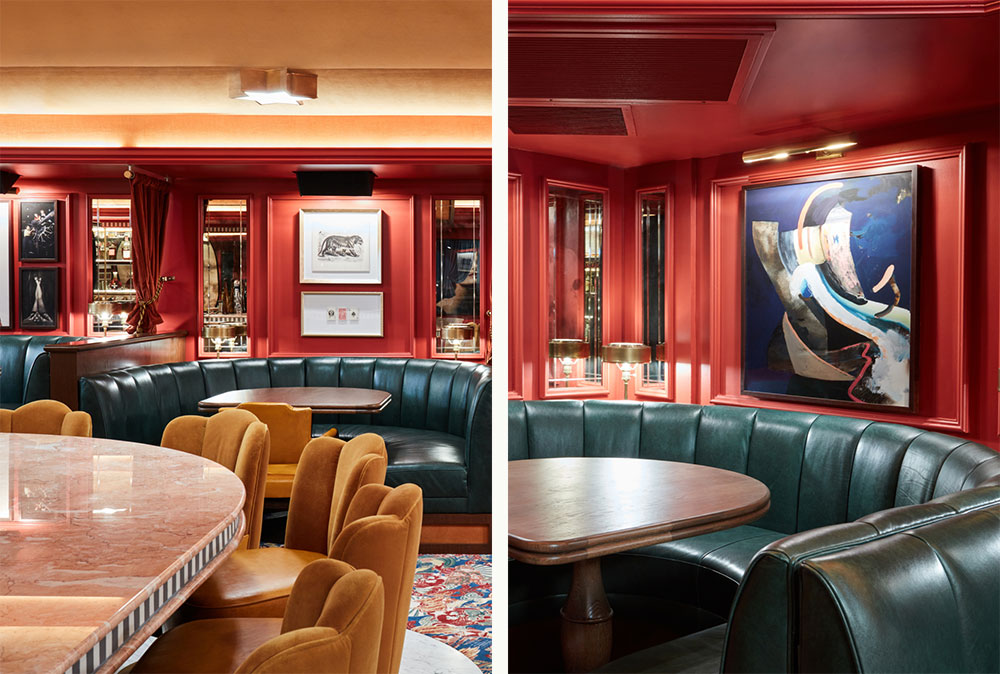 There's art in every corner—even in the hotel's secret basement speakeasy.