One of the surest ways to make a statement with your art collection is to add sculpture. Even if you think you know all of the possibilities of the medium, you may be limiting yourself to more traditional ideas of sculpture. Depending on the aesthetic and function of the space you are curating, you may find that you need something extra. Maybe something more tactile, unconventional, colorful— or all of the above!
In this blog post, we would like to share with you some sculptors whose work can bring something extraordinary to your next project.
Playful and Unexpected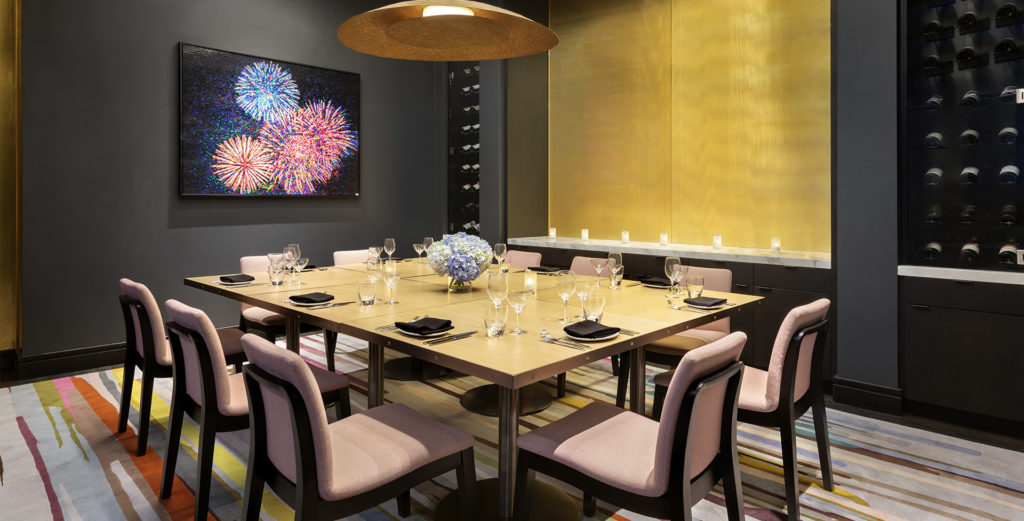 LEGO Art by Andy Bauch for Radisson Blu Anaheim
Perhaps because we often think of sculptures as monumental and stoic, people often neglect to consider the more spirited side of the medium. Selecting sculpture that uses bright colors or surprising materials can bring levity and joy to any space.
Here are a few artists we love working with whose work is both playful and unexpected.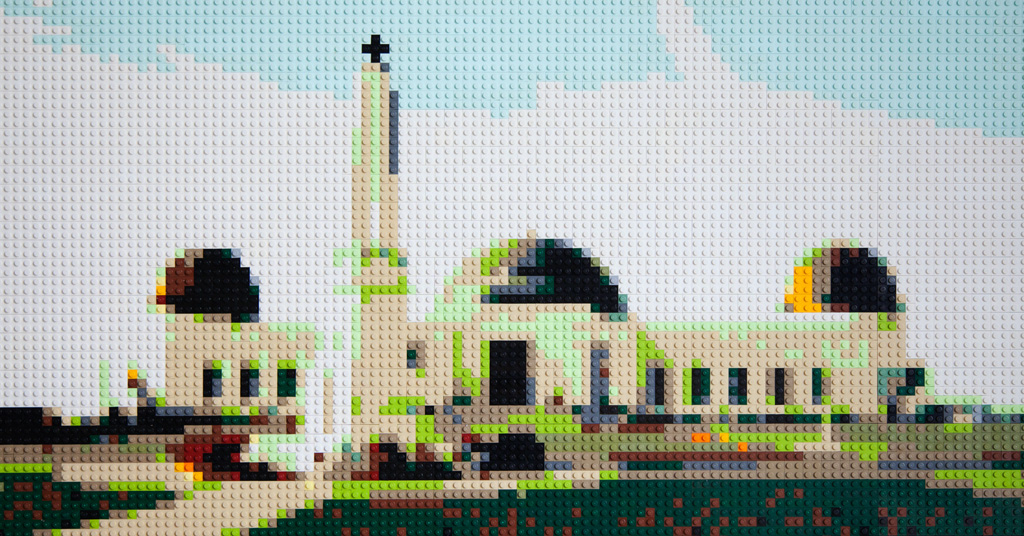 Griffith Park LEGO Art by Andy Bauch
Los Angeles-based artist Andy Bauch is known for his LEGO and light peg sculptures that reexamine childhood memories. His work often refers to icons of pop culture and art history seen through a nostalgic lens. By using cheerful plastic toys to explore more complex subjects, Bauch asks viewers to question artistic materiality and look deeper.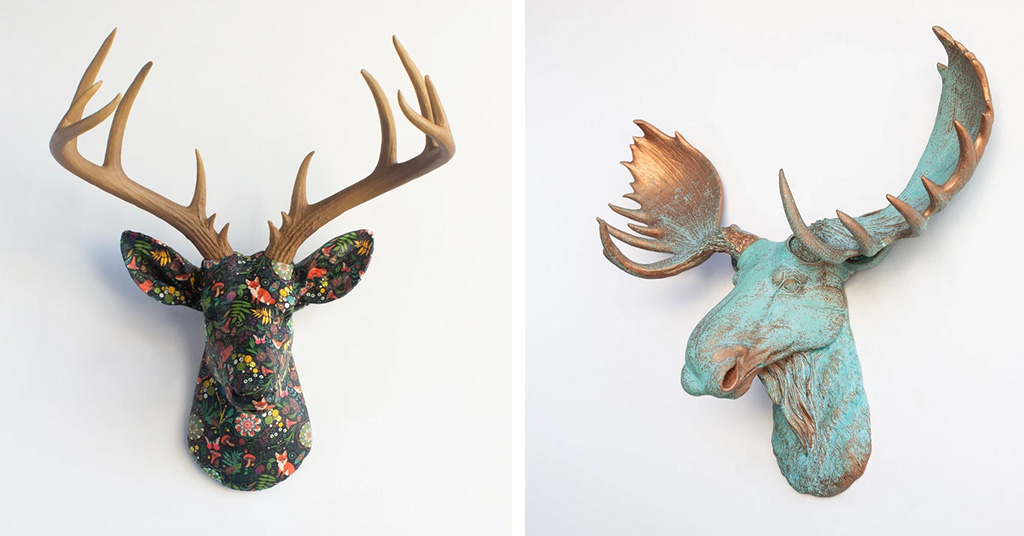 Faux taxidermy by Near and Deer
The makers behind Near and Deer create faux taxidermy products cast from resin and covered in fanciful fabrics or hand-painted. Apart from the more typical subject matter of traditional taxidermy, these artists can create bespoke sculptures of diverse animals such as moose, crocodiles, unicorns, and dinosaurs. Adding a piece by Near and Deer to your art collection communicates an appreciation for the outdoors with an updated twist.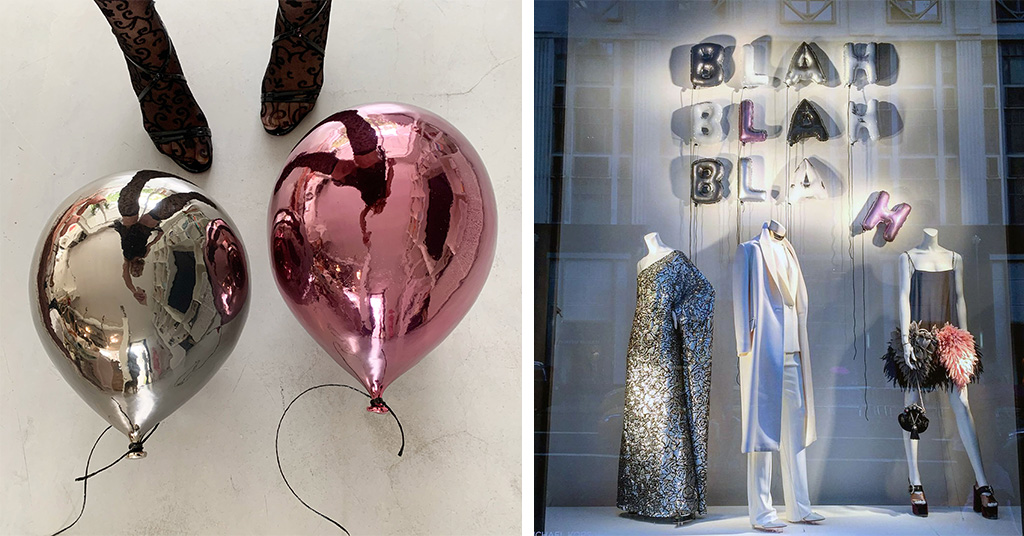 Art by Sivan Sternbach
Israeli artist Sivan Sternbach is a sculptor known for her incredibly life-like concrete balloons. The playful, tactile quality of the balloons reflects the artist's zest for freedom and her connection to the present moment. Her creations have been commissioned for clients as diverse as Google, Bergdorf's and several hospitality projects. The pieces' materiality invites the viewer to question their assumptions and look closer in order to discover the surprising origins of Sternbach's work.
Suspended Sculpture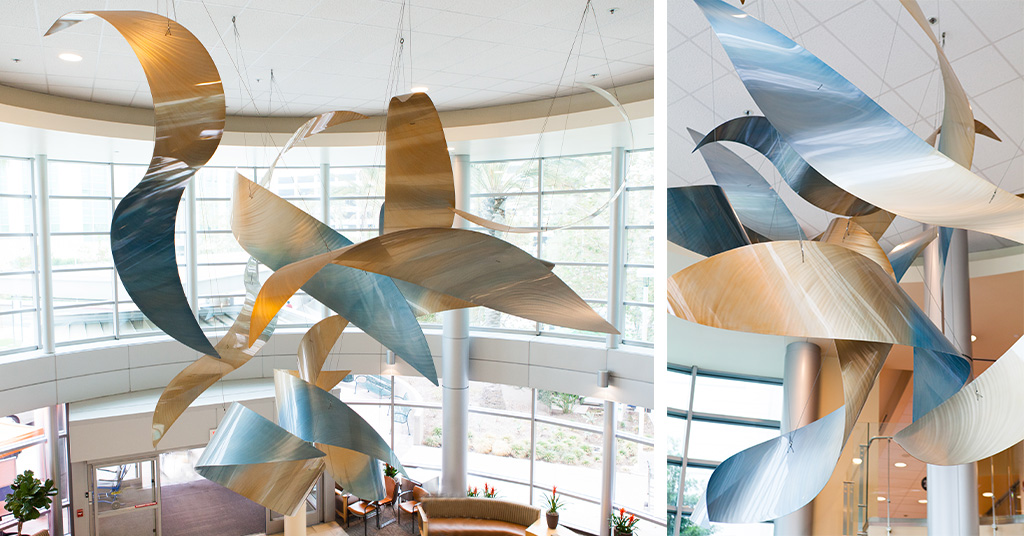 Artwork by Laddie John Dill in a Ontario, CA healthcare lobby
There's nothing quite as show-stopping as a suspended sculpture. Whether static or kinetic, a hanging sculptural element is an excellent way to make a memorable art moment. Perhaps it's in the illusion of making large objects appear to float, but one cannot help but find this kind of artwork utterly mesmerizing.
Let us introduce to you some of our favorite artists who let their work soar.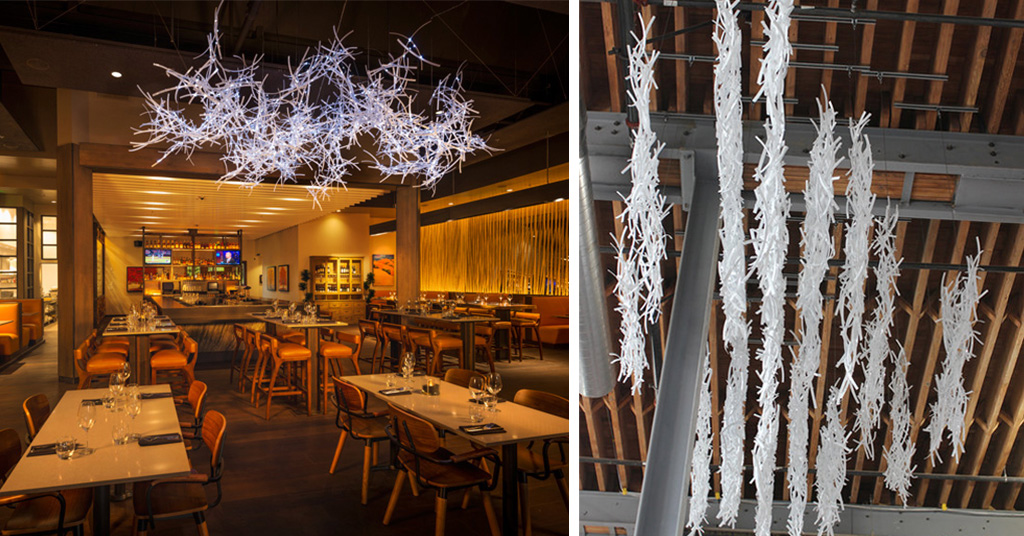 Art by Matt Devine
Matt Devine is a self-taught sculptor working with steel, stainless steel, aluminum and bronze. Born and raised in New England, Devine moved to California in 1995, where he learned to weld and fabricate metal while working alongside his father. The contrasts of nature and industry, light and shadow, chaos and order are themes found throughout Devine's body of work. Pared-down organic shapes are formed out of sheet and solid materials and welded together in harmonious accord, often allowing the metal to appear as light as paper.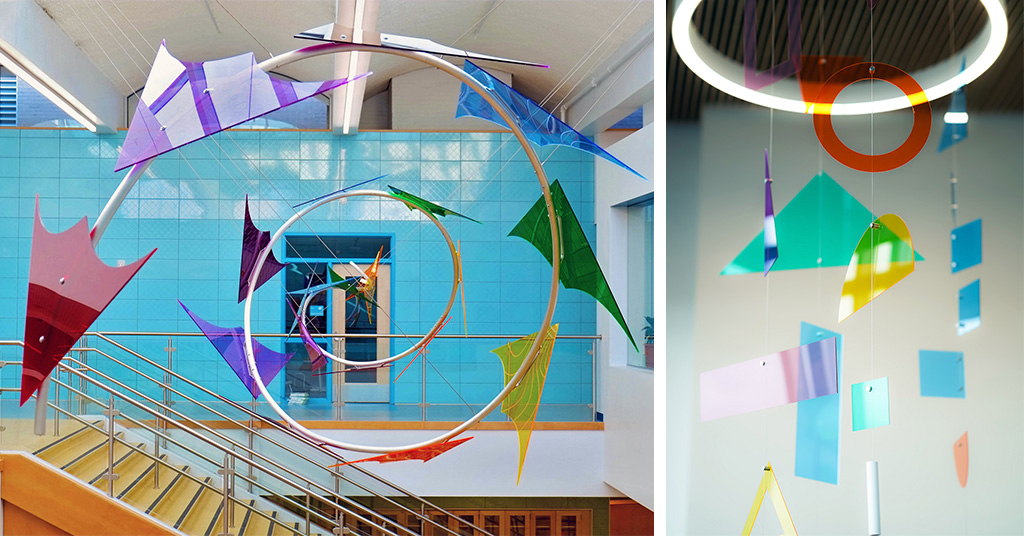 Art by Becky Borlan
Baltimore-based Becky Borlan is a public artist who produces large-scale works that utilize light and color to spark reverence and wonder. Her installations are playful, vibrant, and whimsical. Applying the curiosity of a child to question everything, she dabbles with lots of different materials. In her work, she paints expressively and forms her work through loops, bobs, weaves together. In this way she unites the components of her art into a concise and clear invitation to the viewer to explore without judgment.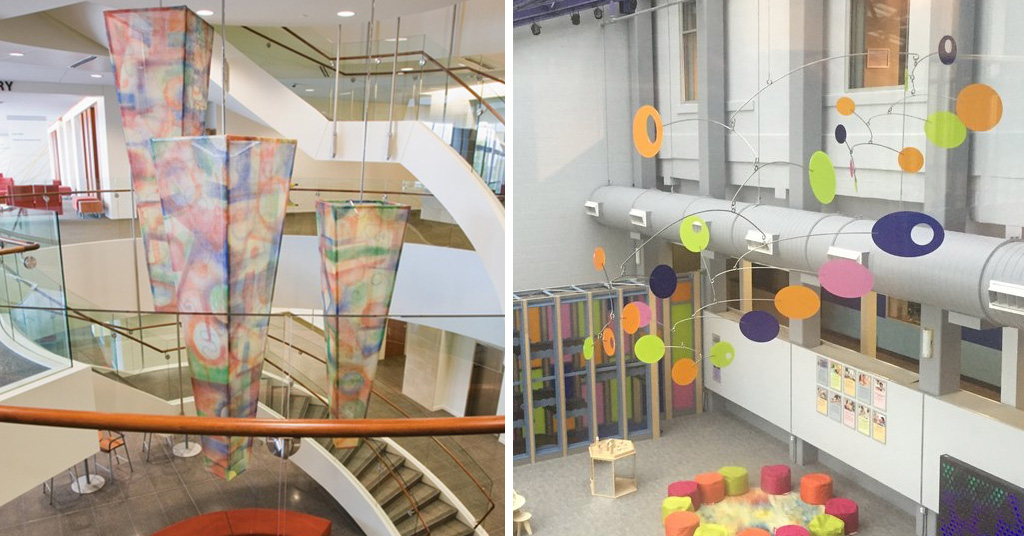 Art by Ekko Mobiles
With a team that includes an engineer-turned-artist and an industrial designer, Ekko Mobiles creates beautiful, large, custom hanging mobiles for any space. Their artists have created mobiles, kinetic sculptures and ceiling sculptures from a wide range of materials, including metal, wood, fabric, glass, plastic, and acrylic. Ekko Mobiles have contributed pieces to the art collections of children's museums, healthcare spaces, corporate offices, and other public spaces across the country.
Embrace Texture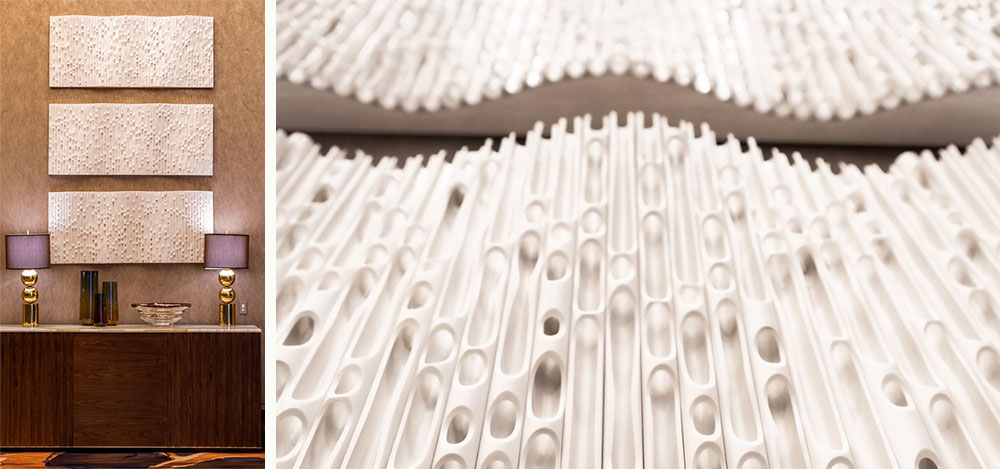 Sculpture by Jessica Drenk for Red Rocks Conference Center
Adding texture to a sculptural piece draws in the viewer and tests our resolve to look but not touch. When texture mimics the grooves and rivulets of nature, it emphasizes the organic beauty of the piece. If the texture is the result of the hand of the maker, the experience is all the more personal.
Below are some incredible sculptors who bring depth, emotion, and harmony to their work through experimenting with texture.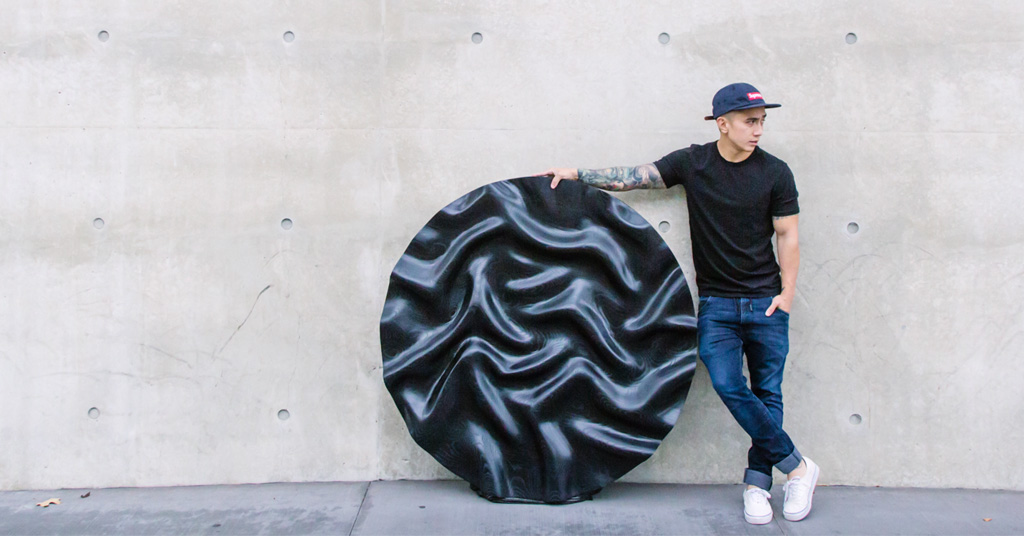 "Fourth Movement" by Nuge and Wood
Southern California-based artist Dan Nguyen (aka "Nuge and Wood") is an artist who is inspired by flow, energy and the human connection. He creates organic forms out of wood, carving each piece by hand. With a background in architecture, Nguyen sees his art practice as a rebellion against the hard lines and rigid nature of his previous line of work.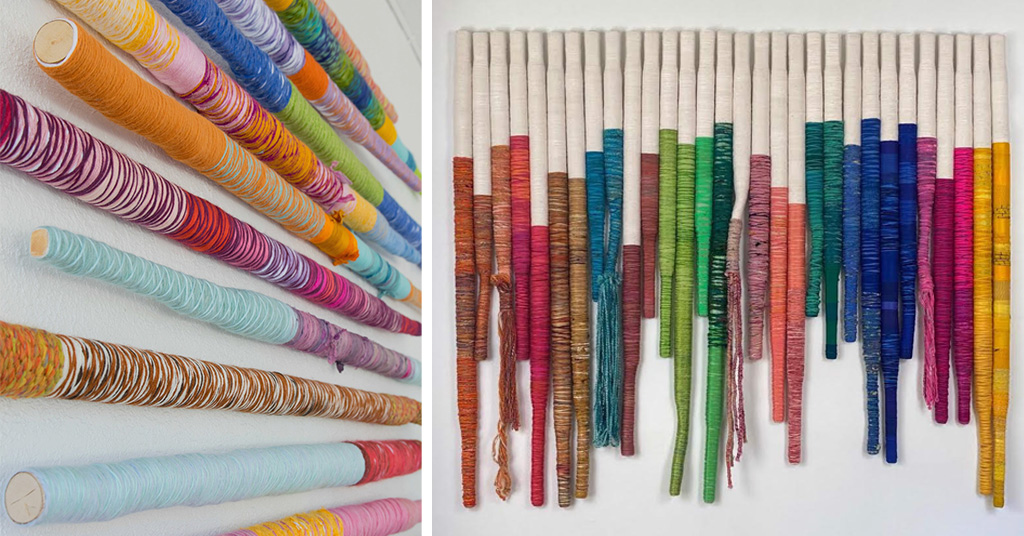 Artwork by Ana Maria Mariani
Ana Maria Mariani is a Florida-based artist who creates original wood and textile sculptures inspired by the colors and textures of her ancestral homelands, Venezuela and Southern Italy. She decorates her sculptures with natural textiles such as silk and wool, creating shapes that mimic tree limbs. Mariani's work is driven by a desire to look deeply into one's life experiences— new and old, joyful and challenging.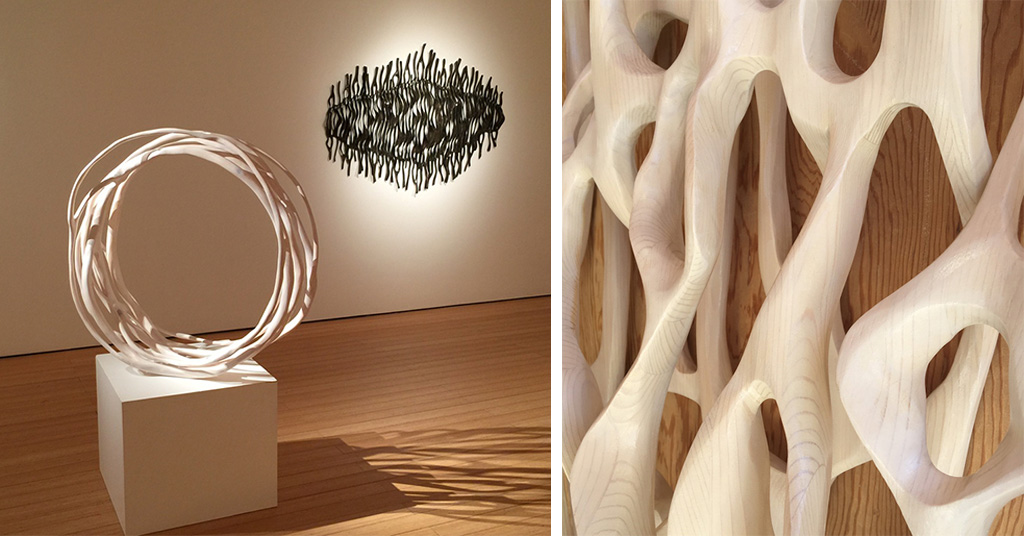 Art by Caprice Pierucci
Caprice Pierucci is a sculptor whose work is informed by her background in textile. Her wood sculptures are mostly linear and use rhythm to create movement and shadow. Pierucci sees the layers and undulation of her work as reflection of mortality and the vast expanse of time, resulting in one particular moment of beauty.
---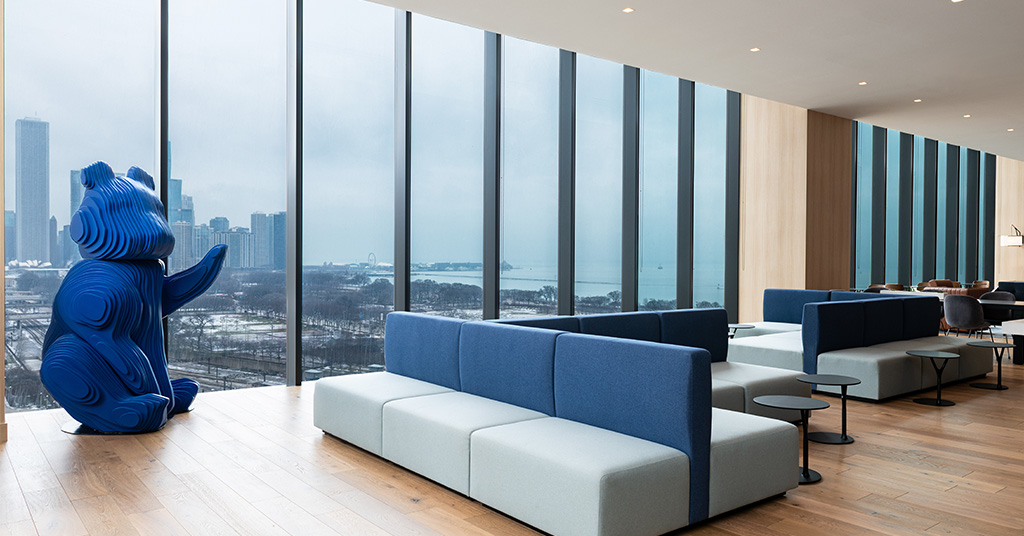 Cub Sculpture by KBAA, NEMA Chicago
Looking for more inspiration? Take a closer look at some of our recent projects that feature sculptural art.