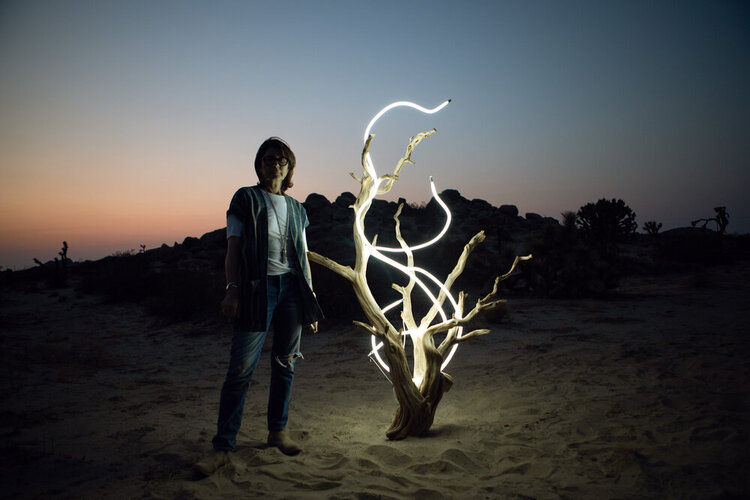 Lisa Schulte, Photo Courtesy of Wild Goats Creative
Best known for her work in expressive neon sculpture, Los Angeles-based artist Lisa Schulte is the undisputed "Neon Queen". Schulte started bending neon in the early 1980s, creating custom neon signs for nightclubs, and falling in love with working with light as her medium of choice. Today Schulte is a living legend in the world of neon art. In addition to her artistic practice, she owns and operates an LA-based neon studio, Nights of Neon that provides fabrication and rentals of neon art for the entertainment industry. You may have seen her work in the background or as part of the sets for performers like Gwen Stefani, Janelle Monae, Lenny Kravitz, and the Backstreet Boys to name a few.
Recently KBAA stopped by Nights of Neon to see Lisa Schulte's studio and sit down for a chat about her work, what inspires her, and what people get wrong about neon art.
---
Need more ideas for artwork that will light up your art collection? Take a look at some of our projects that shine.