As noted in our newest edition of ELEVATE by KBAA, this is the season of Whimsy and Wonder. Get excited about being cozy in non-traditional ways, and infusing inspiration and awe into every aspect of your life. Here's what we're really loving in the world of art and design right now.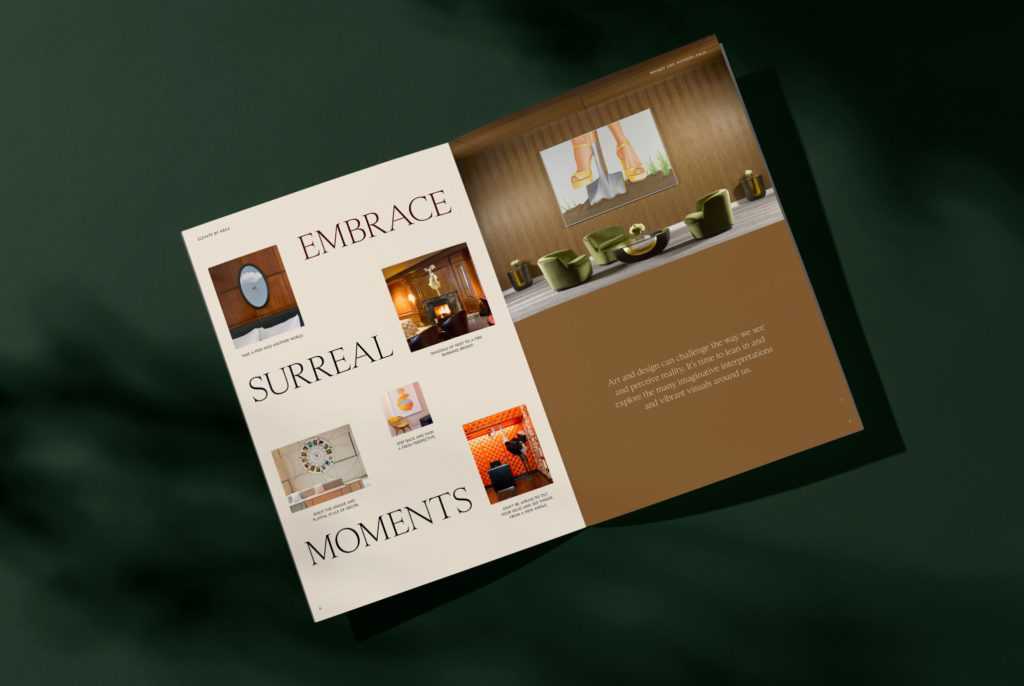 Explore our latest edition of ELEVATE by KBAA.
Feather & Fringe 
Delicate feathers and whimsical fringe add a much needed spark, transforming everyday pieces into wearable art. As evidenced at prestigious shows such as Valentino, Gucci, and Loewe, designers are using feathers to catch attention, infusing elegant garments with a bit of playfulness. Even artists like Kate MacGwire are finding ways to showcase feathers, such as this lovely piece commissioned for Bellagio Las Vegas. Extend this whimsical material into your interior spaces with feathered accents and fringed elements.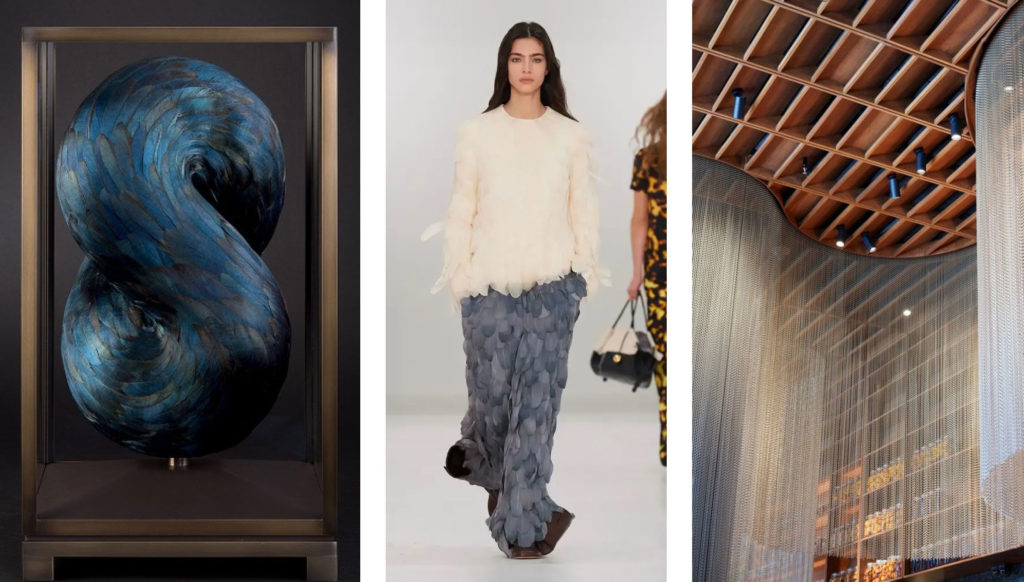 Warm Metals
Shimmering golds, bronzes, and coppers infuse both fashion and interior design with an opulent touch of art. These metallic tones turn clothing into an eye-catching statement, while in interior spaces, they create a gallery-like atmosphere. Metallic accents on mirrors, lighting fixtures, and textiles evoke timeless elegance.  Note the inviting glow in the copper leaf painting by artist Donna Ruff.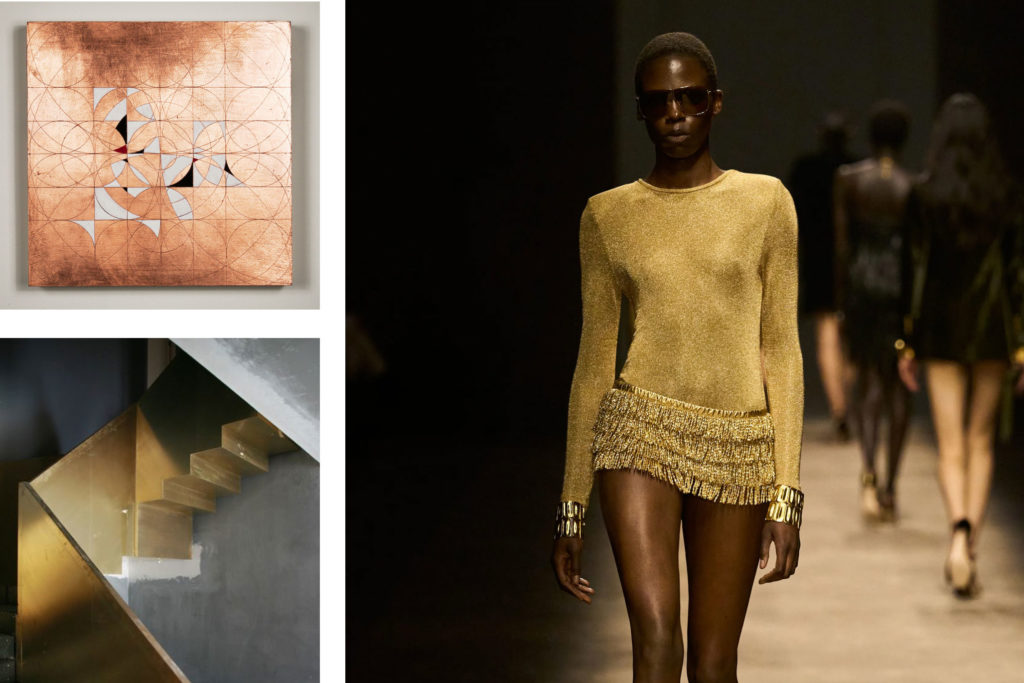 Elegant Leather
Leather exudes sophistication and versatility across various facets of daily life. In the fashion realm, leather remains an enduring choice for those seeking a timeless and refined look. It extends its charm to interior design, where leather upholstery adds character and a touch of luxury to interiors. In the art world, leather creations from artists like Niina Kratz provoke curiosity and intrigue, combining texture and artistry in unique ways. Whether it's vegan leather or the real thing, the warm and inviting tones bring a touch of wonder to any space.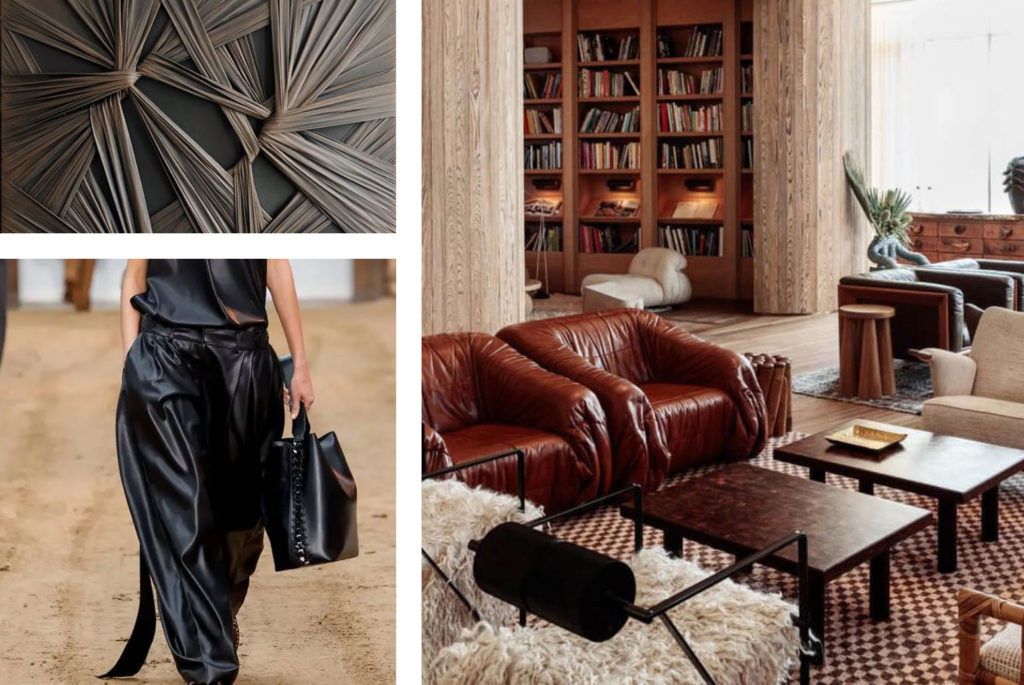 What do you think of these fall/winter trends? Will you be bringing any of these into your spaces? Follow @kevinbarryartadvisory on Instagram and let us know.