There are many theories around how to select the right piece of art for a healthcare space. Color is often a big consideration, and it happens to be a subject we spend a lot of time thinking about. In this email, we'd like to share with you a few artists whose work showcasing the healing colors of blue and green.
Looking for art that will make your space look and feel good? Here are four artists we'd like you to meet.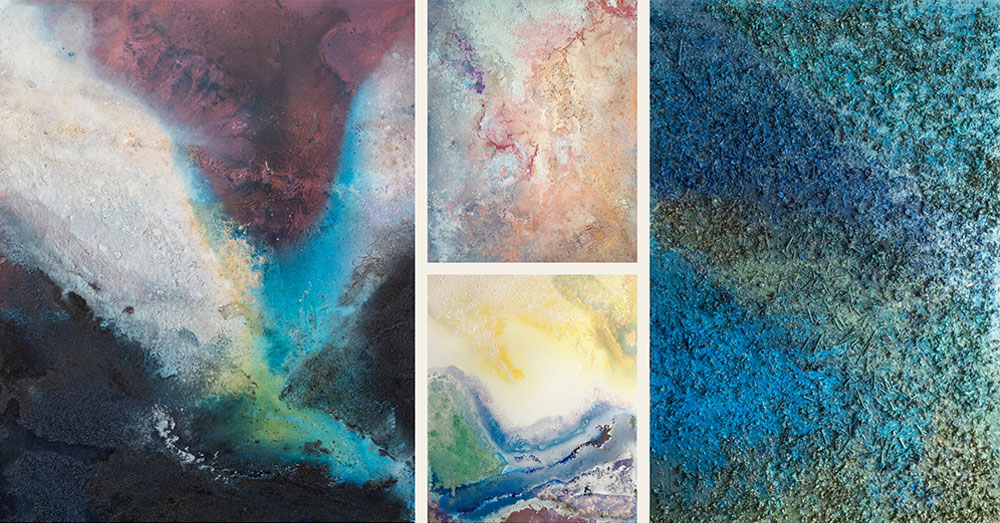 Artist Ajay Malghan creates stunning artwork through the manipulation of raw, often overlooked materials. In the unconventional selection of tools for his art creation, he seeks to reorient our understanding of beauty, pleasure, and purpose.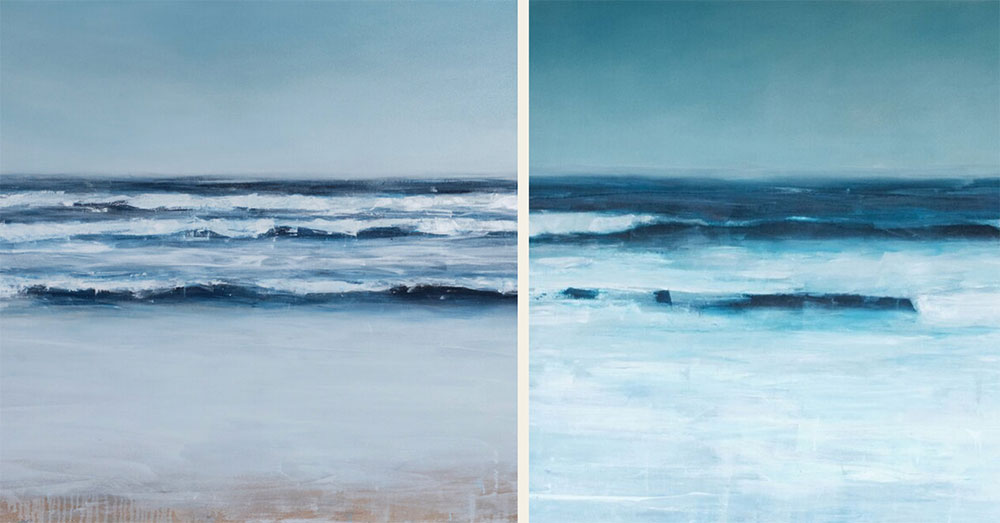 Artist Jeremy Prim translates the sea through an emotive rather than literal lens. His work is atmospheric, calming and moving. As the hues blend and collide, the viewer becomes immersed in the rhythm of the ocean waves images. Through physical manipulation of the original images she creates a new interpretation that reflects her mind, her inspirations and subconscious.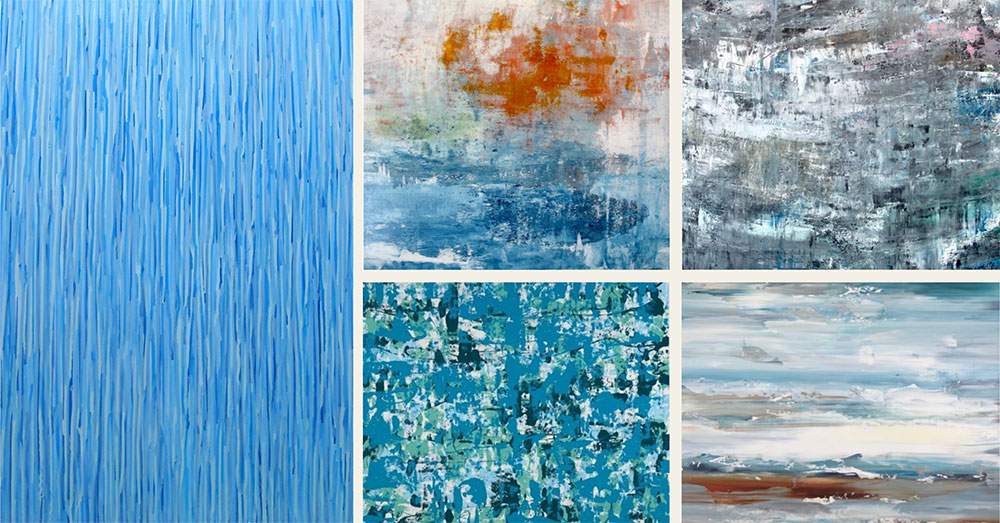 Jeff Iorillo is a Los Angeles-based abstract painter working in acrylics on canvas, aluminum, and sculptural works in archival cardboard, clay, beeswax and ashes. His artistic process has a consistent through line which is his bold abstract approach investigating materials, mass and momentum, color and gesture.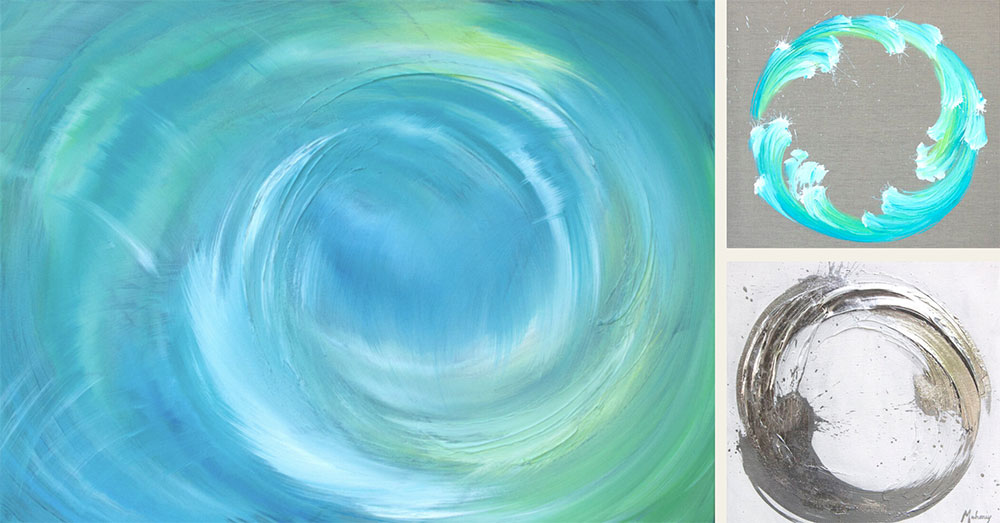 Melissa Mahoney is an artist whose work is heavily influenced by the Japanese Ensō art practice. Ensō is a Japanese word meaning "circle", and art in this style symbolizes absolute enlightenment, strength, the universe, and the void. While traditionally painted on silk or rice paper in one movement, Mahoney paints on raw linen, canvas and wood panels using multiple brush strokes.
---
Looking for more?
Let us help you find your new favorite artist.