On October 27th, 2020 the much-anticipated Circa Resort & Casino opened in downtown Las Vegas. Circa holds the distinction of being the first resort-casino built from the ground up in Sin City in forty years and is now the tallest building in downtown Las Vegas.
Inspired by Circa's design directive of Vegas' Golden Era meets high-tech luxury, Kevin Barry Art Advisory curated art moments throughout the property to help tell that story. By working with a Vegas-based team of artists and fabricators, the artwork at the Circa truly reflects the creativity of the city. From adding art to several of the properties' restaurants, to turning a state-of-the-art parking and rideshare location into a Garage Mahal, our art advisors constructed a nostalgic narrative from state-of-the-art parts.
This month as we focus on recent projects featuring murals, we'd like to share with you some large-scale art moments by KBAA found at the new Circa Resort & Casino.
Jack Pots Coffee
Featured Artist: Recycled Propaganda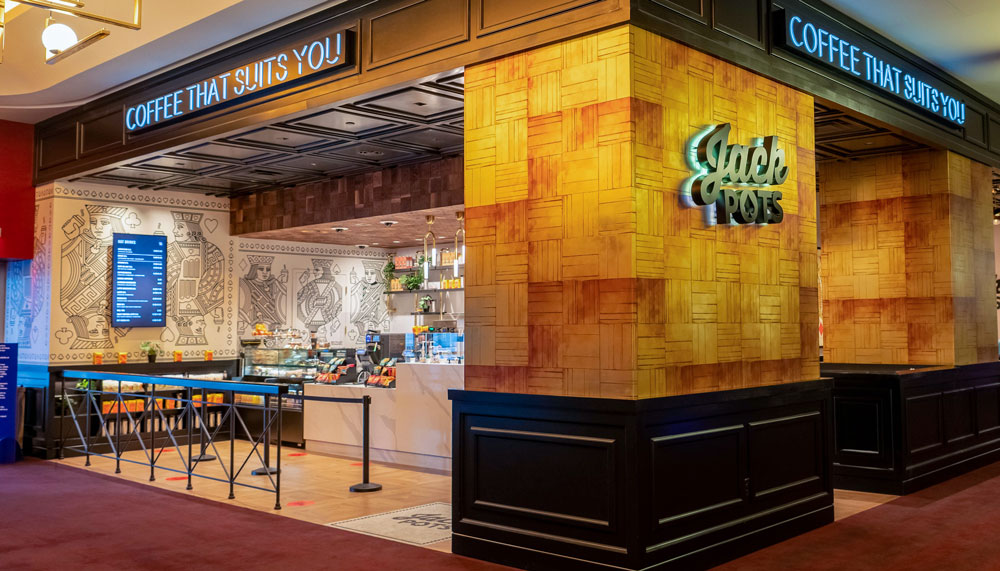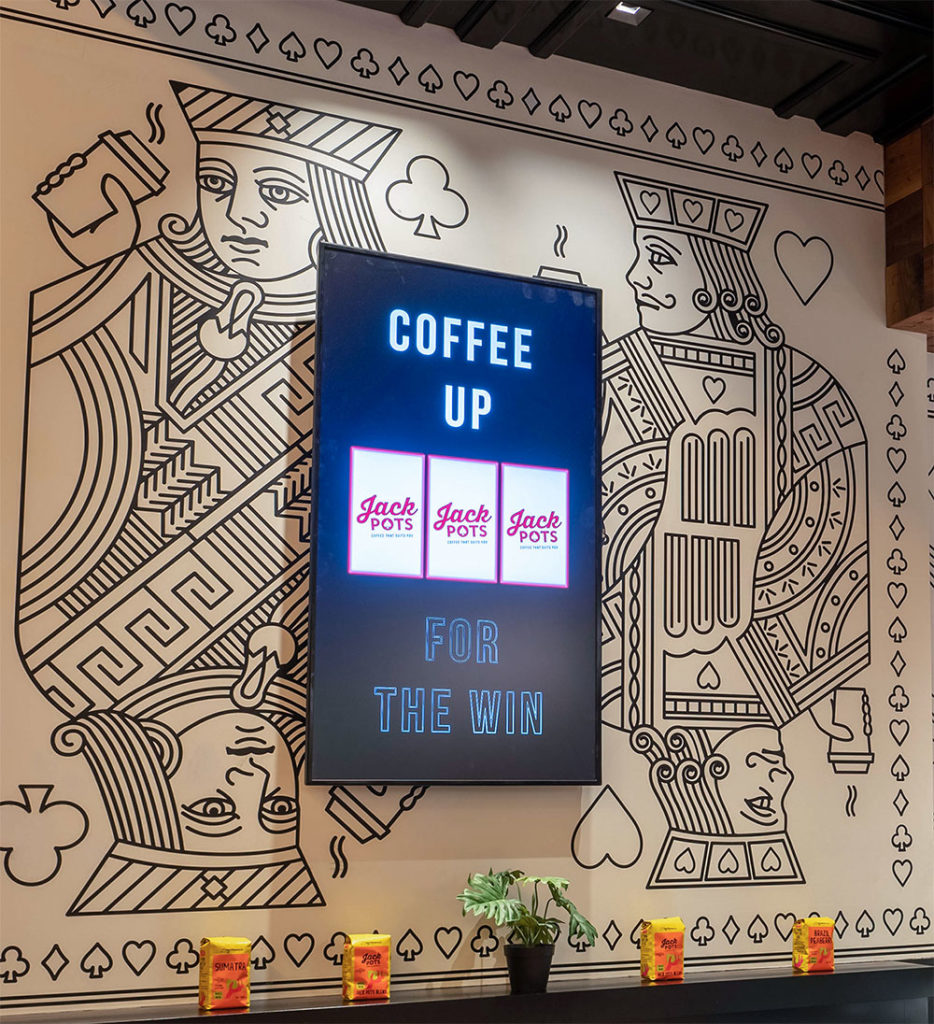 Despite it's Las Vegas location, visitors in the know will recognize quickly the Michigan roots of many of the amenities at Circa. Owned by Detroit-natives, several Michigander delicacies can be found on the property, including a modern coffee stand appropriately named Jack Pots. Serving Michigan's own Zingerman's coffee, the design of this coffee shop serves classic coffee shop warmth and community feel with a Vegas twist.
The centerpiece of the art curation of Jack Pots is the wall mural created by Las Vegas-based artist Izaac Zevalking (aka Recycled Propaganda). These large-scale illustrations of a caffeinated deck of playing cards reward observant guests with a playful, uniquely Vegas touch. Further along in the coffee shop are framed custom giclées of larger-than-life jacks and a collection of curated vintage coffee pots hand-selected by KBAA.
Garage Mahal
Featured Artist: Eric Vozzola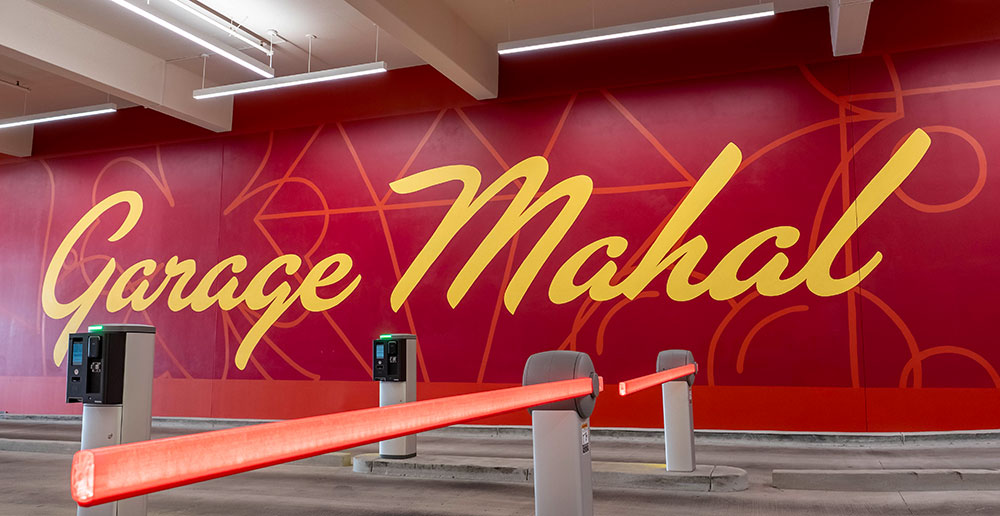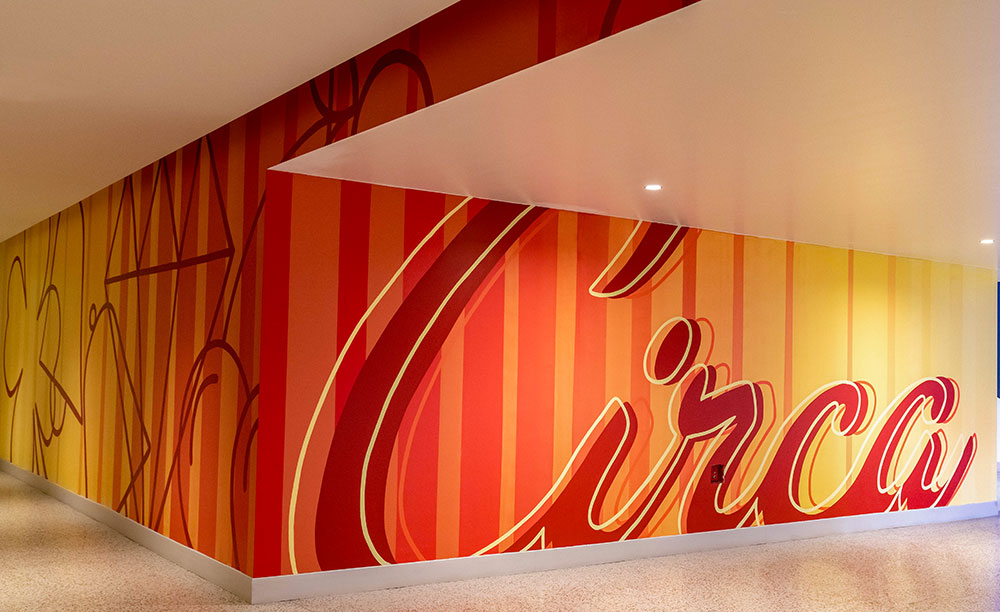 The decision to wrap the first floor of a massive parking garage in a wall-to-wall custom mural is a prime example of the amount of care spent on making the guest experience at Circa truly unique. Linked by a pedestrian walkway crossing downtown Las Vegas' Main Street, this epic eight-story garage is aptly known as the Garage Mahal.
To create a custom mural with "wow" factor, Kevin Barry Art Advisory collaborated with local artist Eric Vozzola. Mixing the themes of classic Vegas with modern geometric motifs for an updated look, Vozzola's work brings a taste of the stylish, fun ambiance of the upstairs down to garage level.
---
At KBAA we are fortunate to know and work with many talented muralists. Allow us to introduce you to just a few of them at the links below.