This month the team at KBAA has had murals on the mind. Our current fixation has given us the opportunity to think back to all the talented muralists we've been fortunate to work with over the years.
Recently our art advisors have had an opportunity to work with artist Shogo Ota and he has quickly become one of our favorite artists to work with. Today we'd like to shine the spotlight on Ota's incredible work and hopefully give your day a dose of inspiration through his work.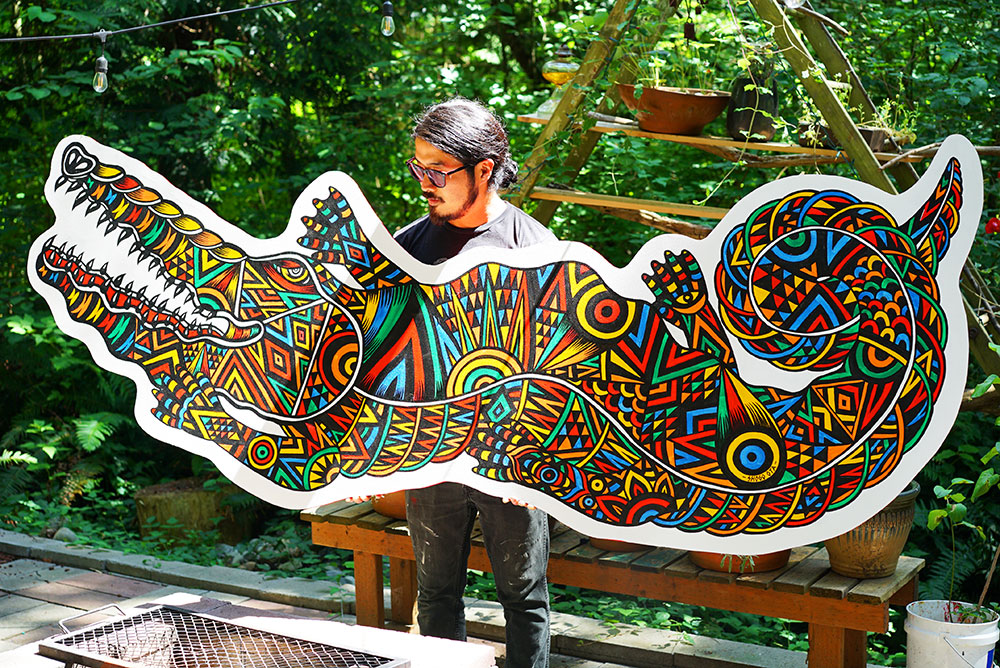 Ota with hand painted custom woodcut
Shogo Ota is a Japanese-American artist in the Pacific Northwest best known for his larger-than-life murals. His art practice of elevating everyday spaces has led to collaborations with Kevin Barry Art Advisory on a wide variety of projects.
Shogo Ota enjoys working on everything from murals to graphic design. He has been referred to as a "stylistic chameleon" who enjoys the challenge of evading a signature style. The following are three examples of Shogo Ota's work that exemplify his ability to approach each commission with a unique visual style packed with a thoughtfully curated narrative.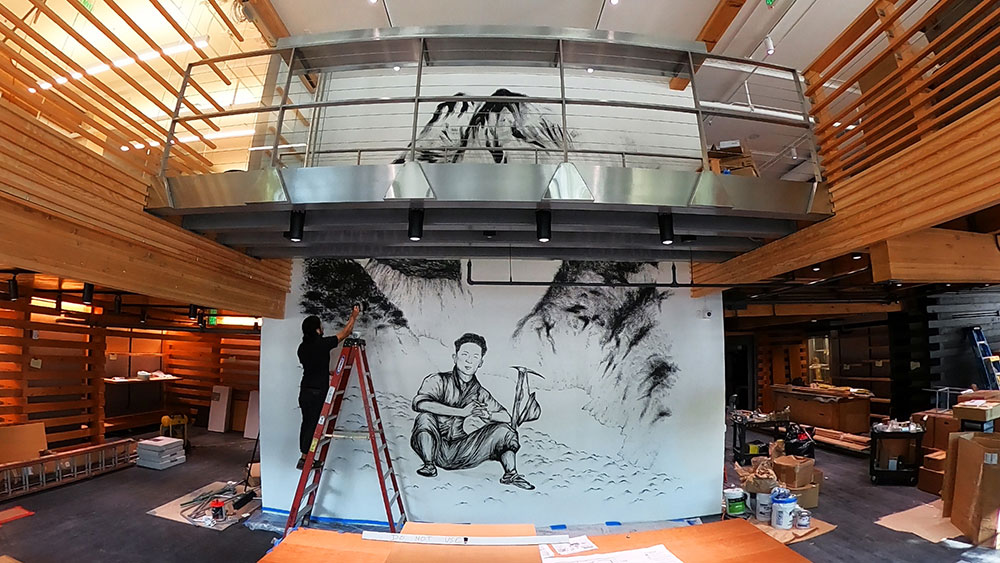 Ota working on a corporate mural commission
The above photos show Shogo Ota at work, hand-painting a mural commission for the Snow Peak flagship in Portland, Oregon. The image he chose is based off a photograph of the CEO's father taken back when he was establishing the brand in the mountains of Japan. Ota stretched his abilities by executing a modern image in the style of traditional Japanese painting.

Ota alongside a commissioned mural
A common theme of Shogo Ota's work is community. This commissioned mural is a great example of Ota's abilities to create imagery that is both inclusive and representative of the local community.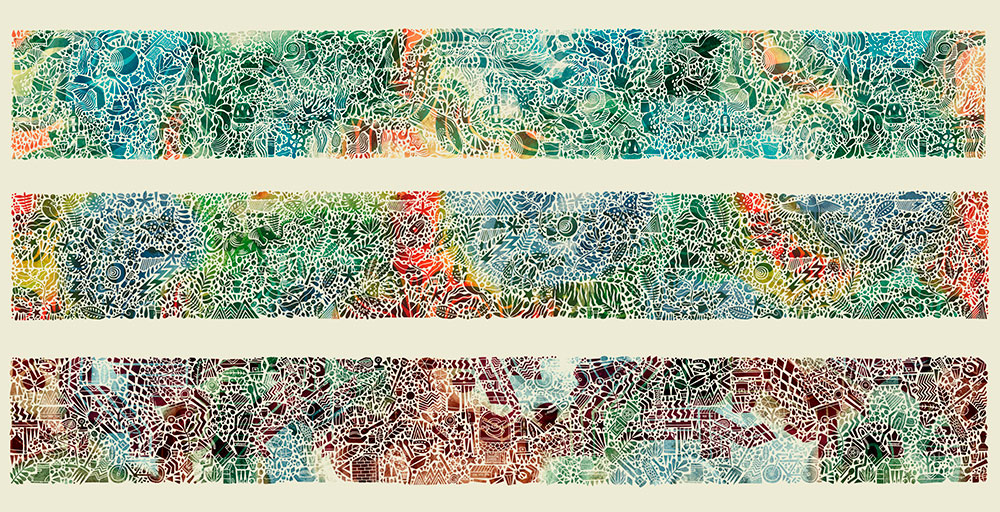 Retail commission by Shogo Ota
In the above commissioned artwork Ota started from a base layer of watercolor before overlaying it with a unique graphic pattern. Afterwards, the artist finished the third layer with hand-drawn line work.
---
We hope you enjoyed this glimpse of the work by this amazing artist. If you're in the mood to discover more muralists whose work we admire, we recommend visiting some of our feature artist pages below.