During our month-long focus on women in the arts, we asked members of the KBAA team to share with us their picks for female artists who inspire them. The responses we received reflect pioneers in art history, artists working today, and those who inspire us daily with their creative passion.
Join us as we take a moment to celebrate the women in art on whose shoulders we all stand.
"I've always appreciated the Art Deco style of iconic artist Tamara de Lempicka. I love her use of bold strokes and strong female subject matter. I first discovered her when I read Ayn Rand's "The Fountainhead" in college and saw her work on the cover. It made such an impression on me that I still consider her an early influence of mine to this day."
– Allison M. Barry, Principal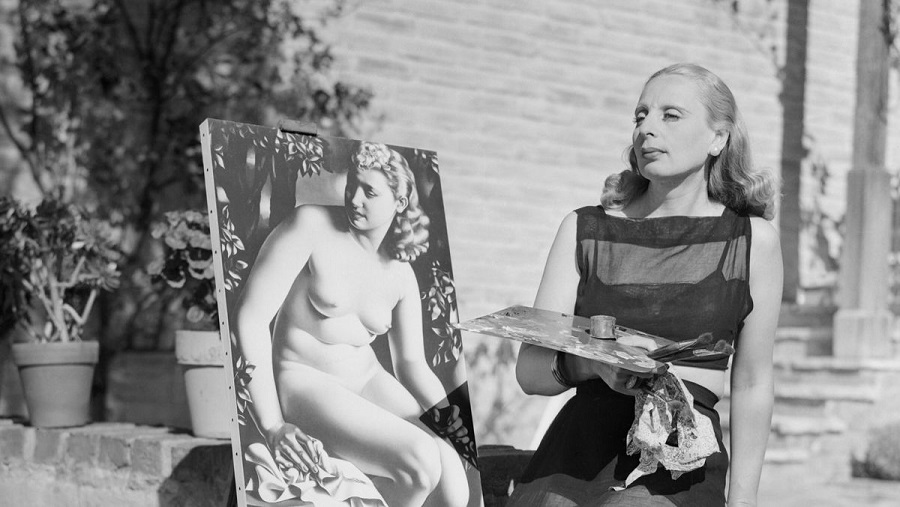 Tamara de Lempicka
"My favorite female artist from history would have to be Barbara Hepworth. I admire her approach to Modernism within her sculptures. She lived an abundant life and her journey is so fascinating to me. She was able to visit the studios of some of the most influential artists in Europe like Picasso (another favorite of mine). Even as a hardworking mother of four living through the challenges of WWII, she still manages to find beauty in her environment to influence her artwork. Another cool fact about her is that she always went right into direct carving rather than producing a model prior to the final piece."
– Madison Wiener, Creative Intern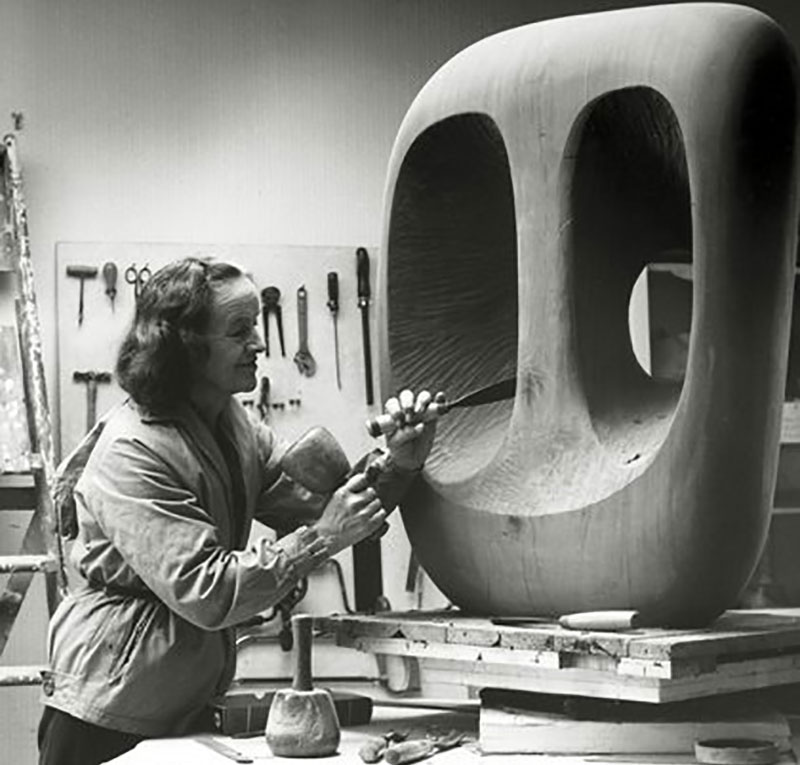 Barbara Hempworth
"I do recall vividly that when I saw the art of Audrey Kawasaki I realized art was going to be the thing I pursued forever. The contrast between her delicate painter style and the impact of her portraits was heart-stopping."
– Graciella Bohol, Art Coordinator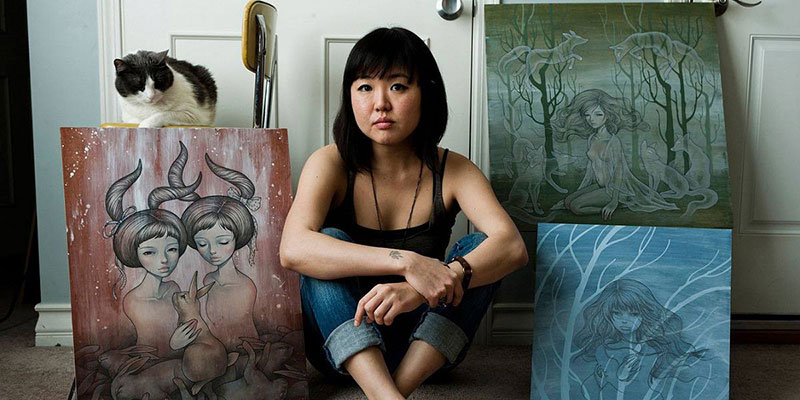 Audrey Kawasaki
"This is going to sound cliché but Georgia O'Keeffe has always been a source of inspiration for me since I first learned about her in elementary school. I was introduced to her work as part of an art program where we would attend an assembly about a specific artist and then afterwards we would attempt to recreate a famous work of theirs. I remember her specifically because there were no other women artists that we studied, and she stood alongside the likes of Degas, Van Gogh and Monet. Her paintings are ingrained in my memory so that whenever I see a white flower I can't help but think of her famous painting."
– Tara Ashe-Everest, Production Manager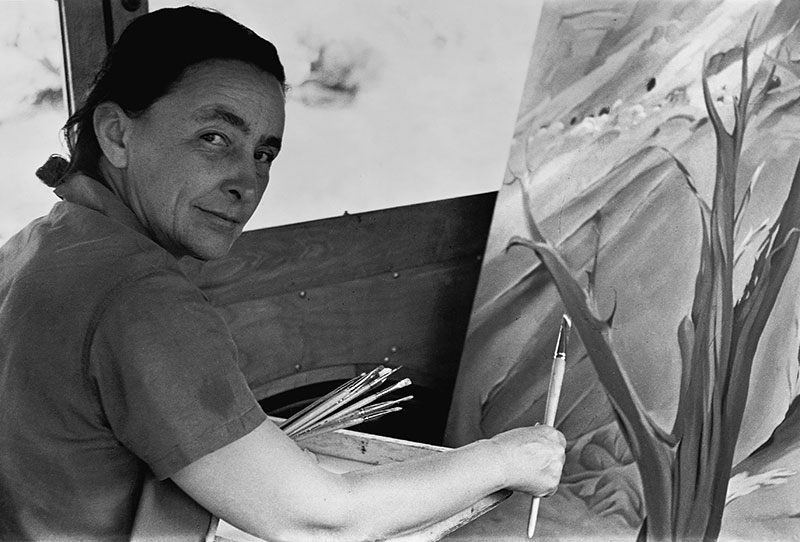 Georgia O'Keeffe
"For a long time now my art world obsession and inspiration has been Kara Walker. Her work is both beautifully intricate and at times phenomenally overscaled. The way she uses her art to surround and confront her audience is an unforgettable experience for anyone lucky enough to see her work in person. As someone who loves art but didn't feel drawn into the narratives the art world has historically told, finding Kara Walker's work was a revelation."
– Eva Vieyra Osmand, Content Marketing Manager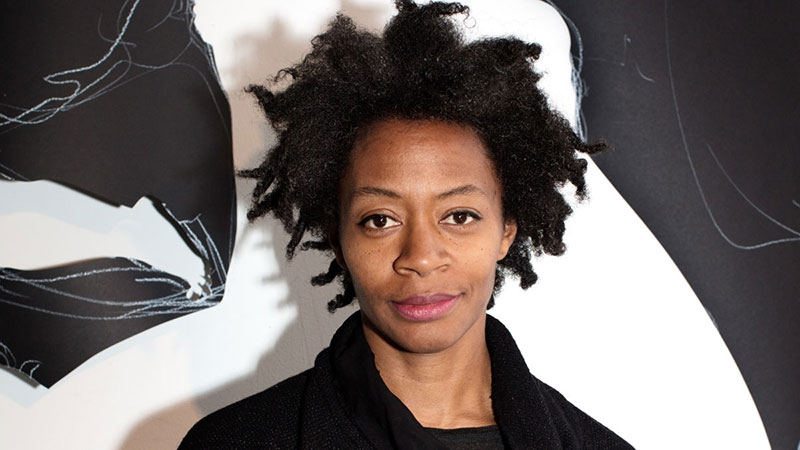 Kara Walker
"I'm regularly inspired by artist Kirsten Giorgi. I love her use of linen canvas and her versatility when it comes to the scale of her art. Her representation of the female form and the soft, organic essence of her work draw me into every piece of hers."
– Ilyse Sandler, Senior Art Advisor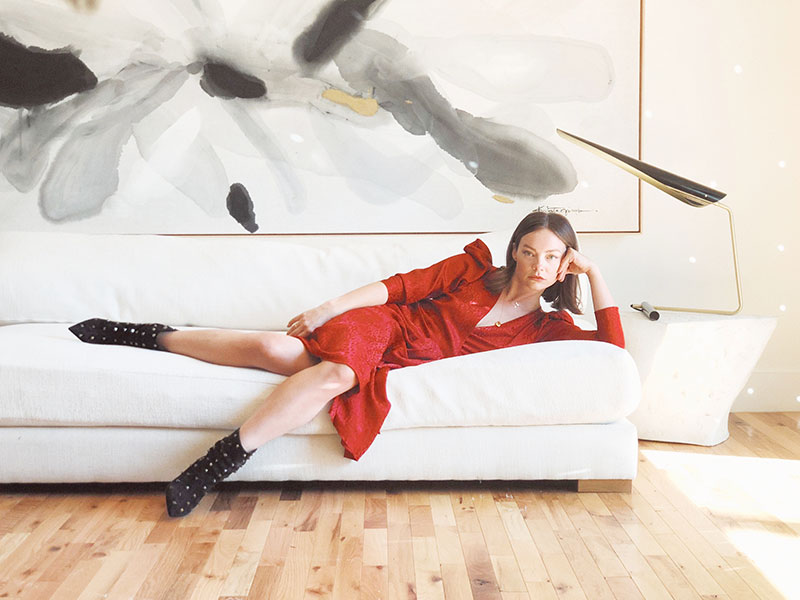 Kristen Giorgi
"Before coming to KBAA my art background was predominantly in film, so my pick for a female artist who inspires me is director Melina Matsoukas. Her direction of 'Queen & Slim' was beautiful, thought-provoking and fearless. She isn't afraid to challenge the audience and I admire how she doesn't pull any punches."
– Mike Wood, Digital Marketing Manager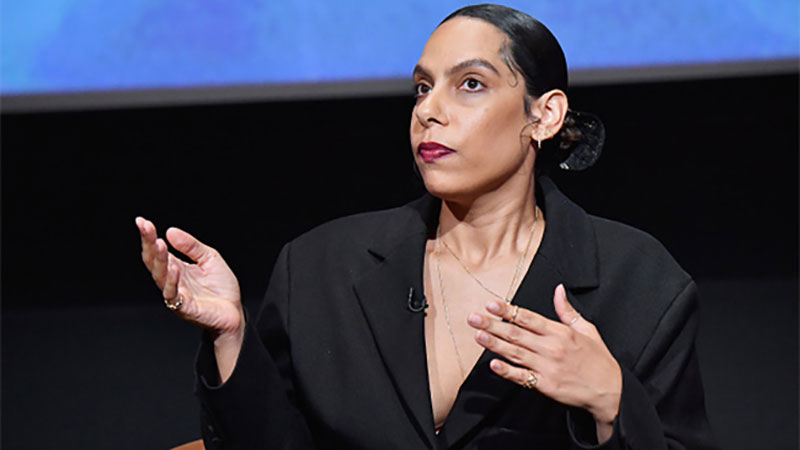 Melina Matsoukas
"A female artist working today who totally inspires me is Mallory Dawn. Her work is so visually interesting, vibrant, and constantly evolving. It's intuitive, and she lives and breathes (and LOVES) what she does. Her passion is super inspiring, and it shows through in how her work constantly just gets more interesting."
– Katy Wright, Senior Art Advisor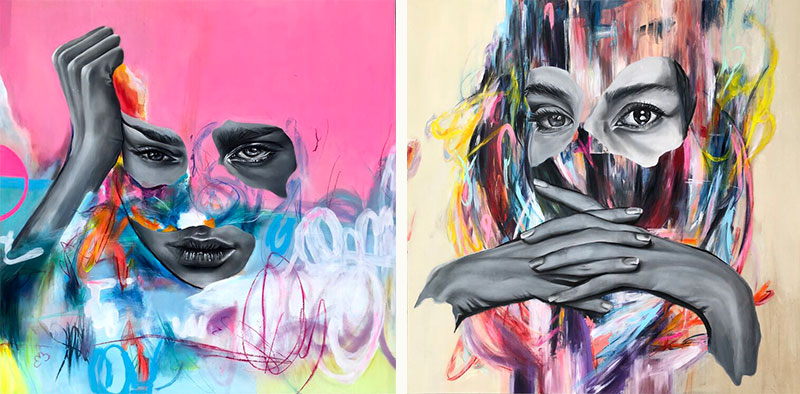 Mallory Dawn
"When I think of a woman who influenced me to choose a career in art I think of my high school photography 101 teacher. We studied film and digital as well as introduction to Photoshop. My teacher, Carol Cali, let us have a lot of freedom to pursue whatever it was that interested us and inspired us to create our own vision. It was from her that I learned the basic tools that got me started in my graphic design career from a young age."
– Liz Schnurstein, Director of Graphics
Carol Cali
"My daughters both love the arts and without knowing it, the arts are really starting to influence their lives on a more regular basis. Being creative and having the freedom to express oneself is something my wife and I deem to be a really important element of our children's development. Reese, aka "Frida", has always gravitated towards Frida Kahlo, I think initially because she saw a little of Frida when she looked in the mirror. Reese is more into textile and fashion design and the patterns and choices that Frida made seem to inspire Reese. She likes to explore patterns and clothes and see how they can be manipulated and made unique. Additionally, my other daughter, Raegan is more of the artist ( in the traditional sense) of the two. She recently won the yearbook cover design and really has a keen eye for composition and color. I love taking them to local art shows and they come into the gallery from time to time and I share with them different artists and techniques. The more exposure our kids get to the arts, the better!"
– John Barry, Principal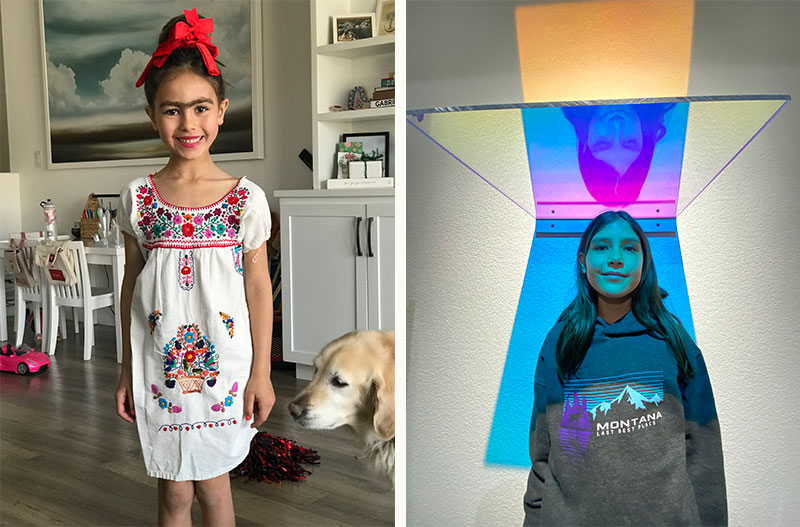 Reese and Raegan Barry
"Two awesome ladies who inspire my art are Claudine Jaenichen and Kimber Field. Claudine was one of my college art professors and she taught me that information can be beautiful, artwork can be practical, and both should be accessible. Kimber was my mentor from when I worked in youth ministry. She taught me that the best way to see is through the eyes of others."
– Devin Valdivia, Graphic Artist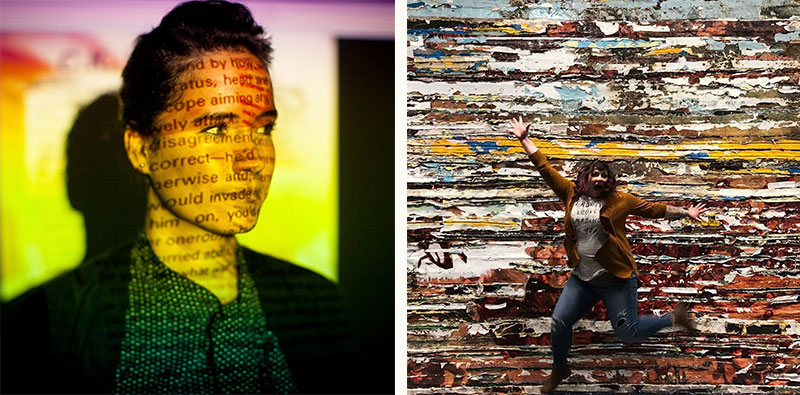 Claudine Jaenichen and Kimber Field
---
If you're looking for more powerful women in art to inspire your work this week, take a look at a few of these artists we love to collaborate with.