The Beacon Grand, formerly the Sir Francis Drake Hotel, recently reopened after a 2022 update designed to celebrate its historical significance. The hotel, rooted in San Francisco's vibrant past since the 1920s, now stands as a symbol of progress and community on Union Square, inviting both locals and visitors to partake in its rich legacy.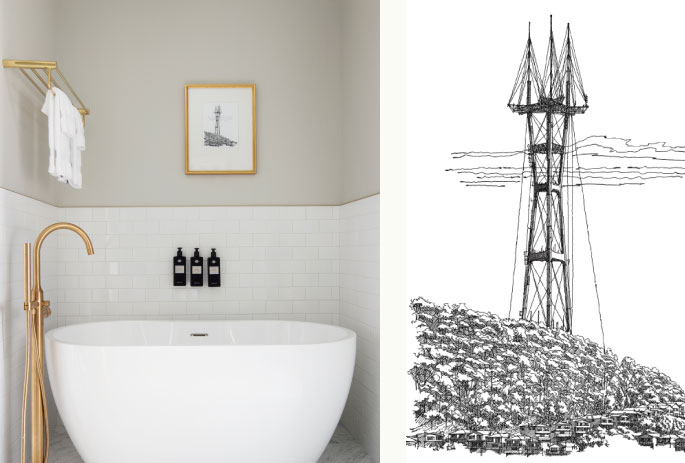 Custom line art drawings of famous SF landmarks.
KBAA had the pleasure of working with the team at The Beacon Grand to create an art program to help visitors immerse themselves in their unique heritage. We captured the spirit of the space, with pieces that appreciate stories of the past and embrace the wonders of the present.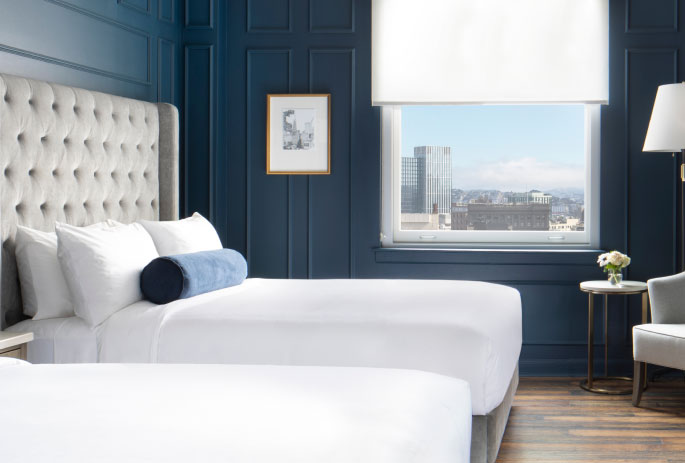 In true KBAA fashion, we started by thinking locally. We worked with talented San Francisco artist, Henry Gao, to create a custom series of San Francisco landmarks. These bespoke pieces are framed and placed throughout almost every guest room.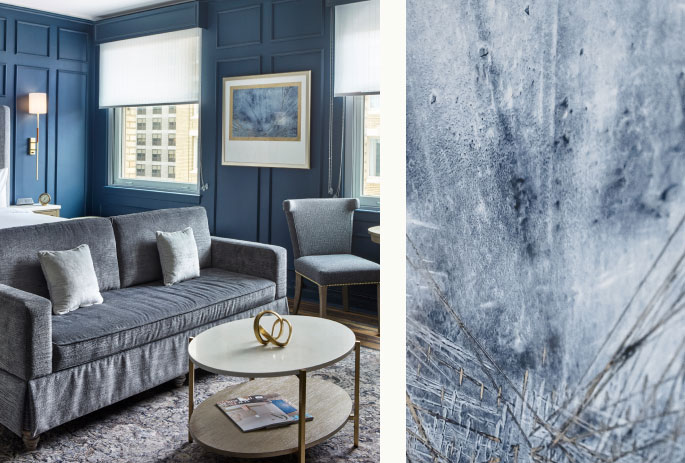 The palette of this piece is a perfect accent for the room.
Another piece we love is a rendition of a mesmerizing cold wax painting, expertly reproduced from the original work of local artist Kaite Gutierrez. We love the balance of calm and excitement her work provides.
Our art program extends beyond the relaxing and regal guest rooms into the expansive hotel. From pieces hung with decorative hardware in the ballroom to gorgeous layered prints throughout the lobby, there's art in every corner.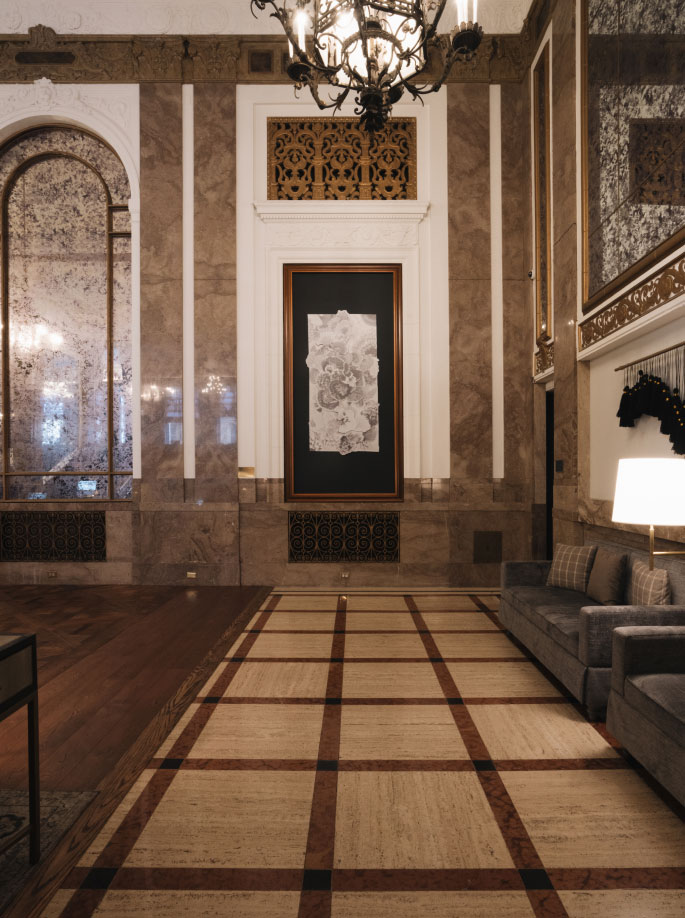 Don't forget to grab a cocktail at the bar and enjoy the gallery wall featuring historic photography from years past.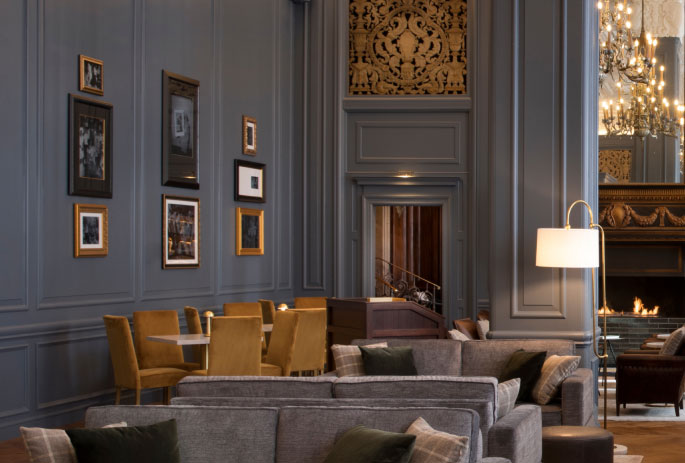 One old fashioned, please!
There is so much charm throughout the Beacon Grand which we hoped to capture in their captivating art program. We truly loved the challenge of seamlessly uniting an array of contemporary pieces by local artists with historic moments. Which piece is your favorite?