We've been thinking about how art transforms the look and feel of where we live, especially after spending much more time in our homes than ever before.
When thinking about how to add art into a space, it's easy to focus on big, statement pieces for large rooms. It's important, however, to not underestimate the power of adding a bit of art to the smaller spaces of your home.
Let us inspire you to take another look at those transitional areas, nooks and crannies, and other overlooked parts of your home. Here are a few ideas of artists whose work we think can bring art moments to even the smallest of spaces.
Minimalist Ornamentation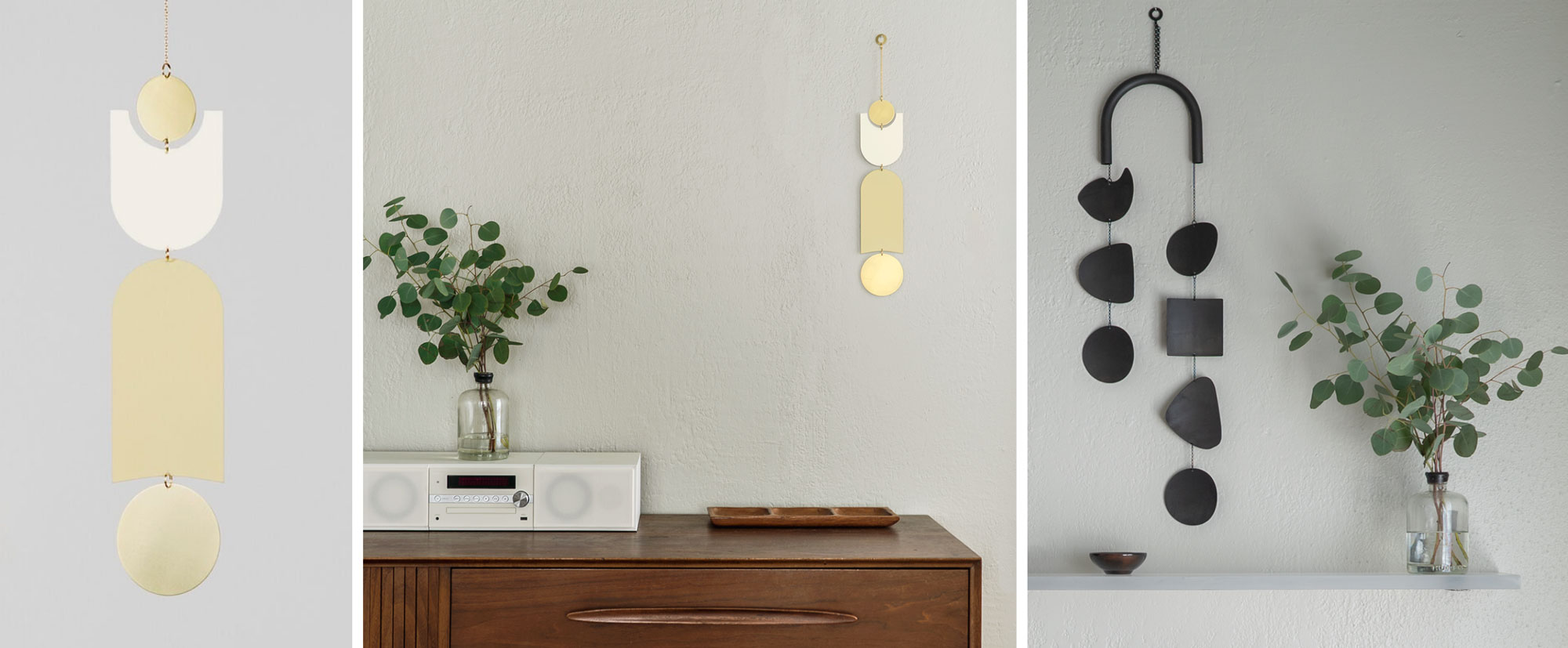 Artist: Corie Humble, Circle and Line Design
Wall hanging is a description that can be applied to mounted sculptural pieces made of a variety of materials. More recently, it has become almost synonymous with large-scale textile works. Let's take a moment to praise the beauty and simplicity of a wall hanging in its other forms, such as the sculptural works of artist Corie Humble. Her pieces remind us of timeless, sophisticated pieces of jewelry, and like a great pair of earrings they are a great complement to the ensemble.
Cozy Textural Art

Nosheen Iqbal
Touches of embroidery in mixed media artwork is a trend we have been seeing popping up often of late. Thread, textile, and embroidery are all mediums that carry with them a feeling of comfort. Adding geometry and pattern can warm up a sparsely decorated room in a delicate, subtle way. Artist Nosheen Iqbal has a creative way of adding colorful stitches to wooden artwork, often working in a smaller scale which makes her art perfect for cozy spaces.
Soothing Geometry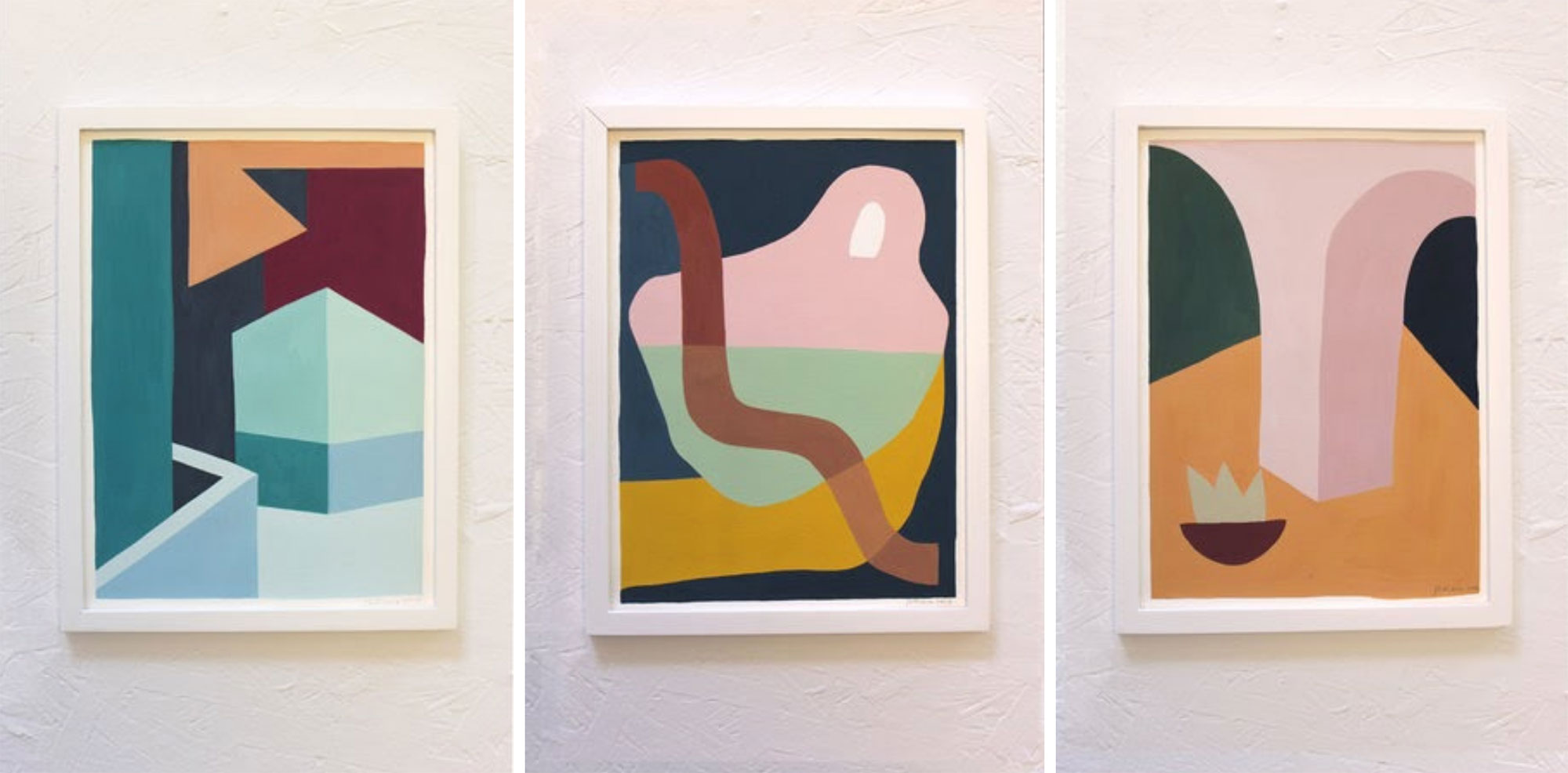 Patricia Rubio
If you are looking to boost the color of a neutral room or accent an existing color palette, finding smaller canvas works or giclées can be a great solution. We love these pieces by artist Patricia Rubio, whose Bloc Project has several variations on the art shown above. Clean lines, a soft palette in a range of hues, and eye-catching geometry make her artwork a great choice for home accented with muted earth and jewel tones.
Go Bold

Oli Fowler
We don't think bold is just for big spaces — in fact, we think that a bold touch to overlooked areas of the home is sometimes just what's needed. Consider this home-centric series by artist Oli Fowler. His brightly-colored screen prints would make a great addition to an entryway, mudroom, or family area. We also think these would add an amazing pop of color to a gallery wall that mixes small and medium art pieces with family snapshots.
Eye-catching Accent Walls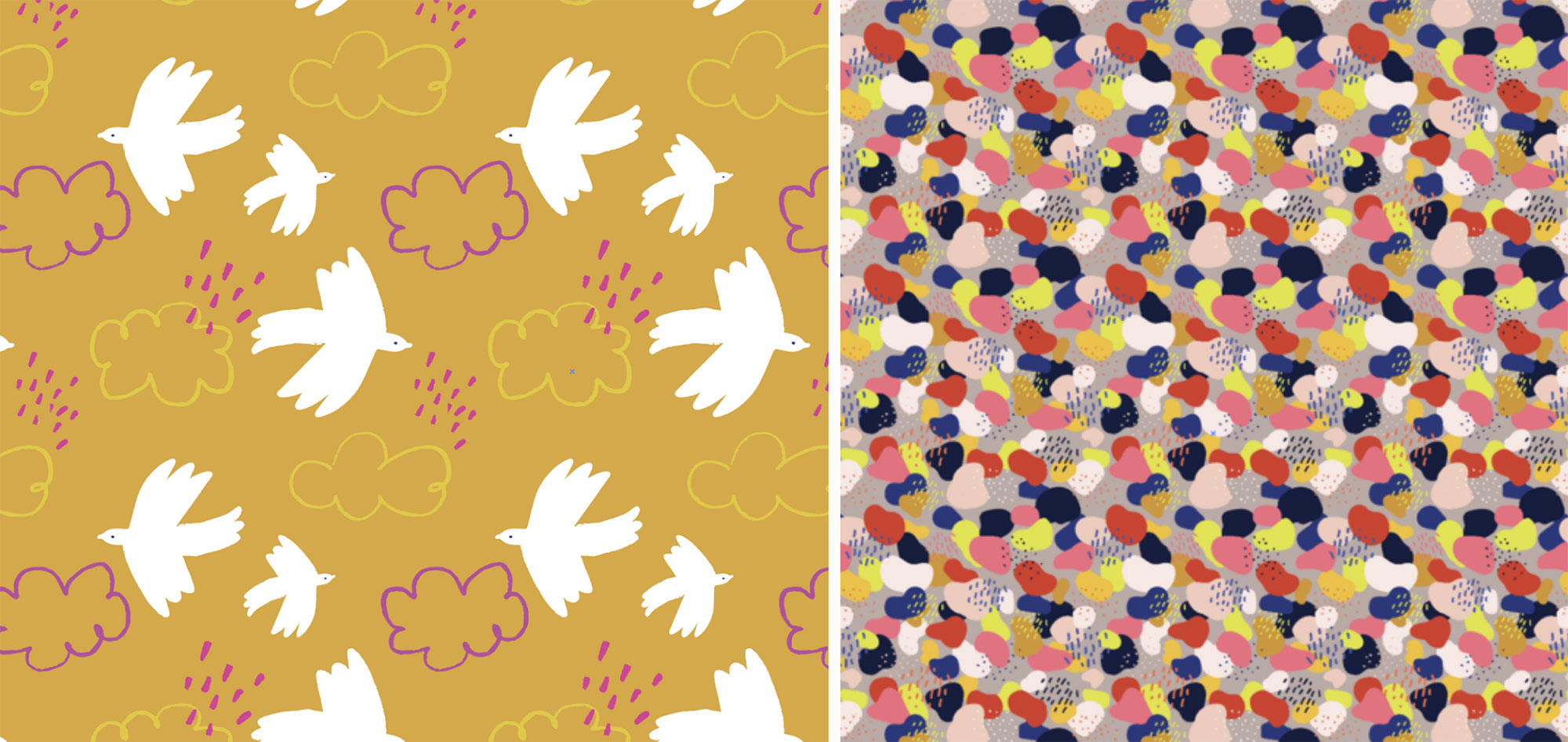 Paula Lobos
For too long, commitment-phobics have been afraid of wallpaper. Sourcing, deciding on and installing wallpaper has long been the bane of many a home decorator's existence. The good news is that now there are so many great options for temporary, easy-to-install wallpaper that lets you seize on trends of the moment without making a multi-year commitment. Artist Paula Lobos has an incredible collection of high-contrast graphic prints that could be turned into a fun wallcovering. Nothing refreshes a room like a pop of playful pattern. We would love to see how a laundry room or pantry would be livened up with one of these more graphic designs as an accent wall.
We hope these ideas leave you feeling inspired to take on a refresh of a few rooms in your home. Just in case you could use a little more help, our team is happy to help you curate art that will transform your home into the space you'd always wanted it to be.
Let KBFA Curate Your Home