According to the Cleveland Clinic, 60% of patients reported that a healthcare facility's art collection reduced their stress levels. A study from the University of London found that viewing a beautiful painting increases a person's level of joy by 10%. Put simply, art is an integral part of recovery and quality of life for many healthcare patients. This is why it is so important to work with expert healthcare art consultants when selecting art for your healthcare facility.
Selecting art for healthcare
Many healthcare facilities are unsure how to introduce artwork into their environments. The healthcare art advisors of Kevin Barry Art Advisory work with healthcare professionals and spaces out of locations in Los Angeles, Las Vegas and San Francisco to provide art that soothes and inspires the minds of the those living or visiting the facility. We're proud to be one of the top art consulting firms providing uplifting and unique artwork for healthcare facilities across the country.
Positive, upbeat art creates a distraction from pain
From emergency hospitals to family doctors' offices, our healthcare art consultants in San Francisco, Las Vegas and Los Angeles have worked with industry names such as Kaiser Permanente, and Scripps to curate collections that offer both respite for staff, and stimulation for patients. The hospital art consultants of KBAA source 2D, 3D, and interactive pieces from our deep roster of talented artists around the world. We also leverage our in-house design team to create custom pieces to meet specific healthcare objectives.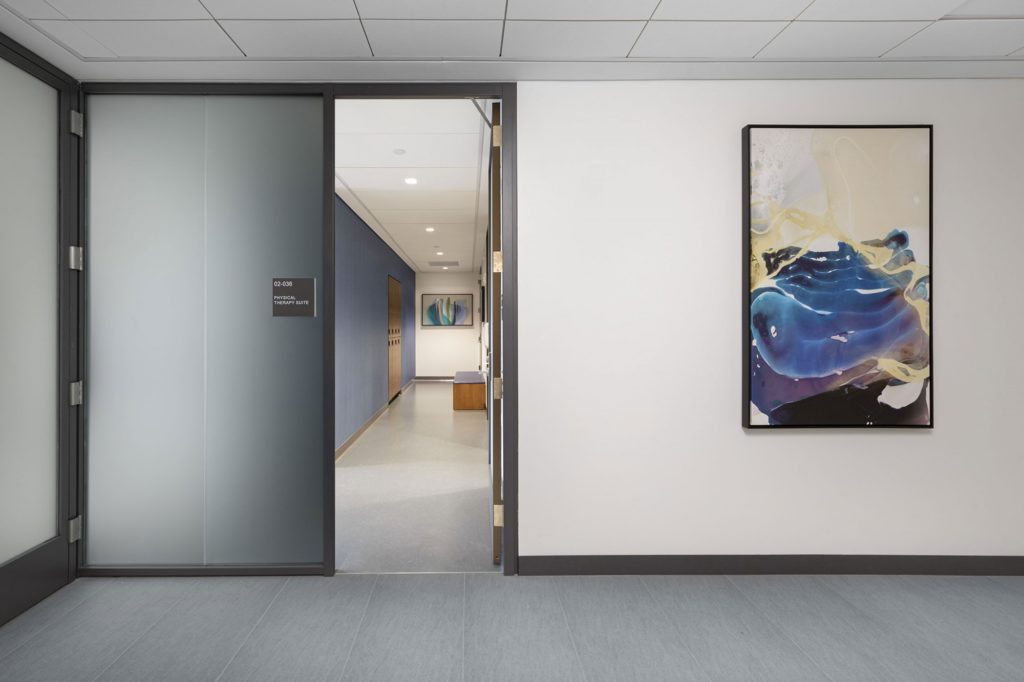 Art has the power to reconnect patients to the outside world
When patients look at a beautiful sculpture, painting, or photograph of nature it reconnects them to the outside world and evokes feelings of joy and comfort. This type of nature-centric art, or biofilia, has also shown to shorten recovery times, which is one of the many reasons nature art is preferred by healthcare professionals.
25 years of experience
The trained healthcare art consultants of Kevin Barry Art Advisory understand that placing art in a healthcare facility can be challenging. Our art consulting services include evidence-based design – scientific principles translated into aesthetic results – to source works for healthcare clients. From how much sunlight should enter a building, to the most efficient path for a patient to travel between departments: the building itself becomes part of the treatment team, and the artwork part of the treatment. Let our caring hospital art consultants in San Francisco, Las Vegas and Los Angeles work with you to select beautiful and uplifting pieces for your healthcare facility.