At KBAA we believe in the power of art to support wellness in healthcare settings. It is in these environments that art is often the most influential component of a space for visitors. Designers familiar with the concept of biophilia will agree that a physical space is not merely a backdrop for healthcare delivery — it is an integral part of the wellness experience.
Artist Marina Dunbar
An artist I frequently turn to when looking for art that brings tranquility and balance to a space is South Carolina-based artist Marina Dunbar.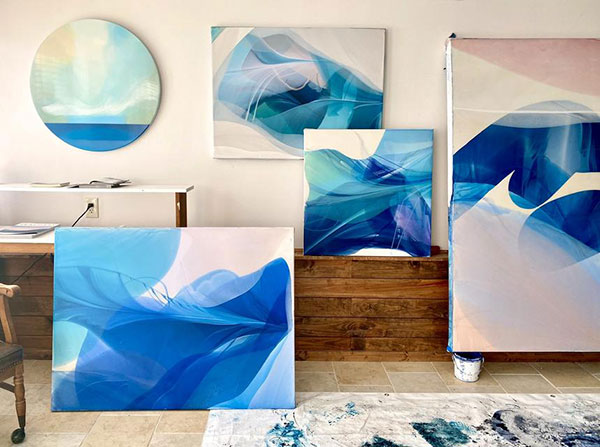 Inside the artist's studio
Marina Dunbar's paintings reference natural elements like water, air and smoke, while avoiding any form of literal representation. In this way, her work evokes curiosity and provides an opportunity for visual meditation.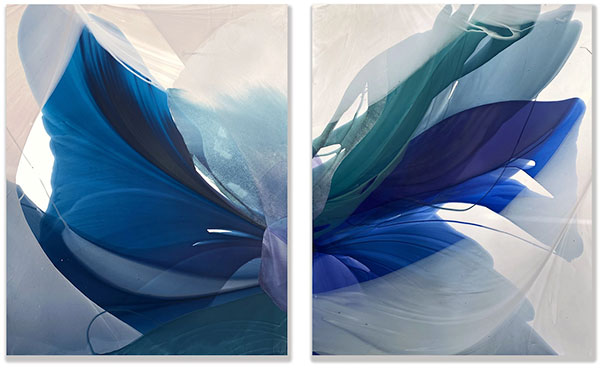 Echoes
38 x 76 inches, mixed media on paper
Dunbar's art is especially influenced by the calming rhythms and colors of nature. She describes her work as a "flowing colors, each element interacting with the other as the paint rolls over the canvas."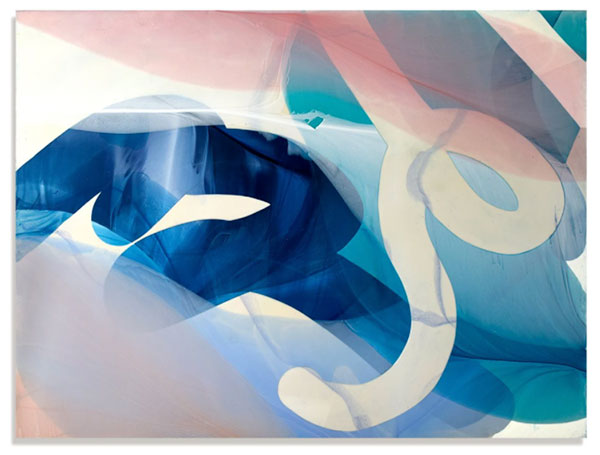 Halo
80 x 100 inches, mixed media on canvas
To create her work, Dunbar alternates between deliberate strokes and creating pools of color that dry slowly into a flow that is static, yet evolving. She finds meaning in the process of adding, erasing, and filling in voids with new passages of color. Through an accumulation of varied markings, emotions and thoughts are conveyed through improvised movement and controlled intention.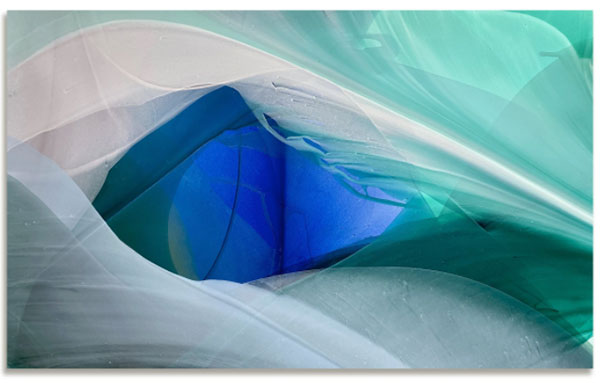 Shelter II
36 x 54 inches, mixed media on paper
"My paintings are abstract but the sequential application of color grants my work a narrative component," Dunbar says of her work, "You can see the beginning and the end simultaneously. The initial shapes recede into space as they are enveloped by veils of subsequent colors. Each emerging form is a response to the last; a visual conversation."
Marina Dunbar's work (center) included in our art specification for
---
Feeling Inspired?