This month, as we focus on amplifying a traditional gallery wall, we'd like to introduce you to the incredible work of Canadian artist Amanda McCavour. We think her work is a wonderful option for those looking to add depth and texture to a gallery wall, or create a stunning art installation in a larger space. Whether she works in large-scale or on smaller pieces, her intricate creations can turn any room into an art moment.
McCavour developed her style of embroidery while taking a drawing course at university. In thinking about the possibilities of artwork using only lines, she was inspired to try drawing with just thread and no base. This experimentation is what she credits as the beginnings of her signature style of art-making.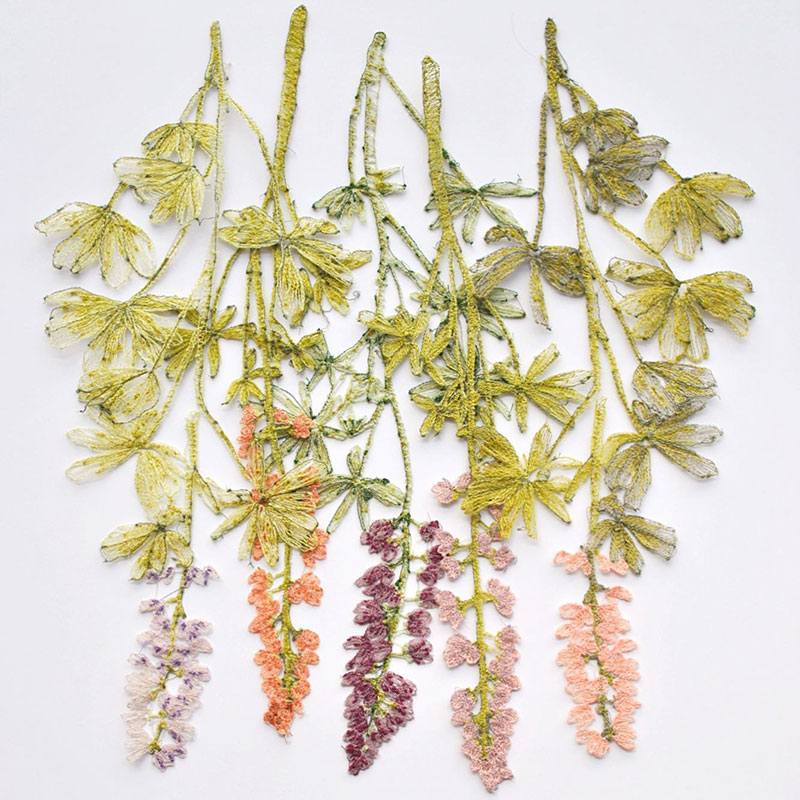 Embroidery pin mounted on hard backer
McCavour's technique involves sewing onto fabric that dissolves in water. Using this method, she can build up stitched lines on a temporary surface, strengthening them so that the piece will hold together once the fabric has dissolved. The craftsmanship is very unique and has an impressive effect on any wall. She has also worked on various large-scale embroidered installations, providing a wonderful experience for the viewer.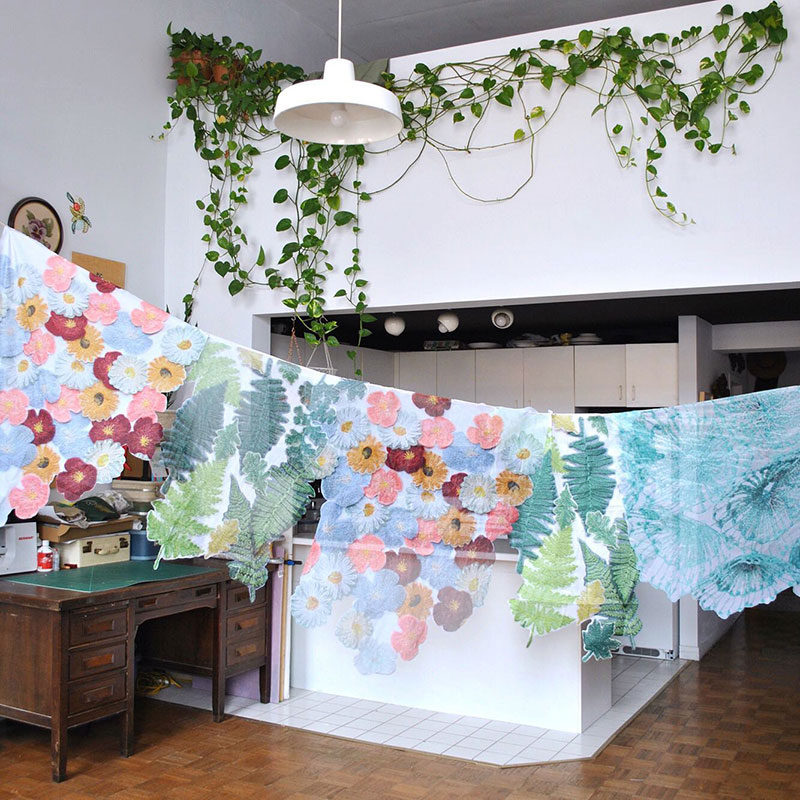 Embroidery art installation
Using thread allows McCavour the flexibility to create ephemeral and transparent pieces that are at once part of a space while also seemingly on the verge of not being there at all. Her artwork is relatively light, allowing the individual pieces to move with the air currents in the room, adding a kinetic element to the installation.
Embroidery pin mounted on hard backer
Although her work appears very delicate, McCavour thinks many would be surprised to find out how strong her fiber work is. The strength is created through the intersecting sewn lines she uses in her embroidery. The durability and flexibility of her pieces has a practical purpose as well. Being able to roll up and travel lightly with her creations as a carry-on is a definite perk of the medium.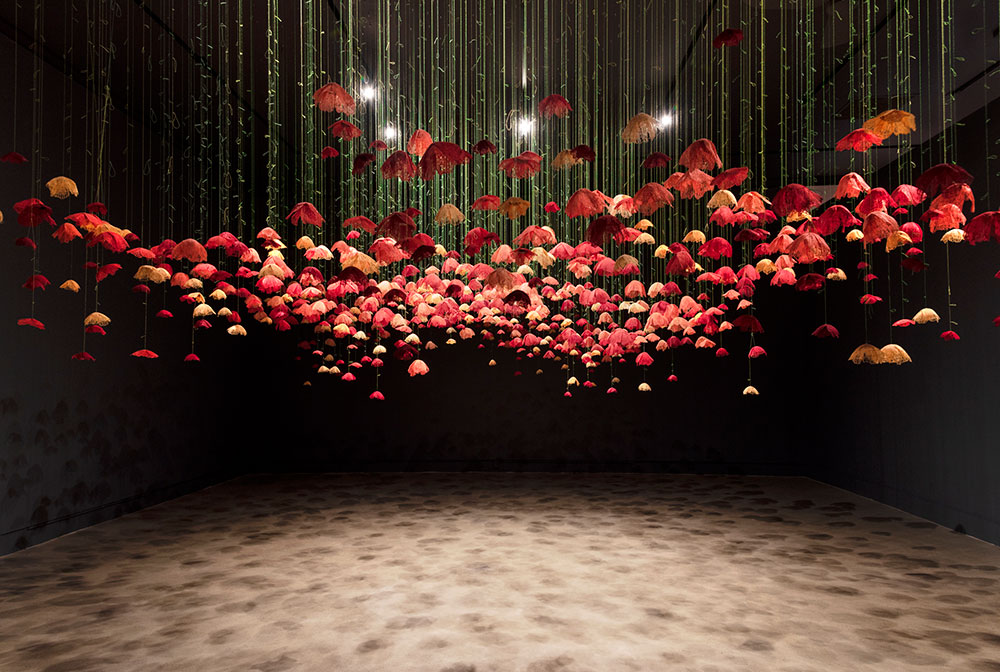 Poppies Hanging installation
Thank you for joining us on this virtual tour through the floral fantasy world of Amanda McCavour. If this has you feeling inspired— let's talk!